Carrier Councelling program by KREA University
Prof. Krishnan and Ms.Sucheeta Sahu of KREA university conducted a session on various aspects of Krea University, including undergraduate course offerings, pedagogical approach, placement opportunities, the admission process, and campus life.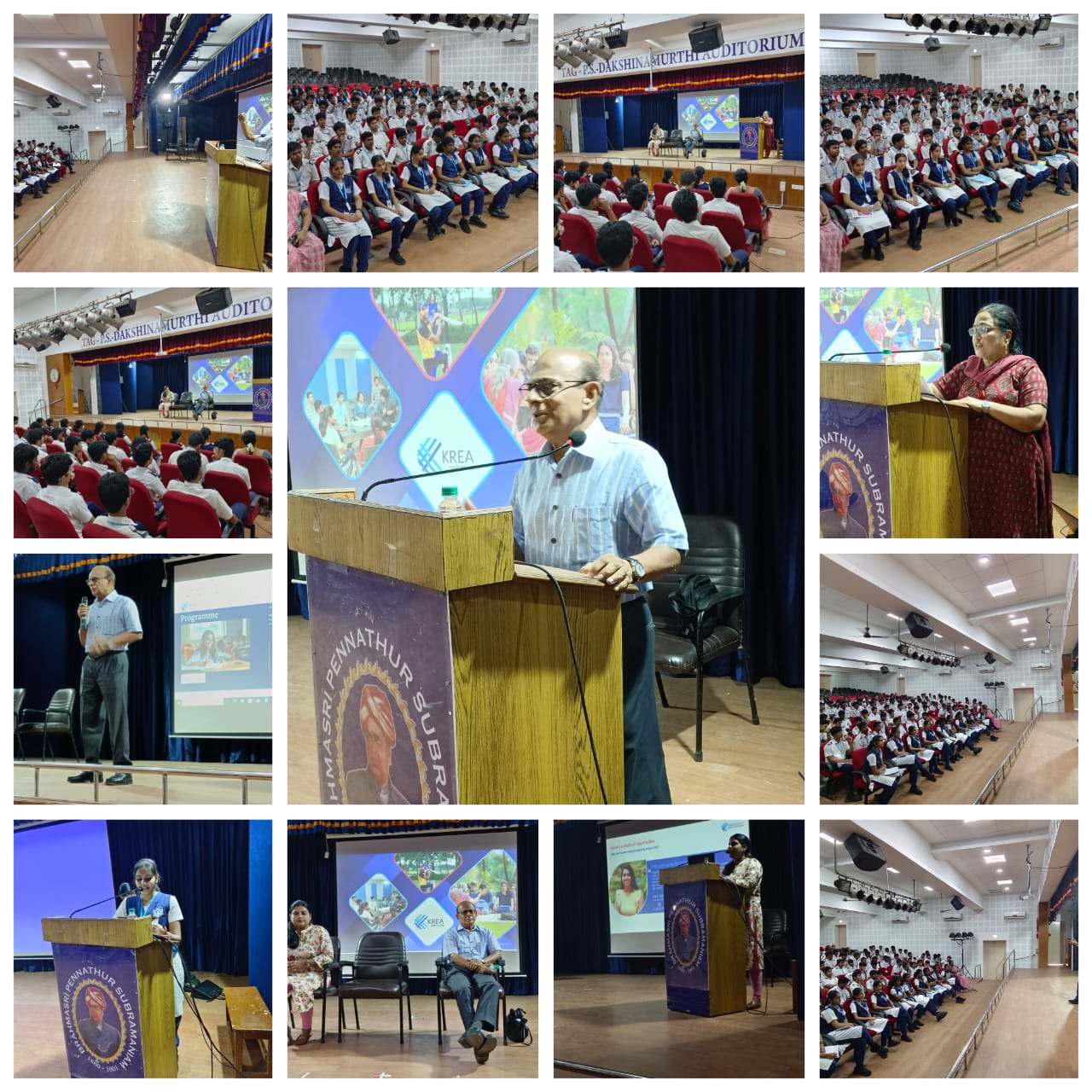 Career Counselling session for Class 12 Students
Our Class 12 students attended the University Fair organized by Vidya Mandir on 18/11/2023.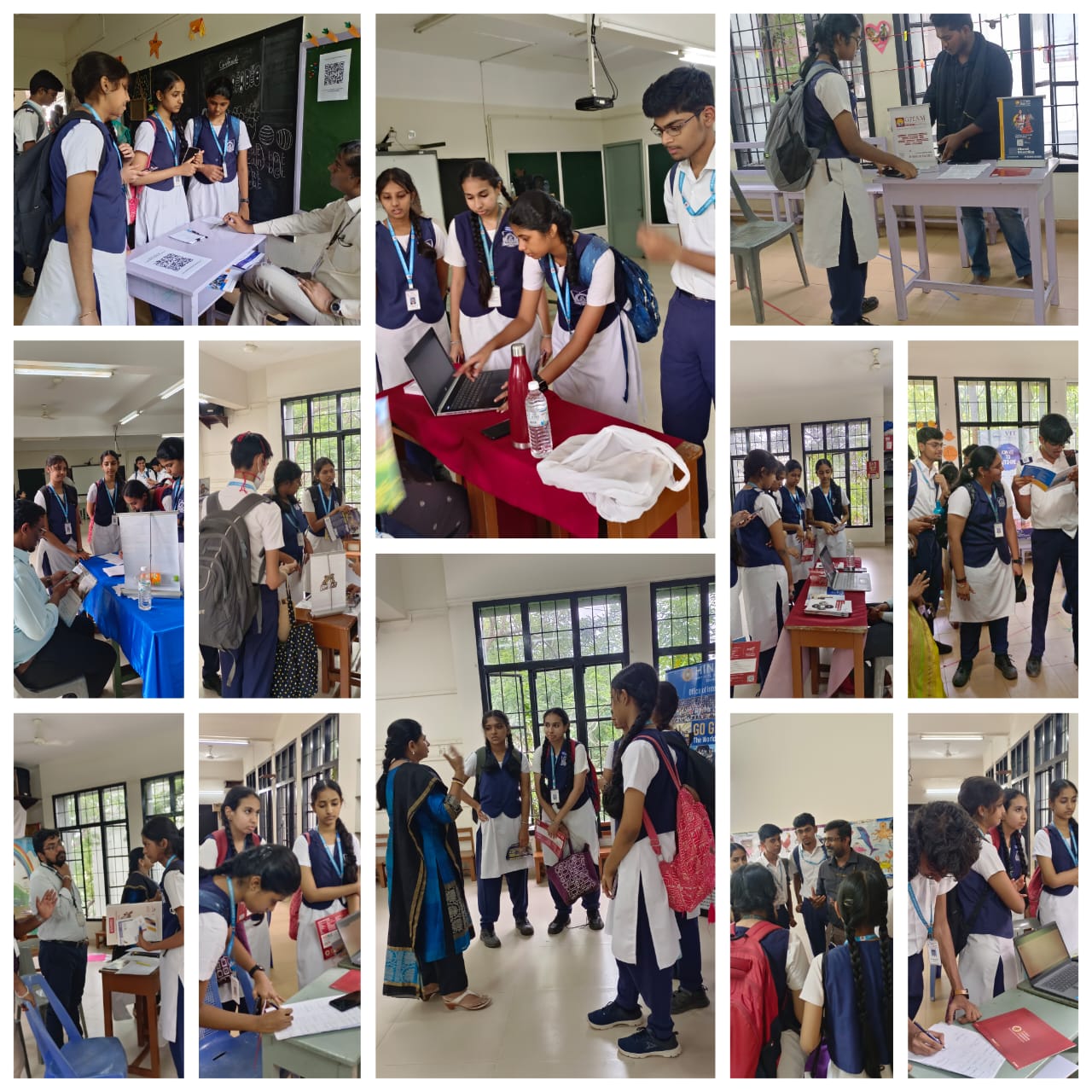 Career Counselling session for Class 11 and 12 students
A Career counselling session was conducted for classes 11 and 12 of our school on 11/10/23 Wednesday from 10.30 am to 12 noon. Shri. R. Ravichandran, retired IRS, Principal Chief Commissioner of Income Tax gave an engaging speech. He spoke about the need for patriotism and the duty to serve the society as a civil servant. He narrated about his foray into the civil services highlighting his humble beginnings, from aspiring to do a Ph.D in agriculture to undertaking the UPSC exam. Shri. R. Ravichandran emphasised the importance of being honest, maintaining integrity and having an unyielding determination in our duty, in order to reach great heights despite the odds that hinder our paths. Finally he called upon the students to explore the vast prospects of civil services and urged them to take it up as a career, thus sowing seeds of ambition into their young minds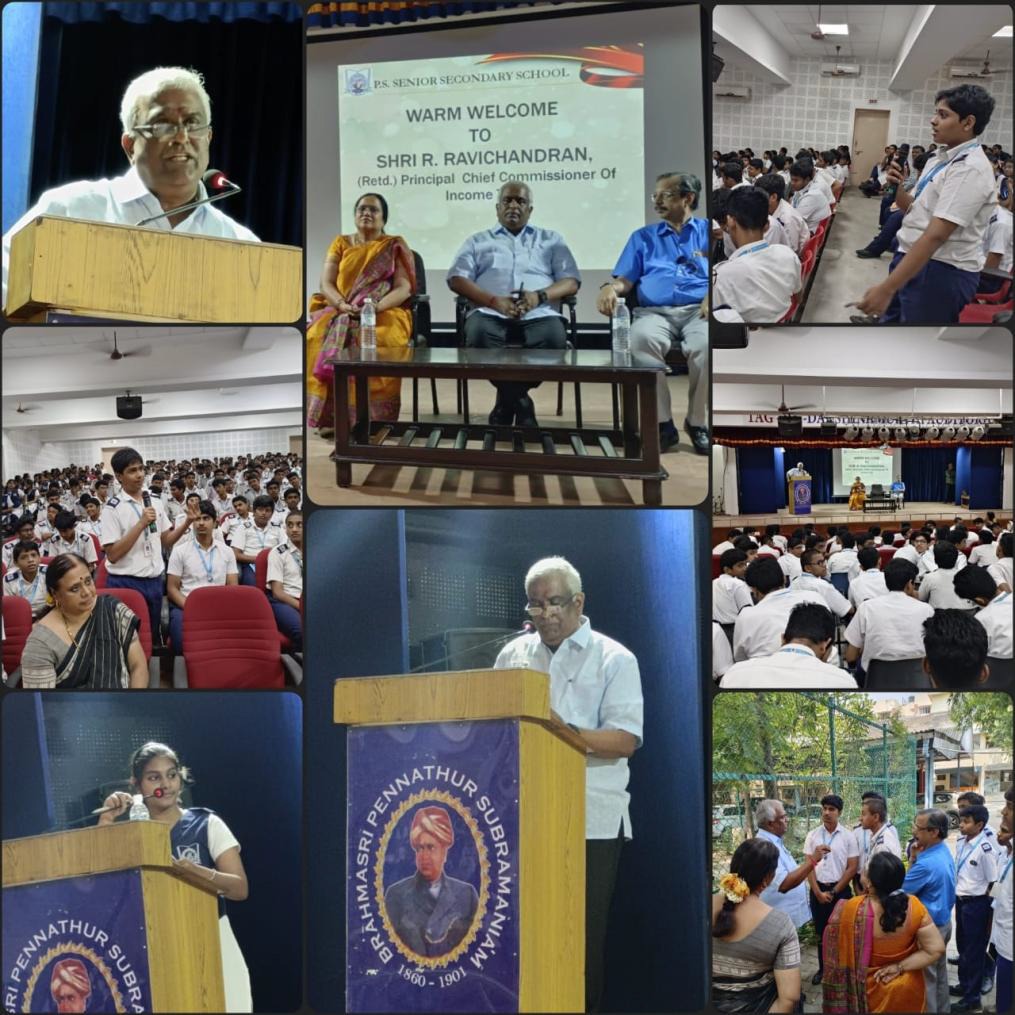 Career Couselling Session for Class 12 Science Students
Dr.R.Santhanakrishnan M.E, PhD ,Professor in the School of Aeronautical Sciences at Hindustan Institute of Technology and Science addressed the students on the opportunities available in the field of Aeronautical Sciences on 28/08/2023.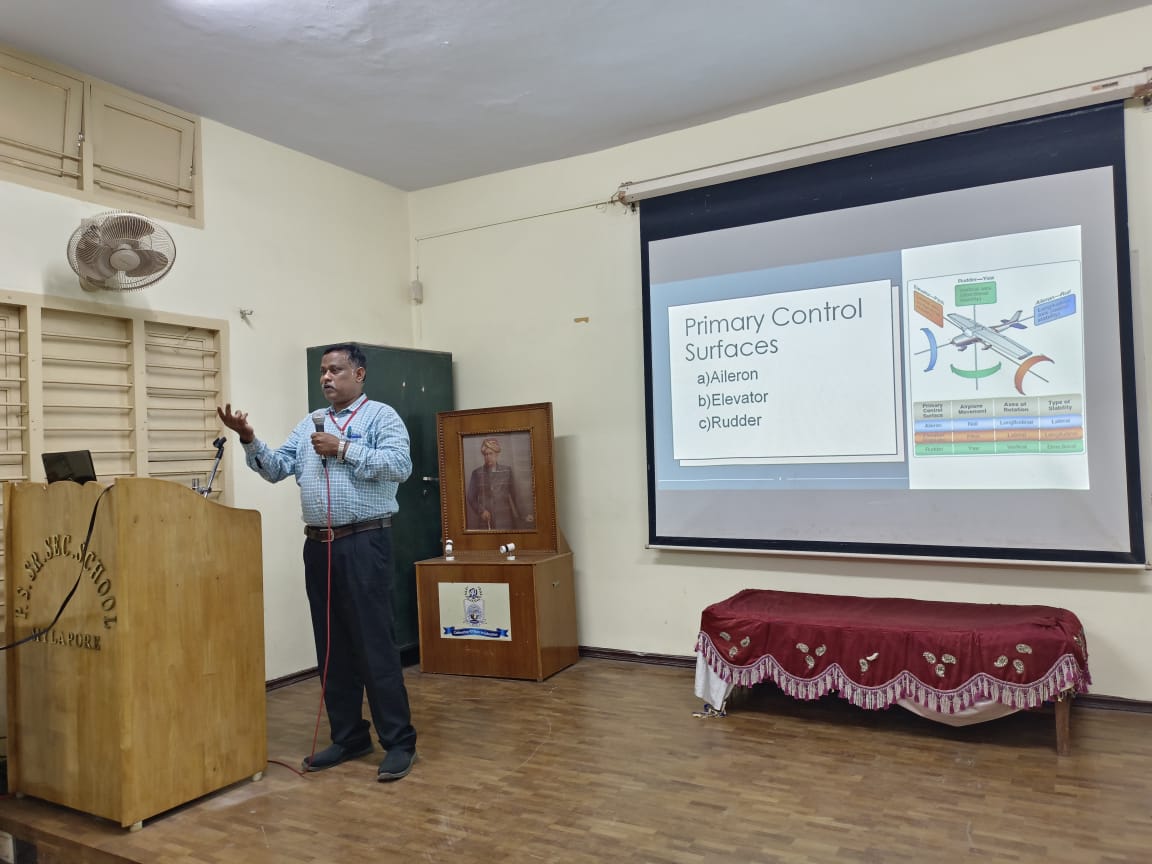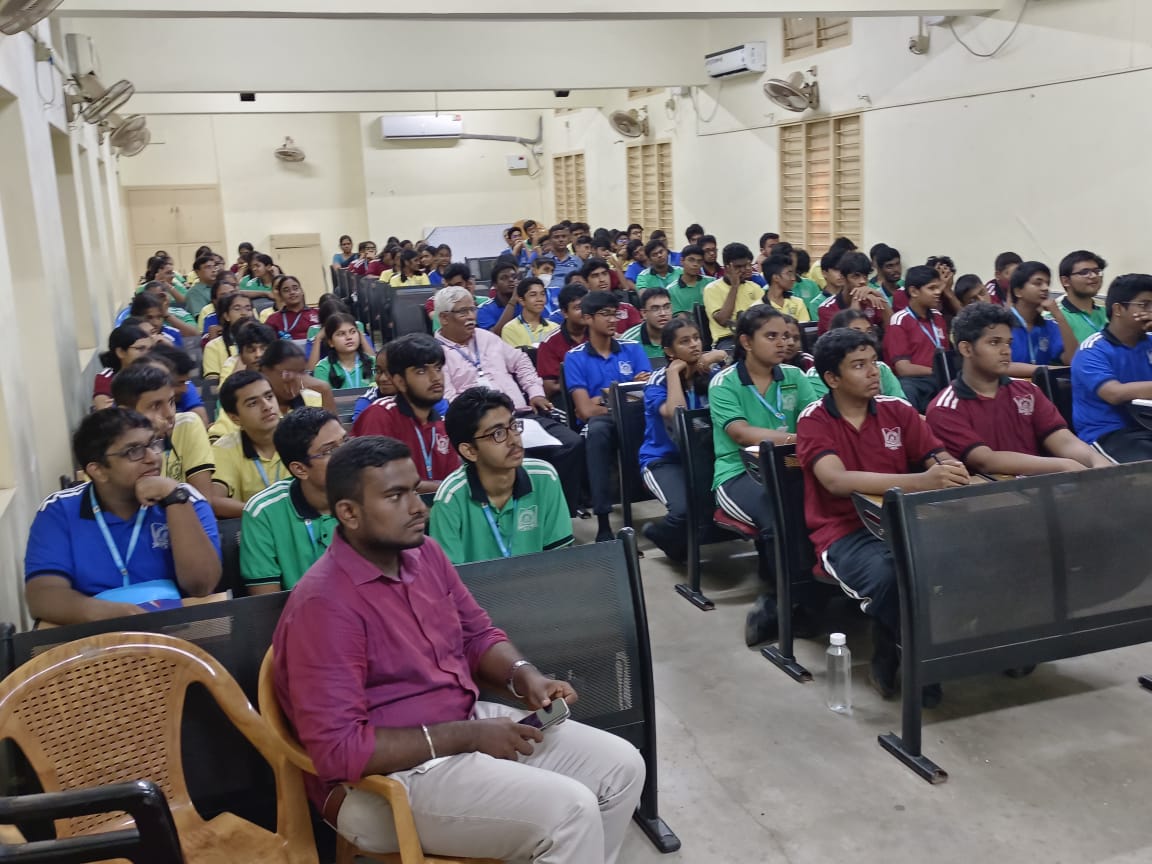 Career Counselling session for Class 12 students
Career Counselling session for Class 12 students by Mr.Arjun Shankar,Former Head – Corporate Management Services, NIIT Limited.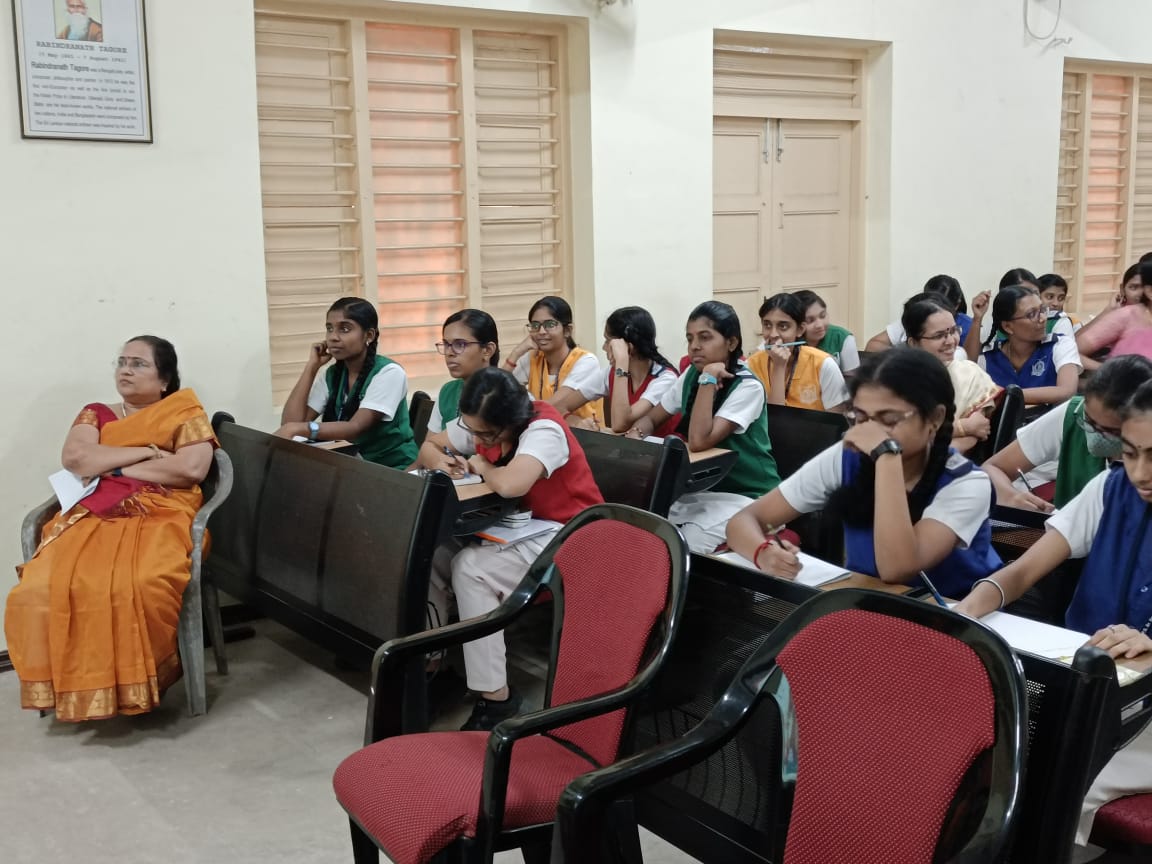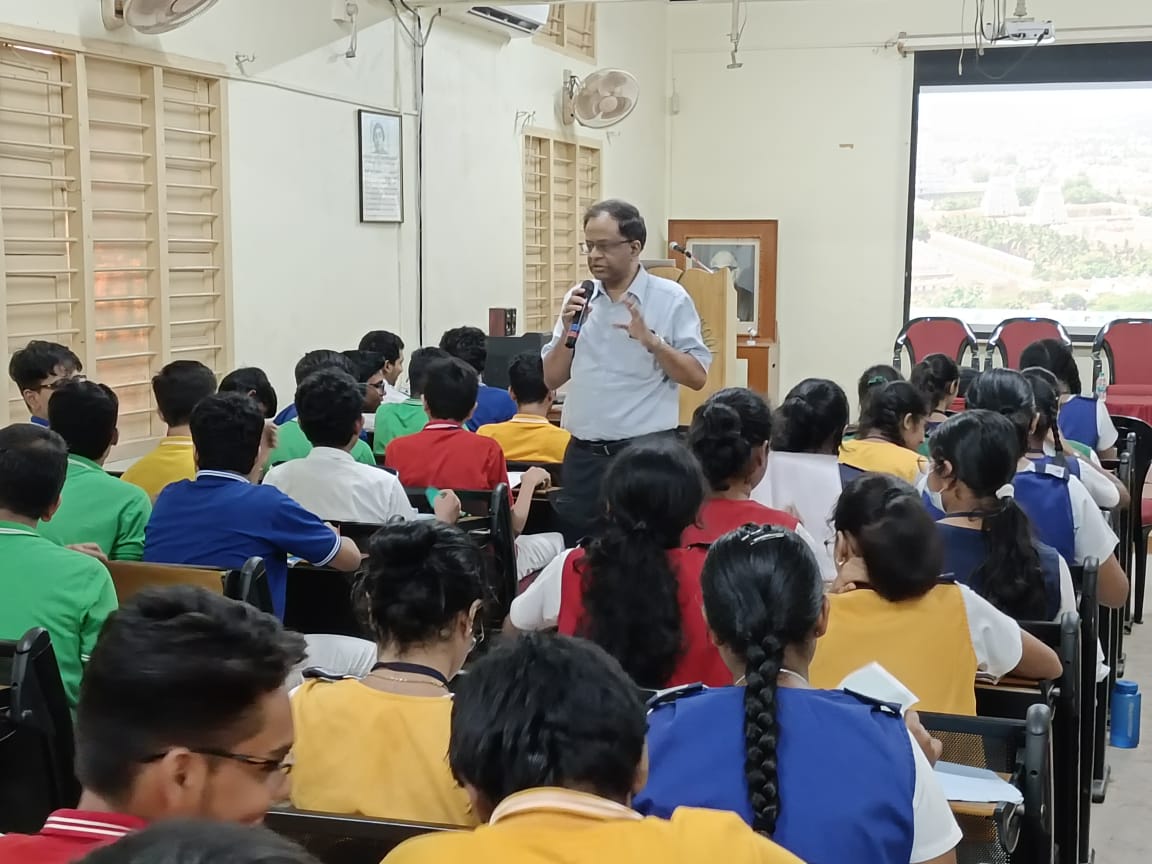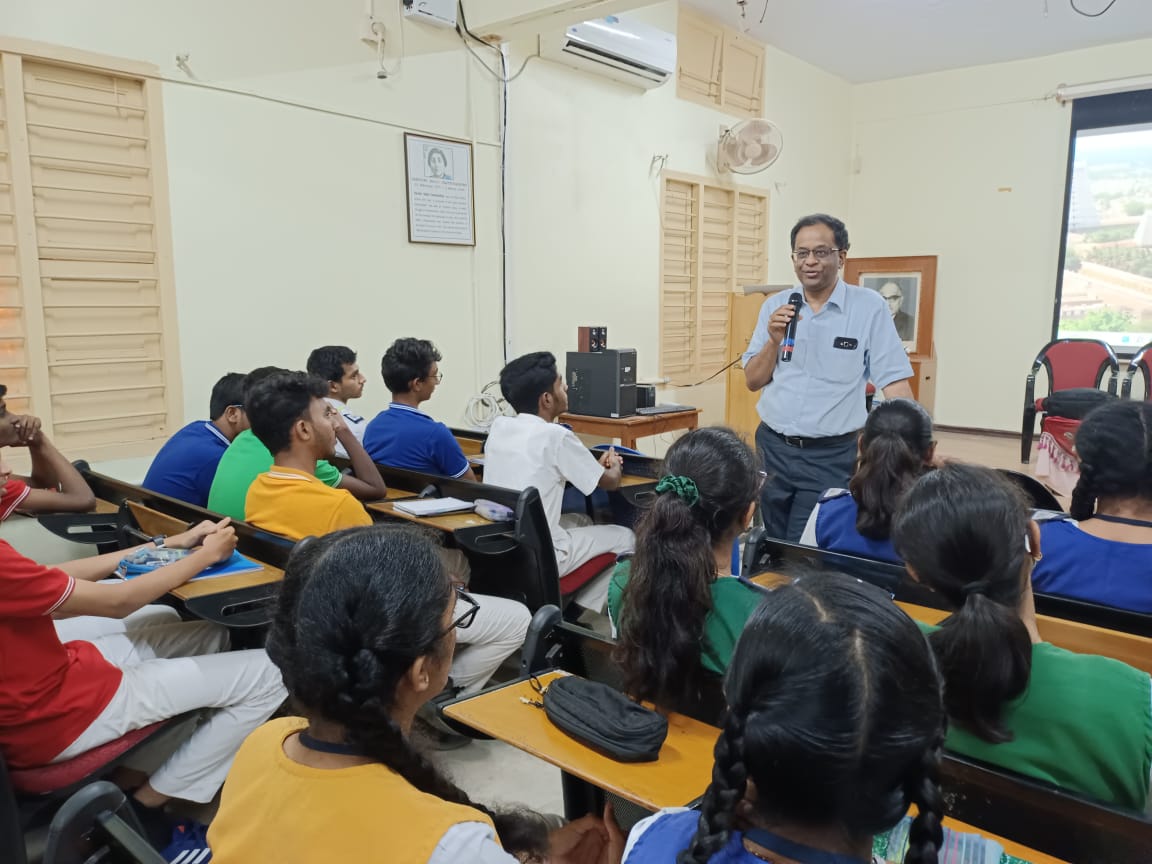 Career opportunities in Science stream for Class 10 students.
Prof. P.T. Srinivasan ,Head of the Department, Department of Bio-Chemistry,D.G. Vaishnav College addressed the students and parents on the opportunities available in the Science Stream with emphasis on Paramedical and biological science courses on 06/02/2022..The aim of this talk is to help students make informed decisions regarding group choice in class 11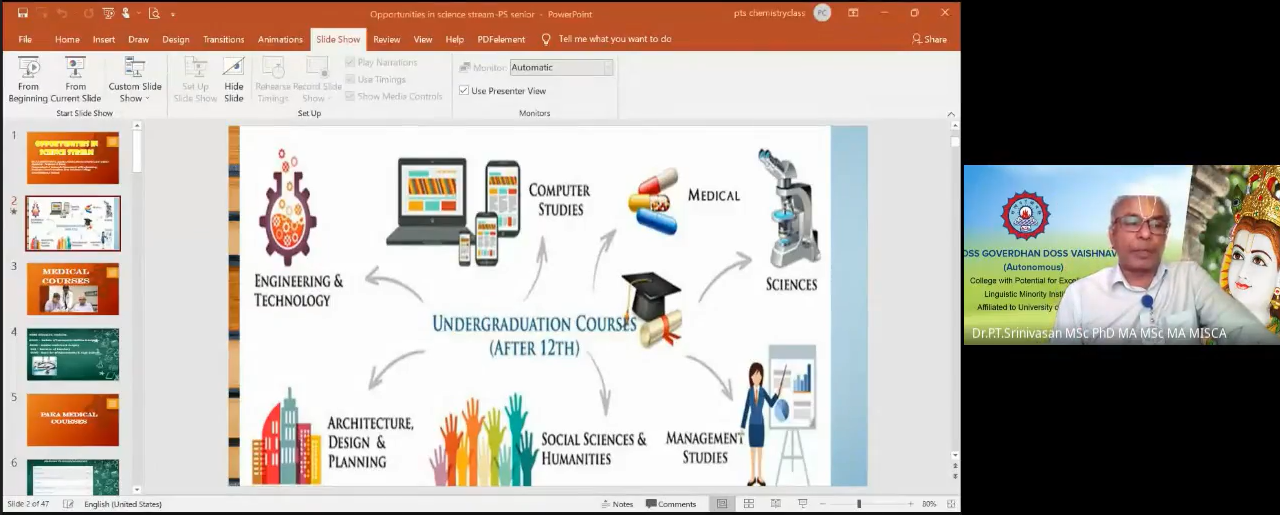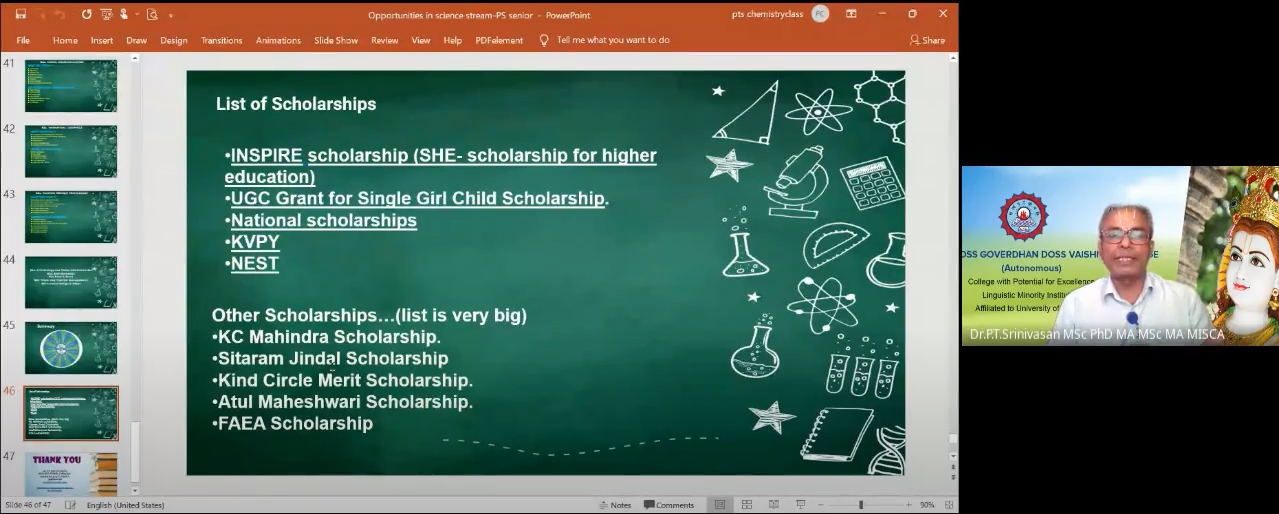 Career guidance session for Commerce students
A seminar was conducted on 06/02/2022 to inform students regarding opportunities available to study abroad. Our alumnus Dhruva Bhatt pursuing his Ph.D from Oxford University(Rhode Scholar) spoke regarding profile building and emphasized on consistency in marks from classes 9 to 12. He helped students to understand the importance of building and writing essays regarding their achievements and highlight their strengths. Process of submitting teacher recommendation and counselor recommendation letters were also explained. Children used this platform to gain information regarding opportunities available in US and UK and pursuing liberal arts.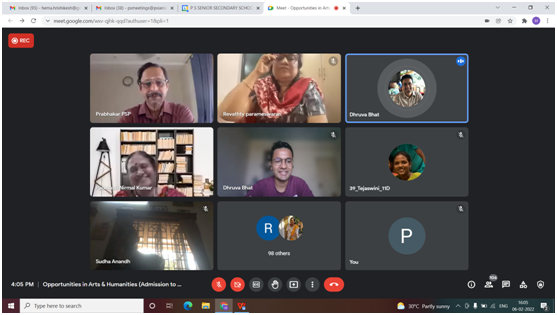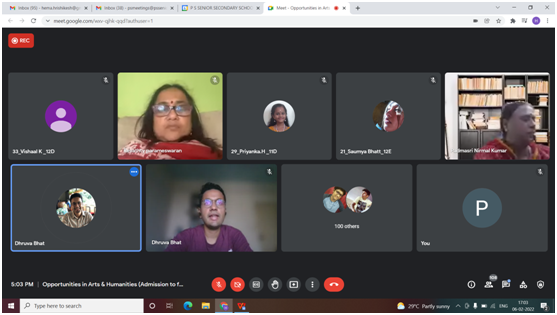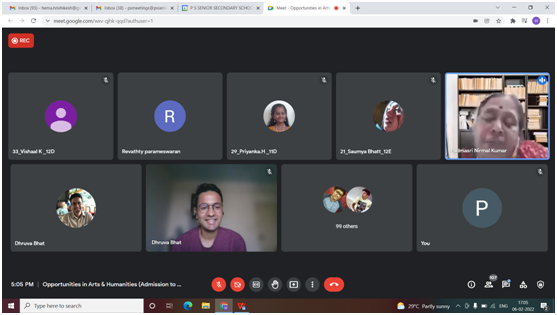 Orientation session for class 10 students
Shri P. S. Prabhakar honorary Secretary and Correspondent of the School conducted an orientation session for class 10 students on the possible opportunities for higher studies and job if a student pursued commerce group in classes 11 and 12. The session gave an overview of different career opportunities for commerce students,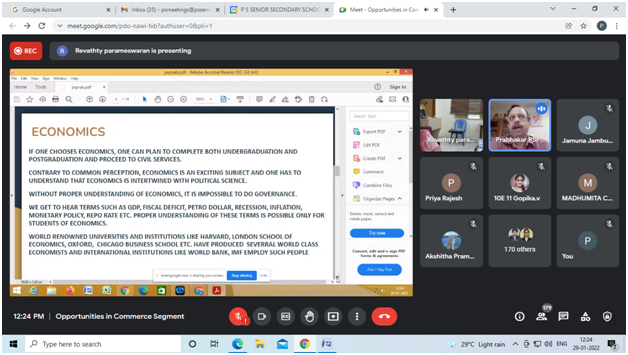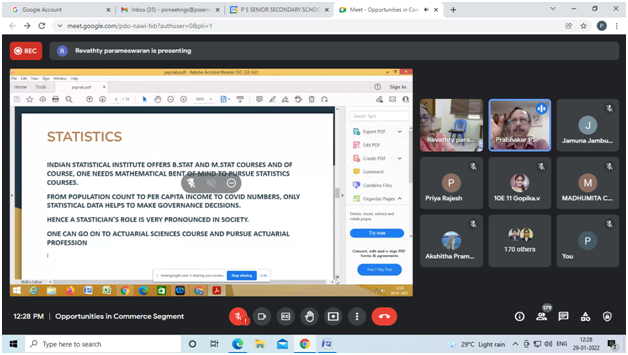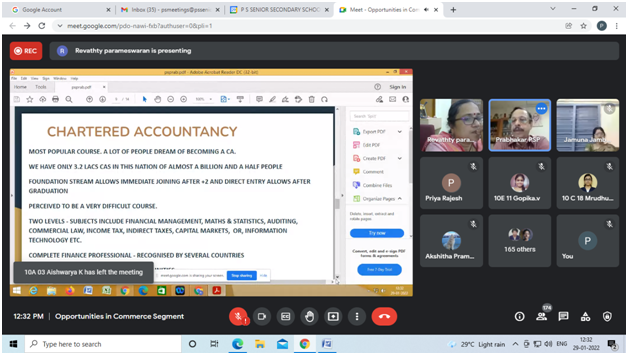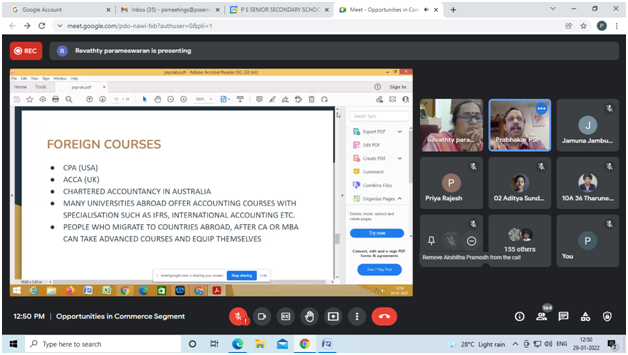 Career Counselling on Food technology and management
A career counselling session on "Food science and Technology as a Career" was conducted by Ms. Janani Vaidhyanathan, a former FDA research assistant and Corporate food scientist on 10th January 2022.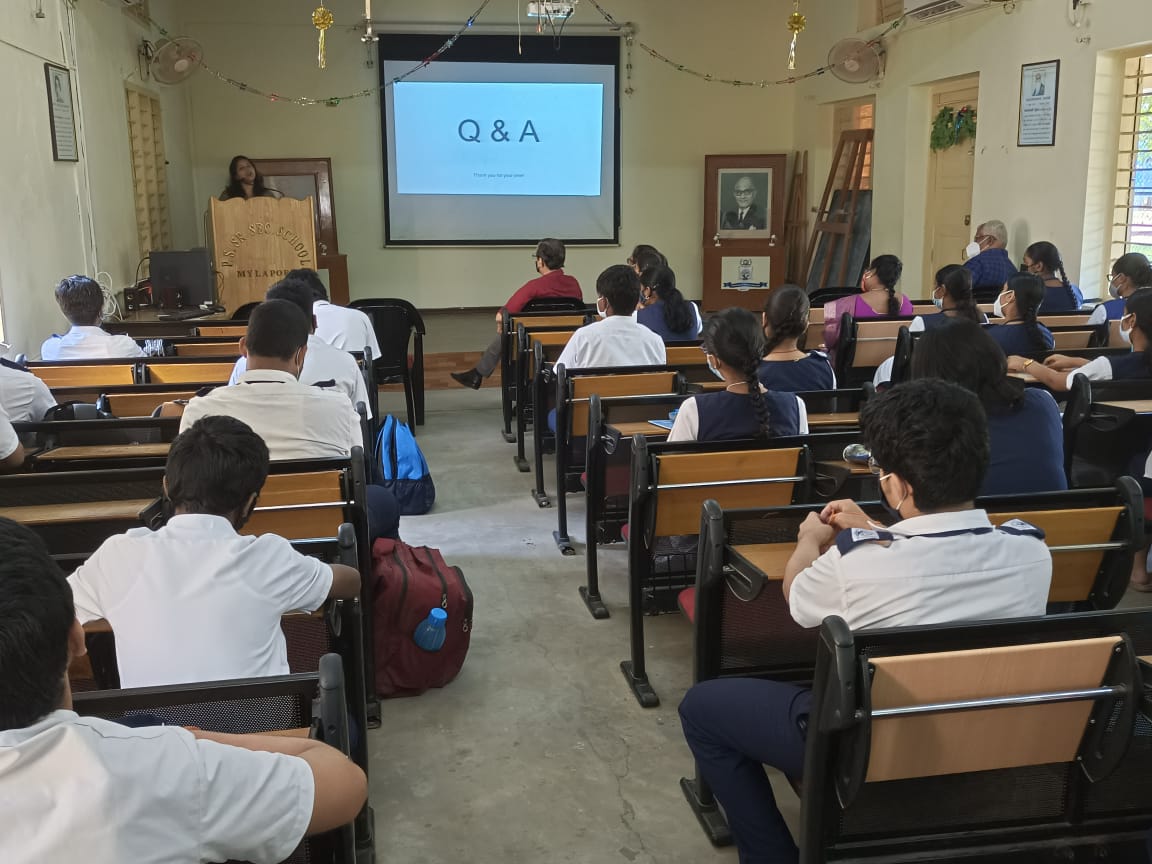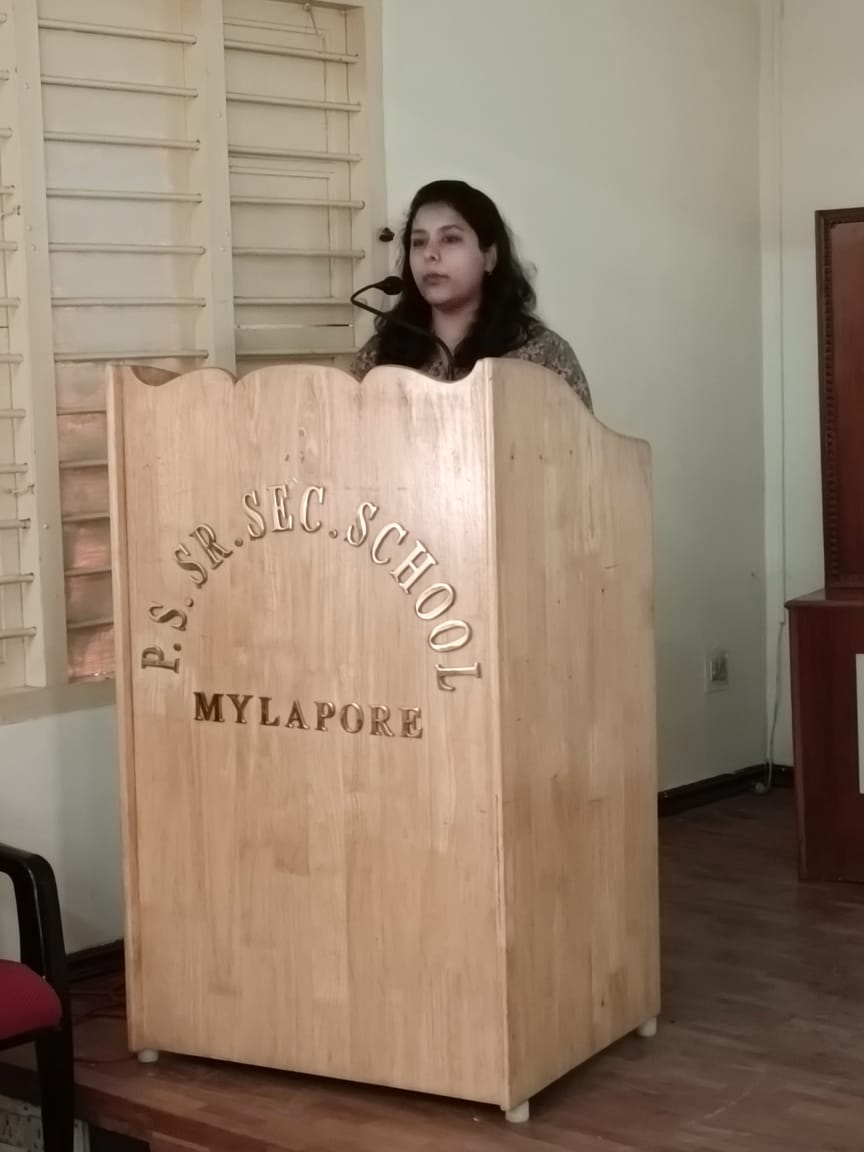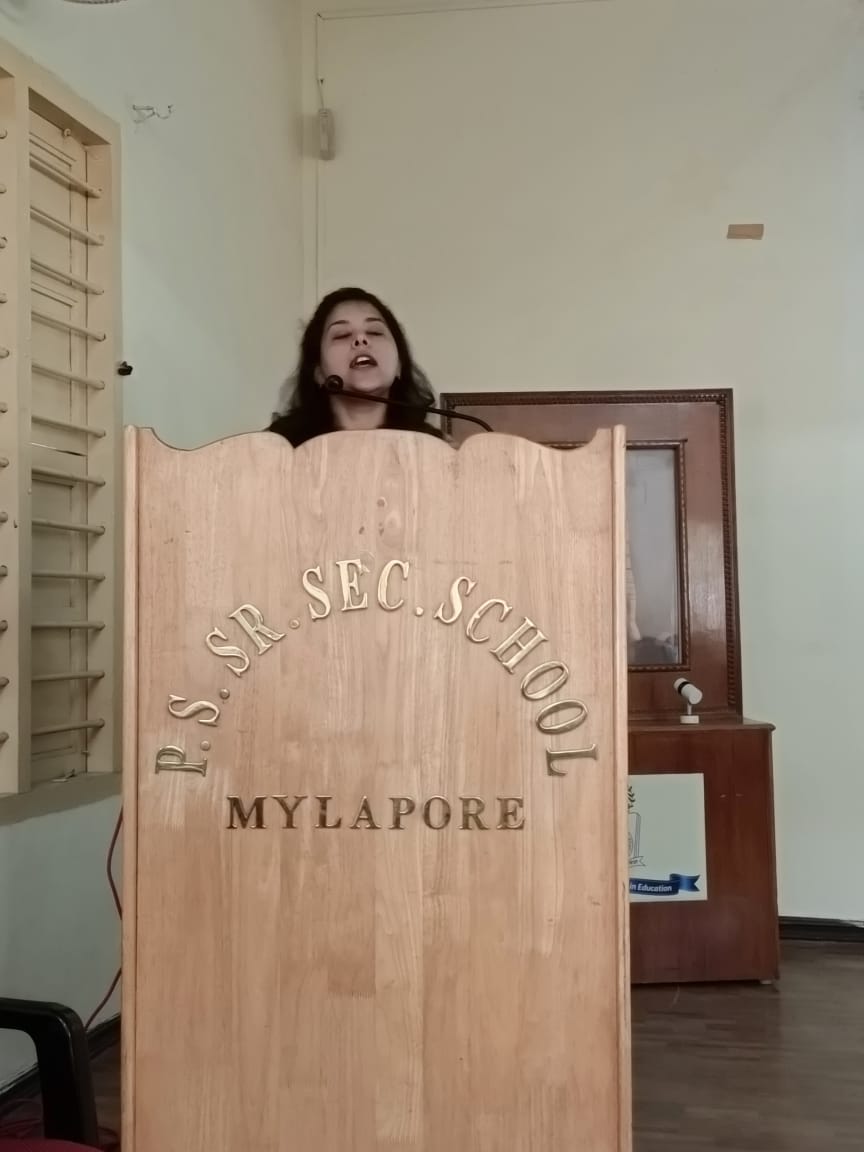 Career Counseling For Commerce Students 06-11-21
Career counseling for was conducted by Ganesh Vaideeswaran, the Founder and Chief Transformation Officer of Finspire Academy. He encouraged the children to break down their goals using the SMART (Specific, Measurable, Attainable, Realistic and Time-bound) goals approach. He gave information on International courses like UK ACCA, US CIMA, US CISA/CIA, US CPA. He left the children with a thought and goal – "STOP STUDYING START LEARNING".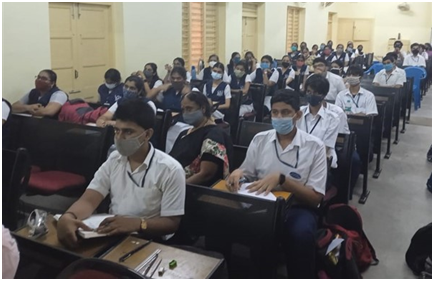 Career Counseling In Computer Science 08-11-21
Mr. Shankar Sivaramakrishnan, co-founder of a recent launched early-stage startup, which is developing a novel SaaS product improve visual collaboration for learners, researchers etc. addressed the students on the topics in Computer Science, Artificial Intelligence, Data Analytics, etc.
Recently, he was part of the founding management team of the Group Data & Analytics (GDNA) cell at the $40B Aditya Birla Group (ABG) conglomerate, where his team worked on AI/ML technologies for heavy manufacturing businesses of ABG in the textiles, carbon and chemicals sectors.
Prior to ABG, he worked in General Electric for 9 years. In his last role at GE, he worked on increasing adoption of Industrial Internet of Things (IIoT) technologies in large Indian industrial companies. He started his industrial career at the GE Research labs, Niskayuna,NY where his team developed advanced high temperature materials and manufacturing processes used in jet engines.
Shankar holds 14 granted US patents and 10 international journal publications. He did his PhD in materials engineering from University of Illinois Urbana Champaign, BTech in metallurgy from IIT-Madras and schooling from Sri Sankara Senior Secondary School, Chennai.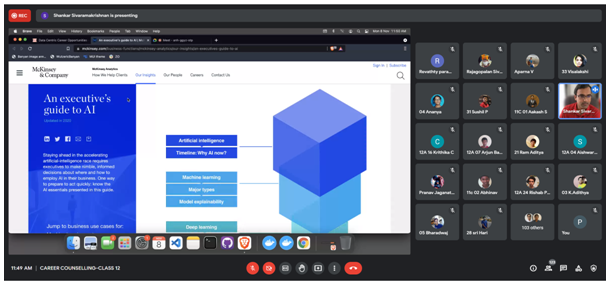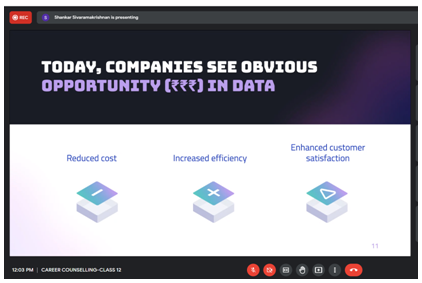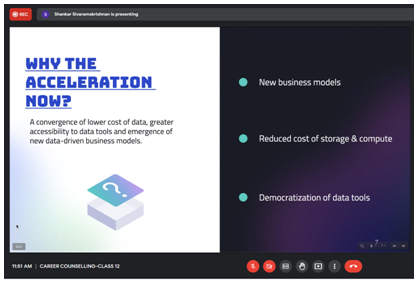 Career Guidance Programme - Engineering and Information Technology
On 24th November, 2021, Shri. Pennathur Shankar alumnus – 1985 batch – Director Operations Apple addressed the class XI students on opportunities in the field of 'Engineering and Information Technology'.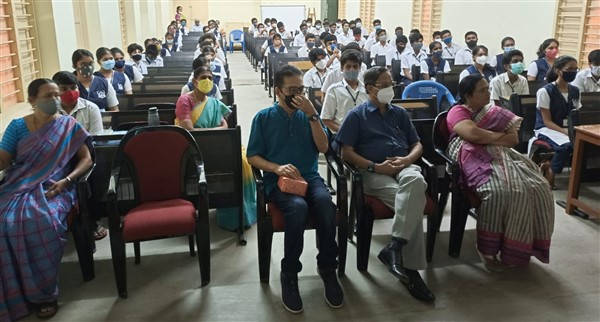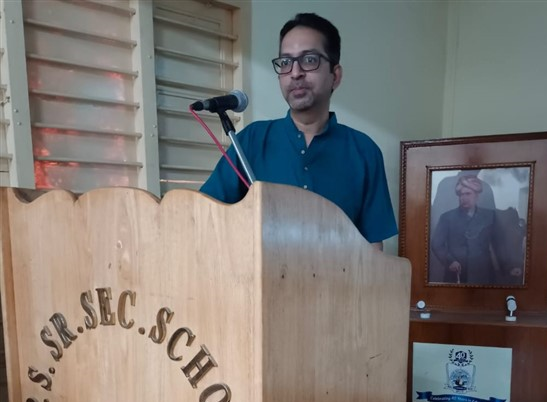 Career Guidance – NDA 01-09-21
Aryan Sreeram of the 2020-21 batch has been selected to join National Defense Academy to pursue his studies and he will be reporting at NDA, Khadakwasla on 2nd September 2021. Following is the brief write up by him on the same for dissemination of information among the students which will motivate and inspire many to choose this way of life.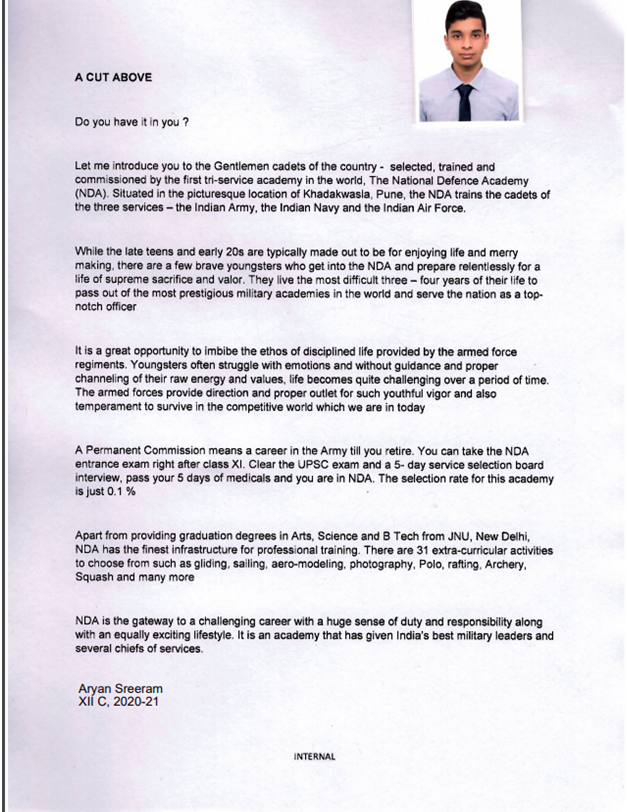 Career Guidance Program 31-05-20
Our Class 11 and 12 students of the Academic year 2019-20 attended a Webinar conducted by Prof G Kannabiran (Director,IIIT Sricity) and his colleagues Students were exposed to job opportunities in the fields of computer science, Electronics and communication. They were also given inputs regarding higher education opportunities.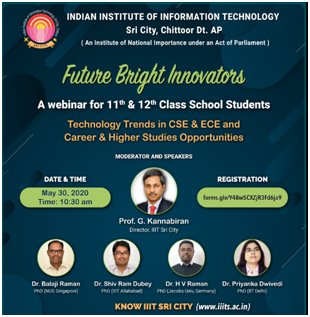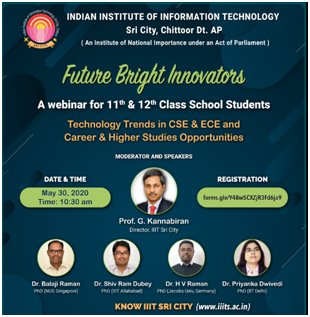 Career Guidance Program 26-11-18
An orientation program to class 12 students about opportunities in Ashoka University