Vijayadasami Celebration 24-10-21
15th October 2021 was celebrated as Vijayadasami, the tenth day of Navaratri, the symbolism of victory of good over evil, a day of new undertakings, and to reinvigorate our educational pursuits. To celebrate what this day stood for, students and teachers of PS Senior Secondary School organised a Vijayadasami Programme on the 18th of October with the reopening of School on the same day.
Our Correspondent Sri P S Prabhakar and our Principal Dr.Revathy Parameswaran attended the programme.
Audience witnessed solo vocal performances in various Ragas accompanied by mridangam and flute, a 2 person namasankeerthanam performance and solo instrument performances featuring instruments like the Saxophone, Flute and Veena. The programme concluded with a solo dance performance in the Bharatanatyam style.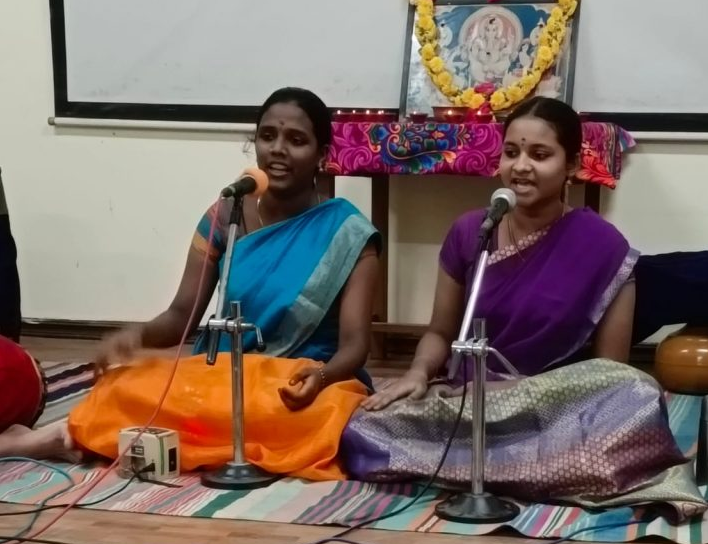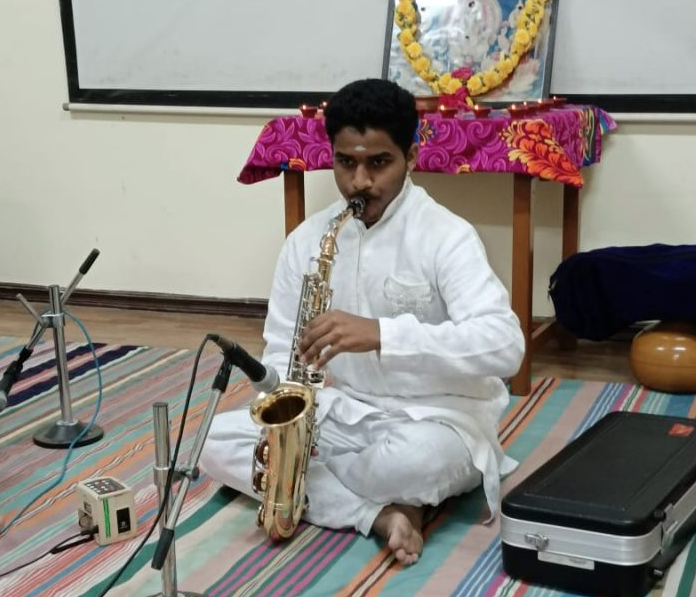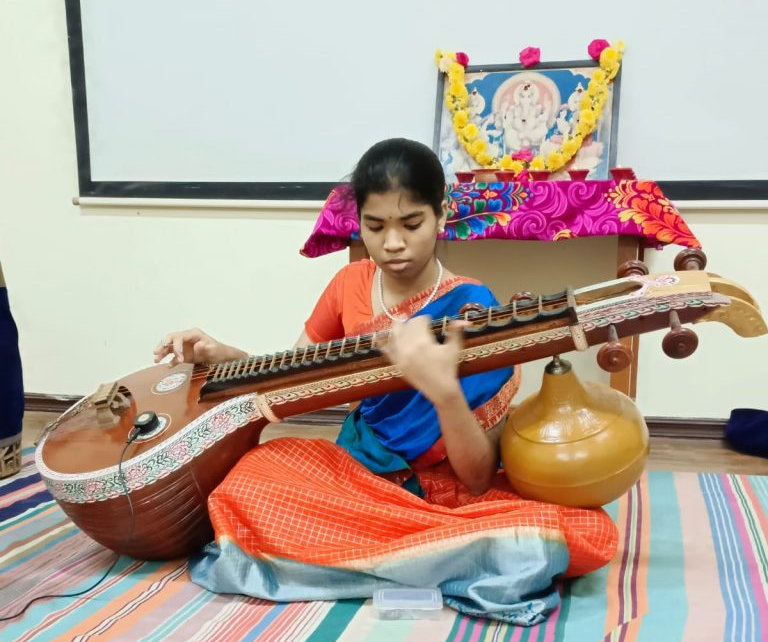 Story telling sessions at school 29-09-21
Story telling is integrated into our curriculum. We believe in the power of transformation that constant story telling sessions can achieve. Each session of storytelling has a theme and each theme will have stories. These stories may belong to different genres but they all have follow up activities which is actively taken up by the students.
Learners who take up these activities fall in love with reading habit and thus enhance their creativity, word power and imagination. It is to be noted that story pdf's are shared in class and a list of recommended books for reading is also listed out for the benefit of those interested. We believe that the best way to enlarge a child's world is to inculcate reading habit. Our belief is: "There is more treasure in books than in all the pirate's loot on Treasure Island." – Walt Disney.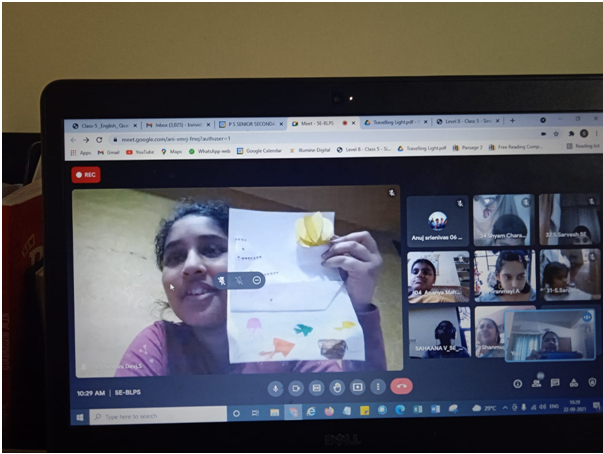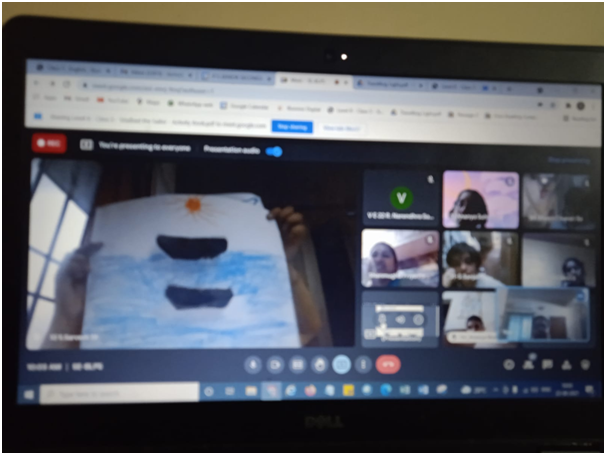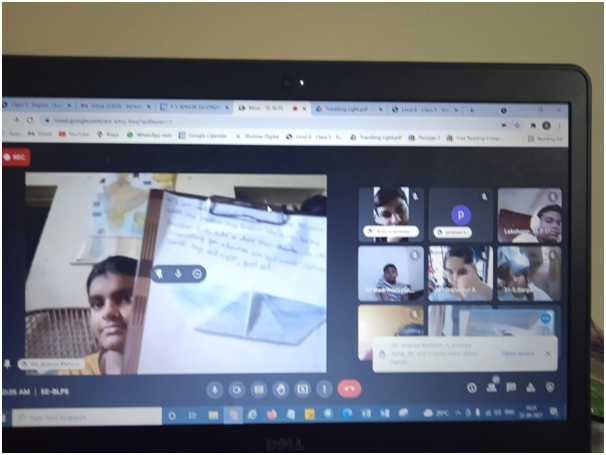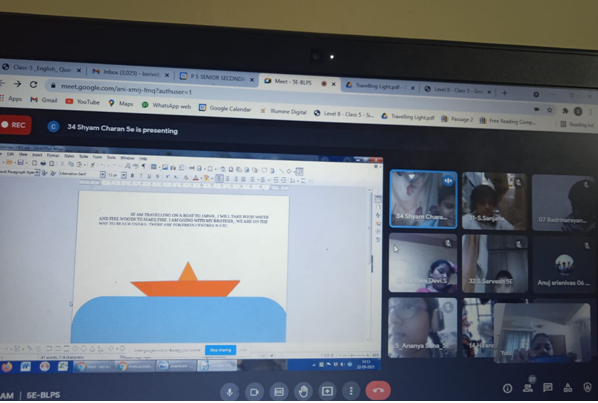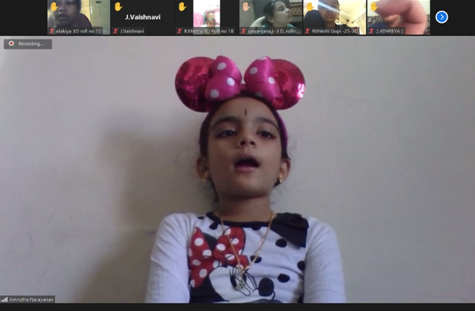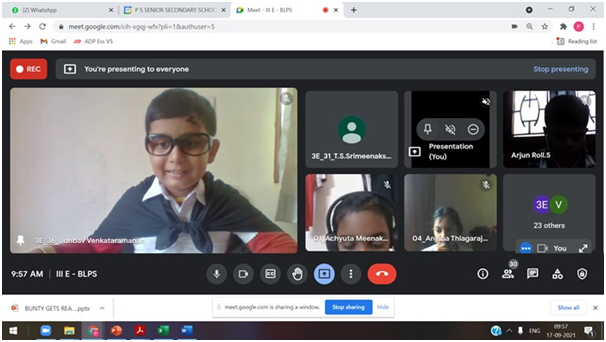 Cyber Security Awareness For Students 30-06-21
ISAC Foundation conducted Free Webinar on Cybersecurity Awareness for Students on 29th June 2021. Students of Classes 8,9 and 10 attended the webinar.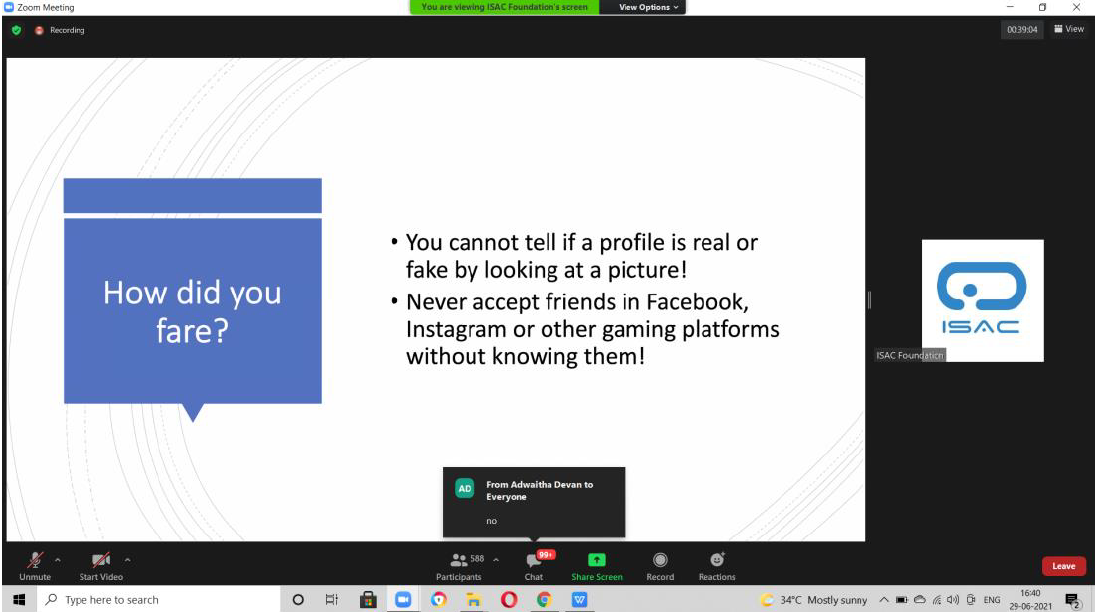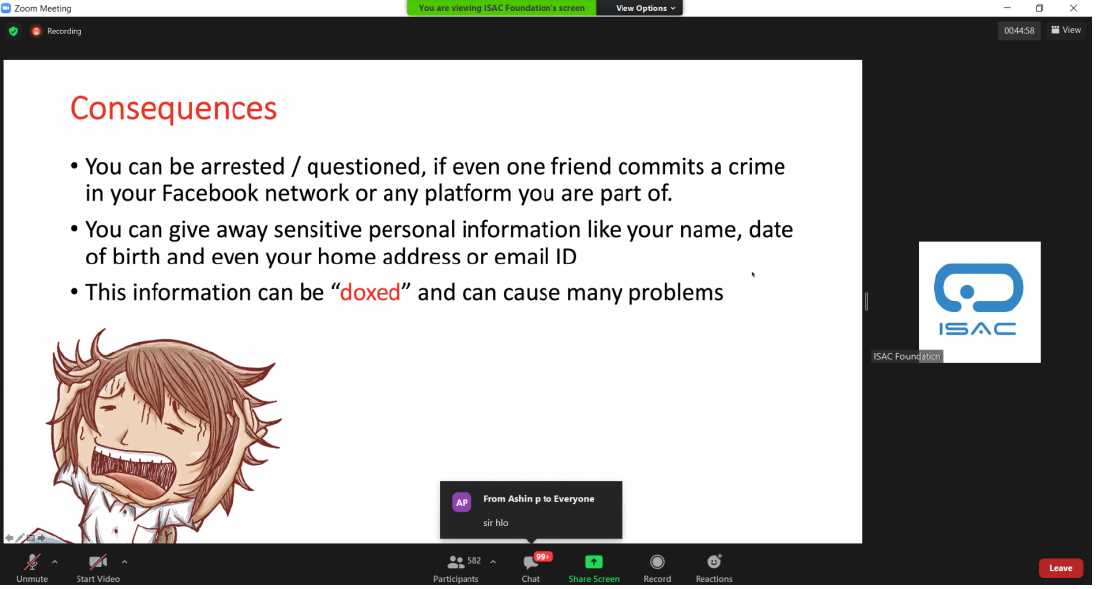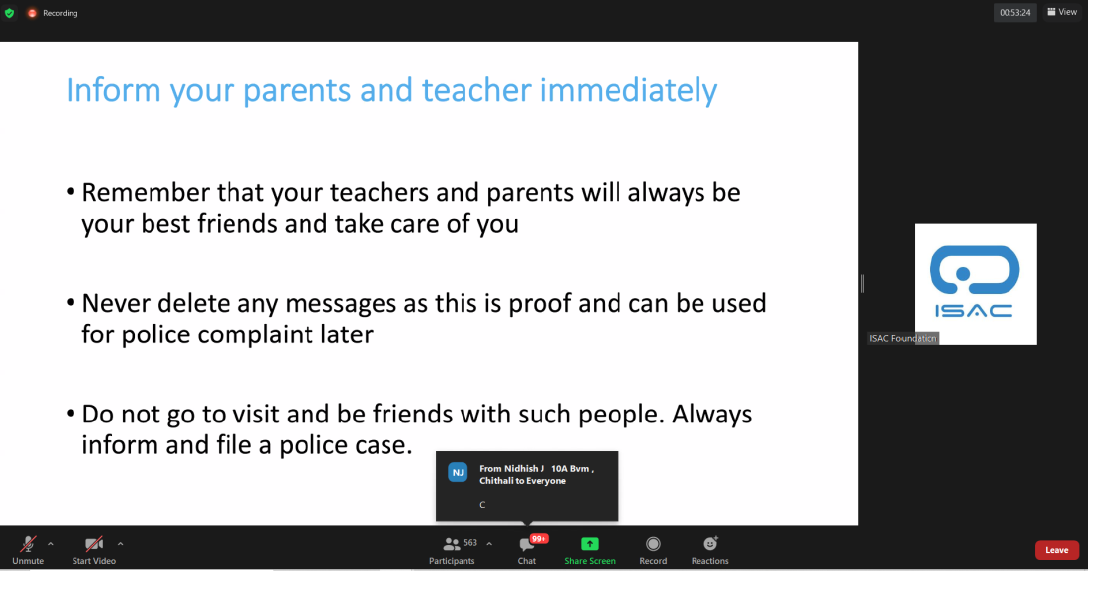 26th P.N.Panicker National Reading Day 22-06-21
26th P.N.Panicker National Reading Day was celebrated on 19/06/21 . Reading sessions were conducted for students from Classes 1 to 10. The students read various books like Pandora and the Mysterious Box, two-mice-RTR-FKB, brave-rima-RtR-FKB, The animals meeting, when the wishes come true and Gandhi Biography for beginners.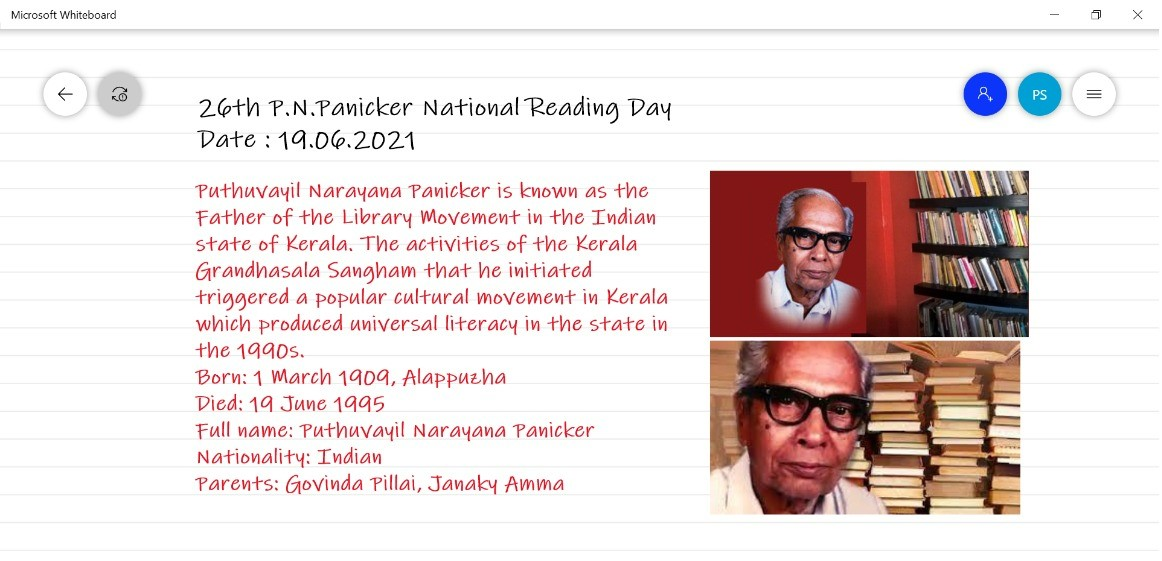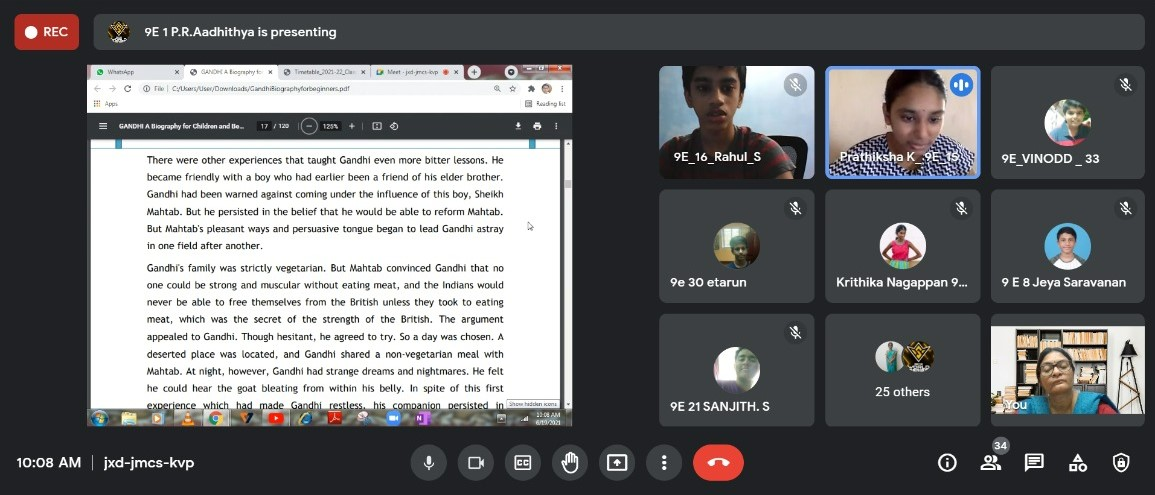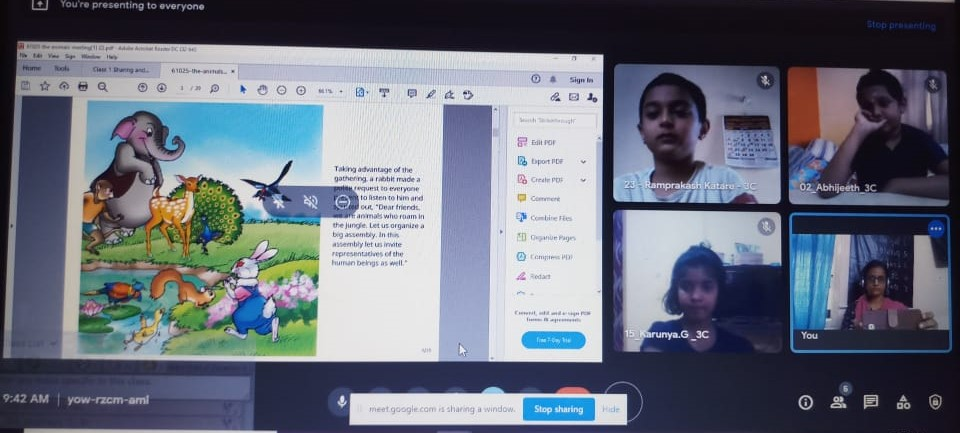 Pennum Pannum – Celebration of Women Composers 13-03-21
Samuditha Foundation founded by Vidwan Sakethraman organised a thematic concert "Pennum Pannum", a celebration of women composers on the occasion of International Women's Day. The programme was held at Narada Gana Sabha on March 7th 2021. P.S.Senior students who are part of Kalashisksha class performed in varied roles. Dr.Akhila Srinivasan presided the programme. Dr.Nithyashree Mahadevan and Dr.Bharathi Bhaskar graced the celebration with their presence.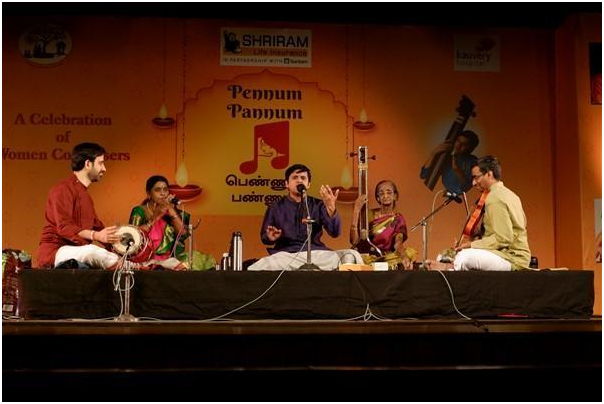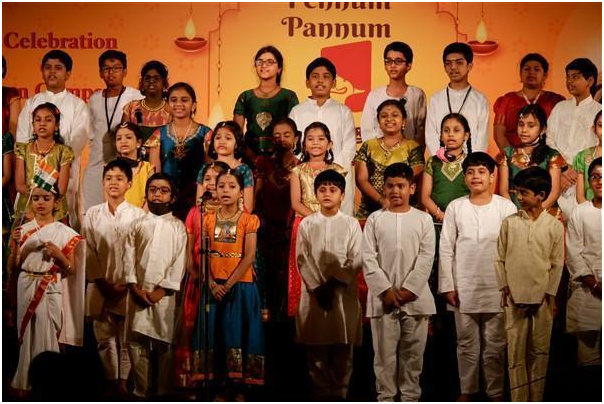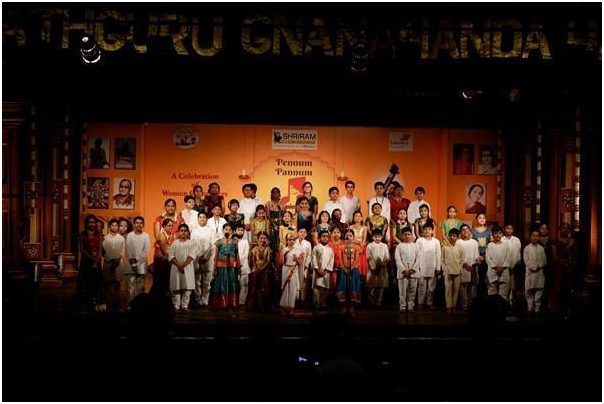 Great Masters Series – Spicmacay 13-03-21
Spicmacay – (Society for the promotion of Indian Classical Music and Culture Amongst Youth) conducted a programme on the 27th February on the "Great Masters Series" – The great master was Padma Vibhushan, Sangeetha Kalanidhi Sri Semmangudi Srinivasa Iyer. Our School was chosen as the Host Institution. Students of classes 8,9 & 10 participated in this virtual programme. A concert of the great master was broad casted during this event. Students were asked to perform and question the speakers of the day Sri Palai Ramachandran and Sri.A.S.Murali.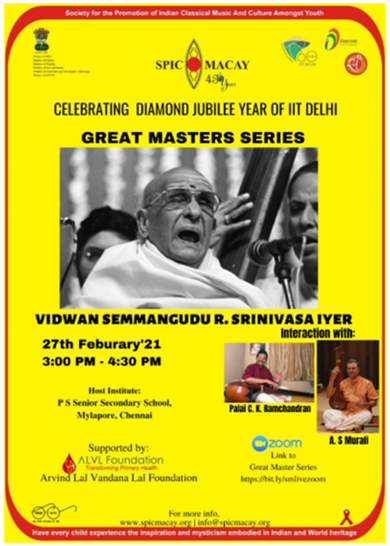 Literary Festival 14-01-20
The School organised an inter-school Literary Festival in English,Tamil,Hindi and Sanskrit.
Several city Schools participated in different competitions from News paper designing,Radio show,Recitation,Drama etc.
The School also organised for its primary Students Junior Literary fest in English and Tamil. Story telling,Recitation,Whats the good word were some of the competitions.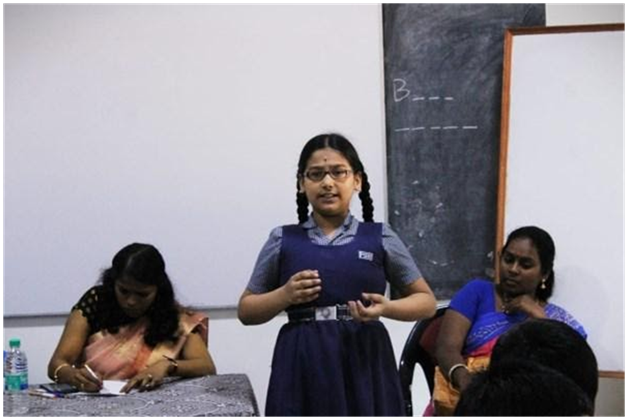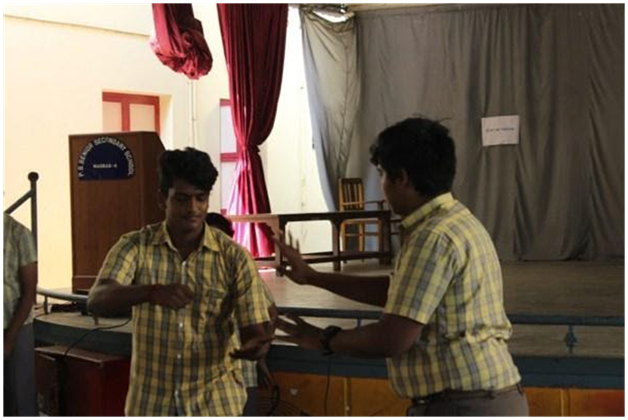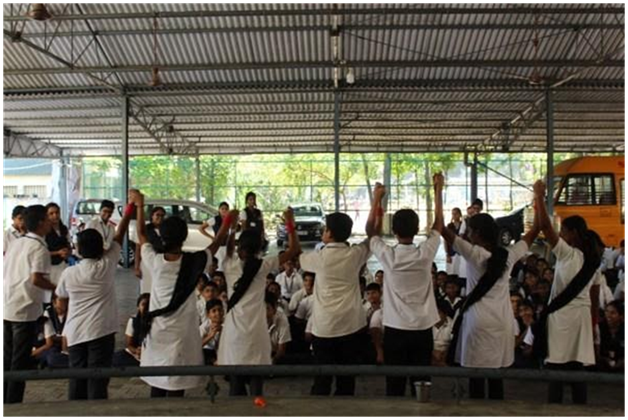 German Class –Inauguration 01-08-19
Our School has started German Language Course for the students of class VII and VIII. The inauguration programme was held on 01/08/2019.