A student learns one quarter from the teacher, a quarter by himself/herself, one quarter from fellow-students and one quarter in course of time. Education is thus a life-long process.
P.S.Senior Secondary School has earned a reputation for academic excellence through the hard work of our students, teachers, parents, and unstinted support of our Management.
  I believe that beyond scholastic education a school should provide opportunities to explore and develop whatever skill he or she inherently possesses. Developing social skills, preparing for nation building , inculcating responsibility towards environment, fostering leadership qualities, preparing to face challenges of the future are what we strive to build in our students.
I believe that every student can learn and reach his true potential with true education. A great man once said
"Everybody is a genius. But if you judge a fish by its ability to climb a tree, it will live its whole life believing it is stupid".
The School aims to bring out the true potential of every child and nurture it. Our teachers and staff are committed to providing students with a stimulating educational experience in an enriching environment that fosters learning and growth. Teachers use diverse teaching methods to promote experiential learning and critical thinking skills. Numerous programs are offered to expose students to educational activities beyond their curriculum.
Revathy Parameswaran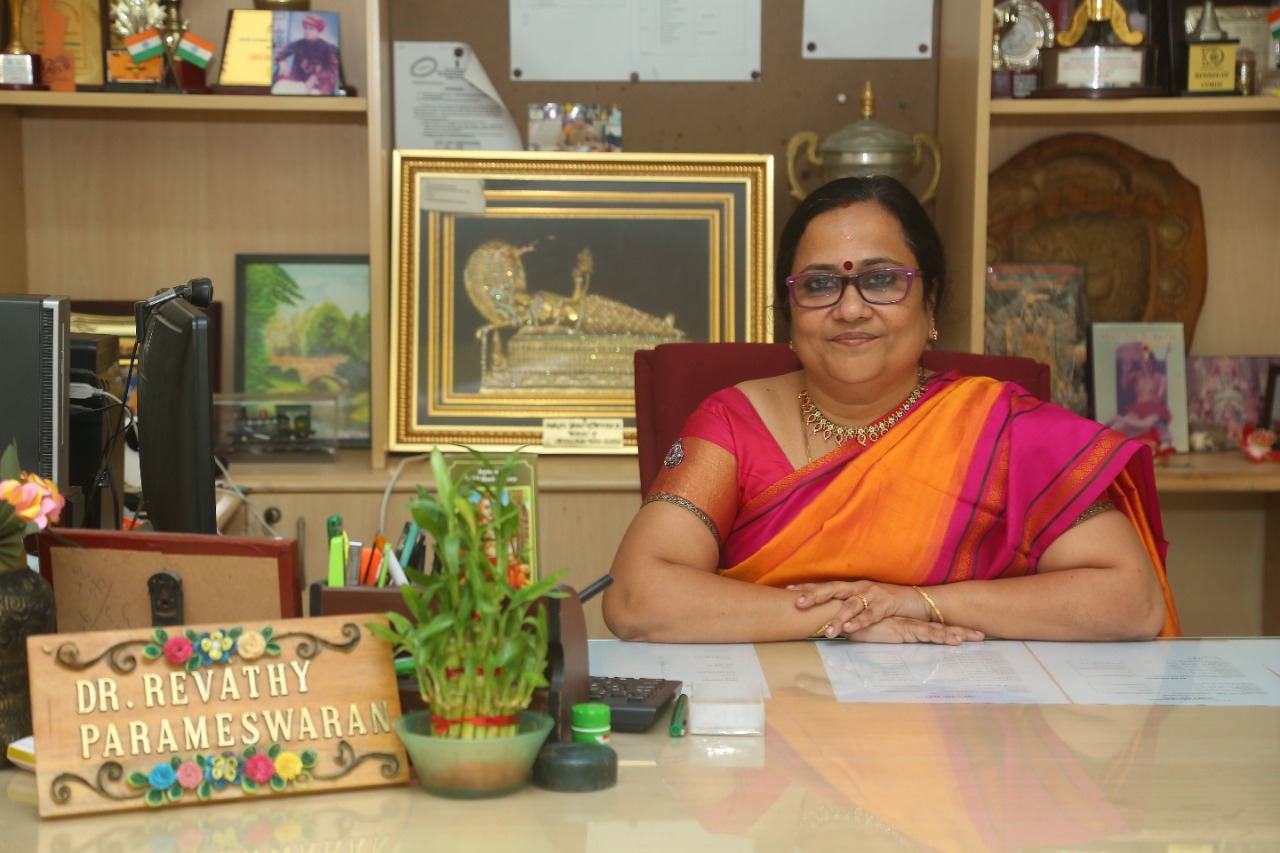 Dr. Revathy ParameswaranPrincipal