P S Senior Secondary School was established in June 1976 with a vision of providing quality education to students at a highly competitive cost. The school opened its doors with 265 students and today stands proud with a strength of 2751 students. Needless to say, the institution's dynamic educational environment has evolved and enlightened several generations of learners.
The institution is a unit of P.S. Educational Society, the educational wing of P. S. Charities, founded in 1905, which has upheld the cause of Education with character building. The school was granted permanent affiliation by the CBSE on April 1, 1987.
Founder:
Brahmasri Pennathur Subramanya Iyer was born in March, 1860 in a middle class family at Chittoor. He was a man of great courage, dedication and generosity. His graceful demeanour and elegance in manners made him stand out. In 1890, he was made the Commissioner for the Mylapore Division, a seat he retained till his death in 1901. It was at his instance and through his influence that the underground drainage works were done in the Mylapore Division, replacing the open drains that had existed before as a hotbed of infections of various kinds. He thought that the best use he could make of his wealth was to utilise it for the spread of knowledge and education of the upcoming generations. This led to the formation of the P. S. Charities which has expanded its service in the cause of education and stands glorious after 100+ years. He bequeathed all his property towards P.S. Charities.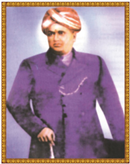 Shri. Pennathur Subramanya Iyer (1830-1901)
Presidents of our School: Past and Present

Shri. C. R. Pattabhi Raman

Shri. C.V.Narasimhan , I.P.S. Retd.

Shri. T. S. Krishna murthy,

Shri V Vaidyanathan

Shri M.S.SundaraRajan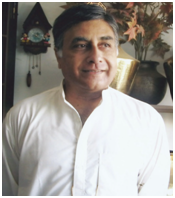 Shri P.C. Ramakrishna
Shri. C. R. Pattabhiraman (1976-2001)


Founder President – P. S. Senior Secondary School
Former Trustee and Chairman – P. S. Educational Society
Outstanding Lawyer and Former Union Minster, Government of India
Shri. C.V.Narasimhan , I.P.S. Retd. (2001-2015)


Former Director, CBI, Government of India
Former President – School Managing Committee
Former joint secretary to Government of India in The Ministry of Home Affairs.
Presided over the INTERPOL sessions at Stockholm in Sweden in 1977
A great lover of Tamil language and literature, he headed the Tamil Sangham in Delhi. Was elected and remained as the President of Delhi Tamil Sangam between 1971 – 1980.
He was the Chairman of P. S. Charities and President of Vivekananda Educational Society which run 24 schools in and around Chennai.
Shri. T. S. Krishna murthy (2015-2017)


13th Chief Election Commissioner (C.E.C) of India (February 2004 - May 2005).
Had earlier served in the Election Commission of India as a commissioner since January 2000.
served as an IMF advisor in Ethiopia and Georgia.
Was appointed by the Supreme Court of India to conduct the elections to the Board of Control for Cricket in India (B.C.C.I) in order to ensure free and fair polls amidst the different factions within the BCCI.Author of the book "Miracles of Democracy", published in August 2008.
Shri V Vaidyanathan (2017-2019)


President of Medical Research Foundation, parent body of Sankara Nethralaya, Chennai
Independent Non-Executive Director, MM Forgings Ltd. since 2011
Board member in Chettinad MB-F Hi Silica Ltd., Vision Research Foundation and Chettinad Morimura Semiconductor Material Pvt Ltd.
Partner at Double Vee Associates
Shri M.S.SundaraRajan (2019-2022)


An Indian banking consultant and economist.
Former Chairman & Managing Director of Indian Bank
Certified Associate of Indian Institute of Bankers
Associate Member of Institute of Company Secretaries of India
visiting faculty for many events including Liba& MOP Viashnav
Was listed amongst the top 20 professional CEO and top 50 most powerful CEO's in India by the Economic Times in 2009.
Shri. P.C. Ramakrishna (Since 2022)
Correspondents of our School: Past and Present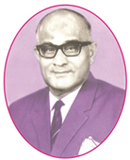 Shri. P. C. Sekhar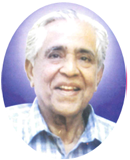 Shri. A. R. Jagannathan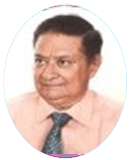 Shri. A.N.Radhakrishnan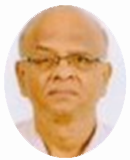 Shri. R. Sivakumar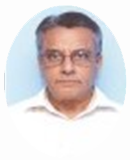 Dr K.V.S.Gopalakrishnan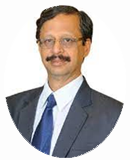 Sri Pennathur Subramaniam Prabhakar
Shri. P. C. Sekhar (1976-1994)

First Correspondent of the school
Ex. Chairman and M.D-United India Insurance
Shri. A. R. Jagannathan (1994-Feb 2005)

Secretary and Correspondent (1994 – Feb 2005)
Headed Tata Projects Ltd. as Vice Chairman and MD
Shri. A.N.Radhakrishnan - (Feb 2005 – March 2017)

Vast experience in administration in the corporate sector
Former Director, Shriram Group
Practising Chartered Accountant for the past 35 years
Associated with the CA Institute for the past 3 decades as a faculty.
Shri. R. Sivakumar (April 2017-May 2019)

Former President, Society of Auditors.
Secretary and Treasurer of D. Rangaswamy Academy of Fiscal Research.
Treasurer of RKM Vivekananda College; Member, Academy Council of MOP Vaishnav College.
Partner - Karra and Company.
Chartered Accountant for the past 35 years.
Associated with the CA Institute for the past 3 decades as a faculty.
Treasurer of P.S. Educational Society (From June 2015 to June 2019)
Dr K.V.S.Gopalakrishnan (June 2019-Sep 2021)

IPS (Retd) Former Spl Director, I.B., N.Delhi
Honorary Secretary of the PS Educational Society
Managing Trustee of Vidya Vrikshah, Chennai dedicated to the cause of the visually impaired
Board Member of Guild of Service, Chennai.
President of P.S. Educational Society (Since September 2021)
Sri Pennathur Subramaniam Prabhakar(Since Sep 2021)


Senior Partner at Rajagopal & Badri Narayanan (Audit Firm)
Practising Chartered Accountant for the past 22 years
Has held senior management positions in insurance sector both in India and abroad for about 18 years
Currently the President, Society of Auditors
Treasurer of P.S. Educational Society (Since June 2019)
Principals of our School of our School: Past and Present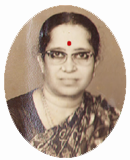 Ms. Thangam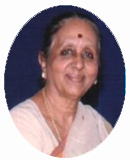 Mrs. K. Alamelu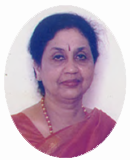 Mrs. Vijayalakshmi Srivatsan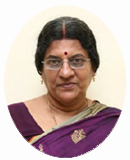 Mrs. Lakshmi Srinivasan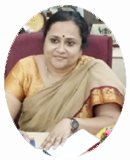 Dr (Mrs.) Revathy Parameswaran
Ms. Thangam (1976 – 1978)First Principal of the school


Mrs. K. Alamelu, M.A., M.Ed., M.Phil (June 1978 – 1999) Subject expert in Mathematics
Recipient of the National Award to Teachers by Government of India presented by the President of India (1990)
Served as Member of the Governing Body of the CBSE


Mrs. Vijayalakshmi Srivatsan, M.Sc., M.Ed., (1999-2007)Principal – 1999 – 2007
Vice Principal between 1980-1999
Subject expert in Chemistry
Recipient of the National Award to Teachers by Government of India presented by the President of India (2002)
Served as Member of the Governing Body of the CBSE


Mrs. Lakshmi Srinivasan M.A., M.Ed., (2007-2018)Head of English Department since 1987
Vice Principal – 2004 – 2007
Member of the CBSE ELT Project Team
Was involved in the writing of 'Interact in English' Text Books prescribed by the CBSE for Classes IX & X for the Communicative English course
Member of the material writing team for the 'Language Skills Reader – Functional English (C) Course Class XI'
Recipient of the National Award to Teachers by Government of India presented by the President of India (2013)


Dr. (Mrs.) Revathy Parameswaran, M.Sc., M.Phil., Ph.D.(Since 2018) Head of Mathematics Department since 2013
Vice Principal from 2014 to 2018
Doctorate in mathematics education from Chennai Mathematical Institute
Distinguished Fulbright awardee
Best Teacher award from Ramanujan Academy of Math Talent
Global teacher accreditation from British Council
Has published several papers in international journals
Speaker in International Congress of Mathematics Education in Seoul 2012 and in Hamburg Germany(2020).
Co-authored class 11 mathematics for SCERT
Resource Person for Centre of Excellence