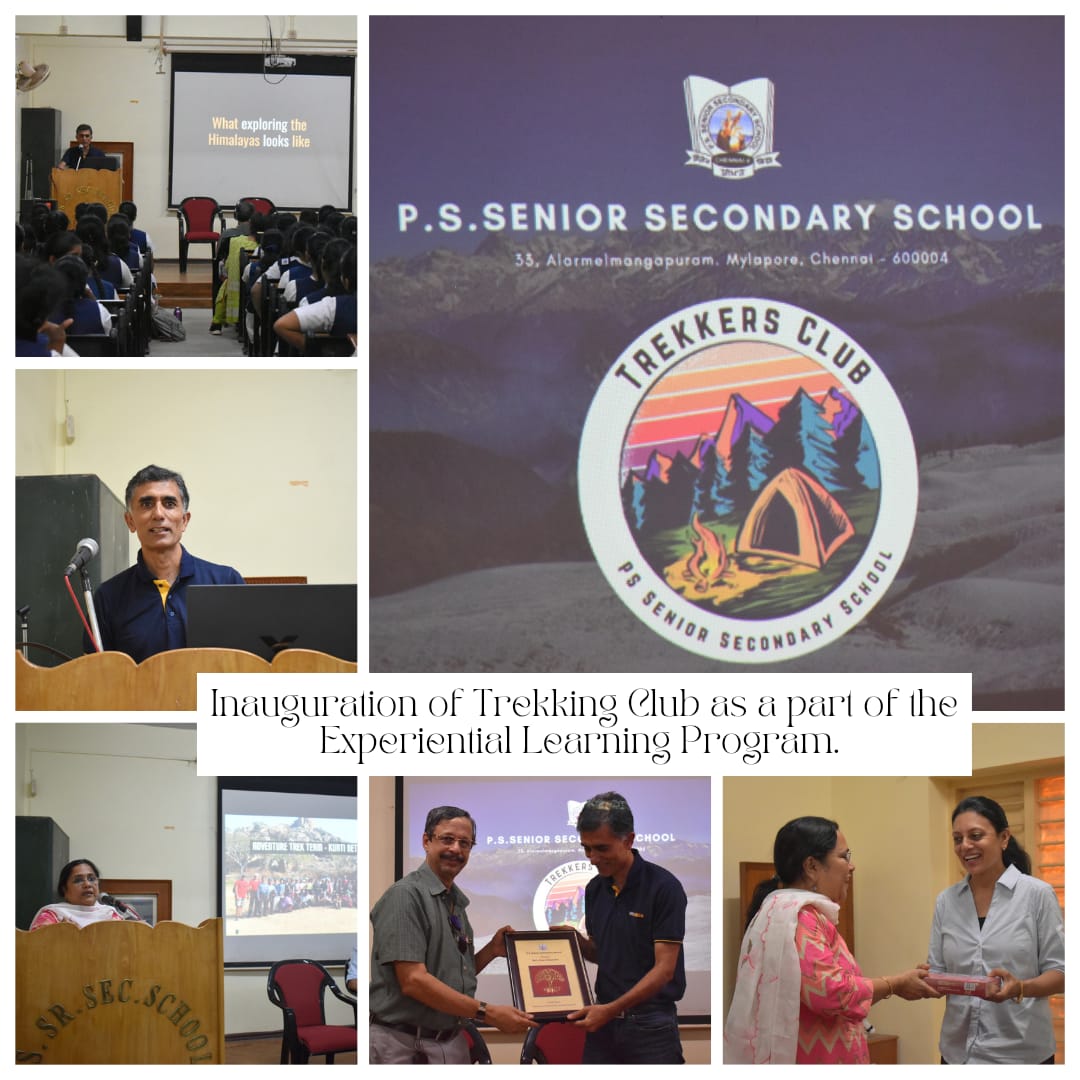 Trekking in PandavaPura(Near Mysore)
51 students of Class 9 along with 4 teachers took an expedition to Pandavapura for a 2 day Trek. Day 1 was trekking to Kuntibetta which was amazing. Day 2 was adventurous and thrilling with rock climbing under the guidance of team leaders.Student also took a dip in river cauvery.
Overall it was a memorable and great learning experience for students.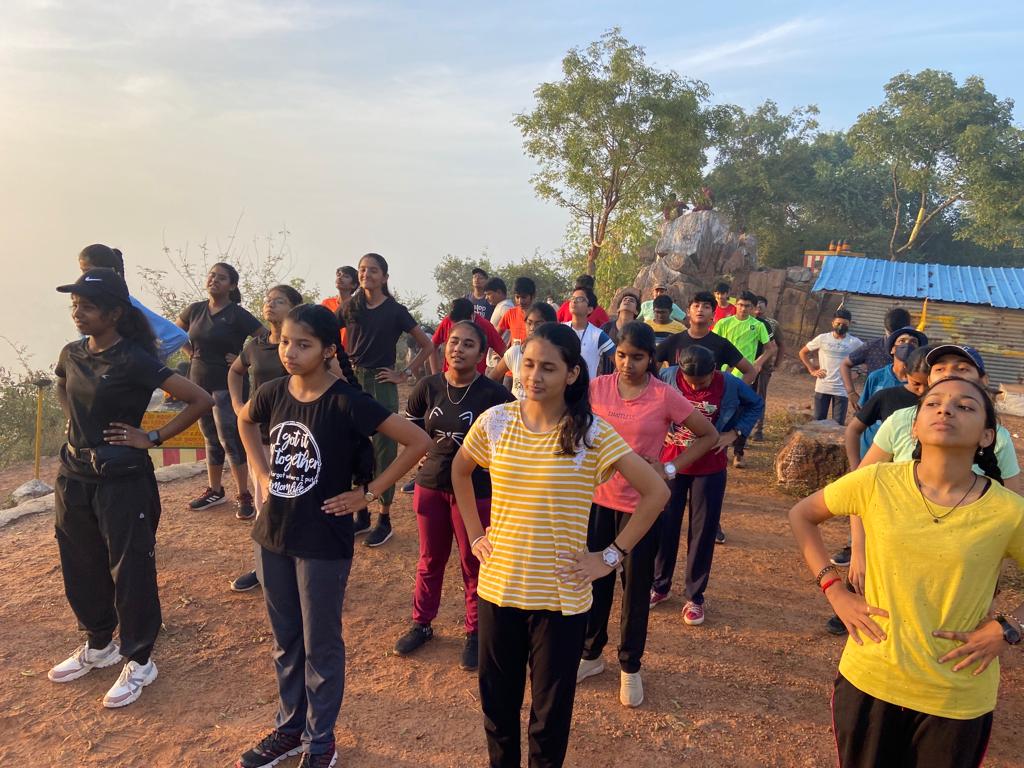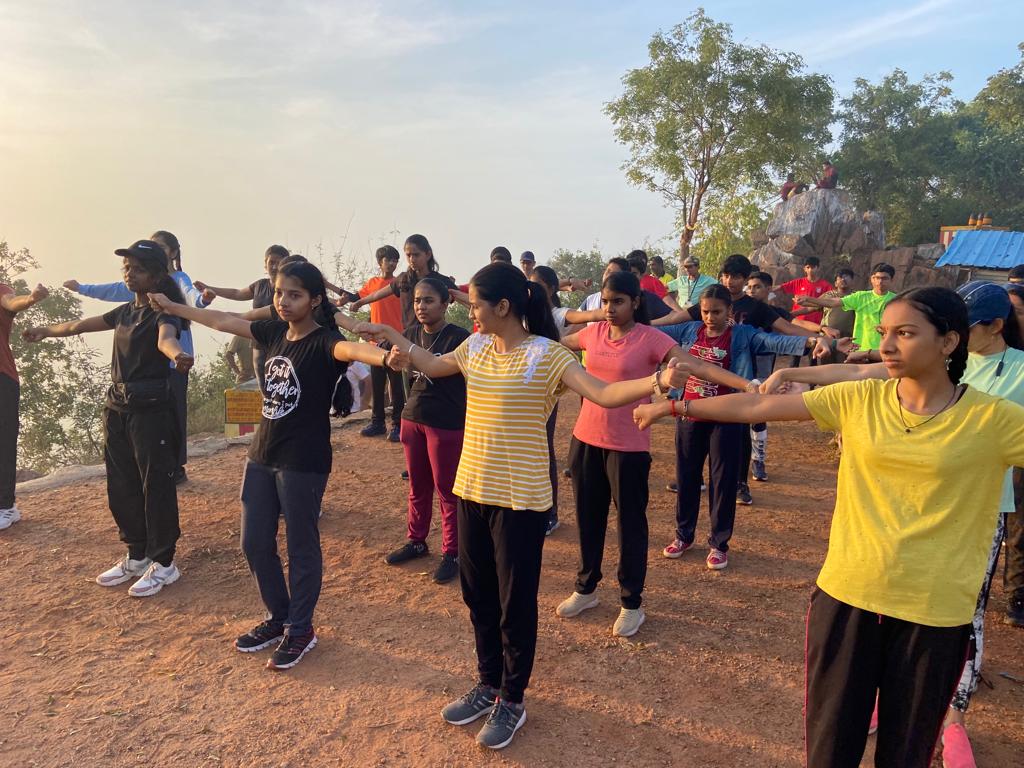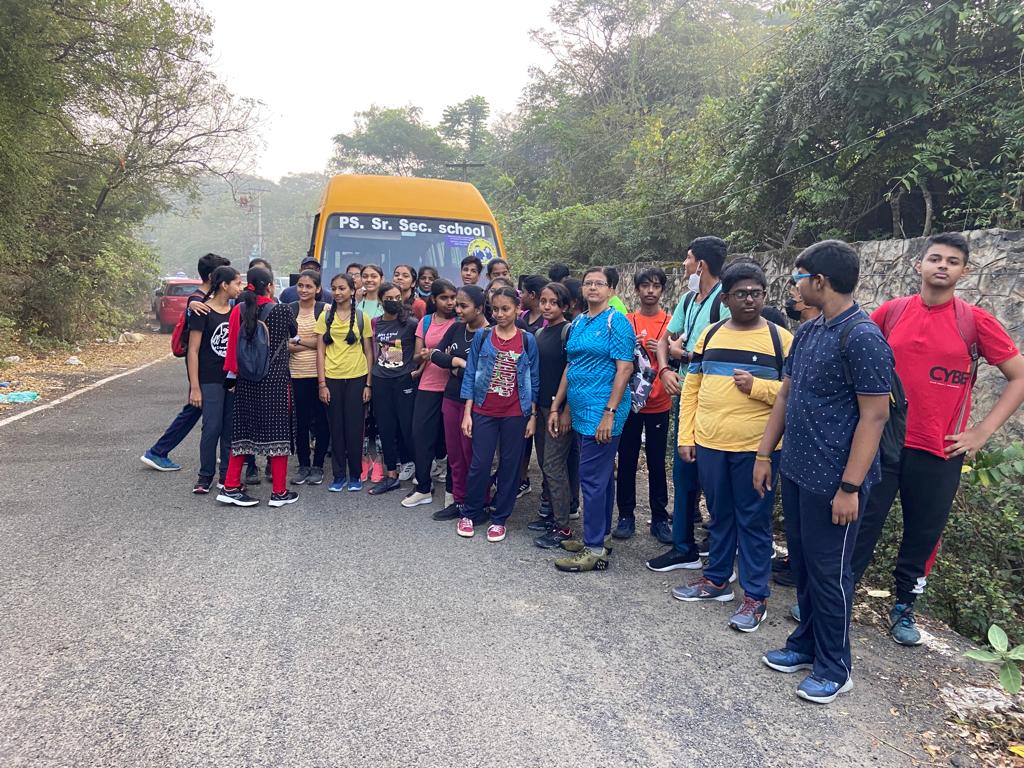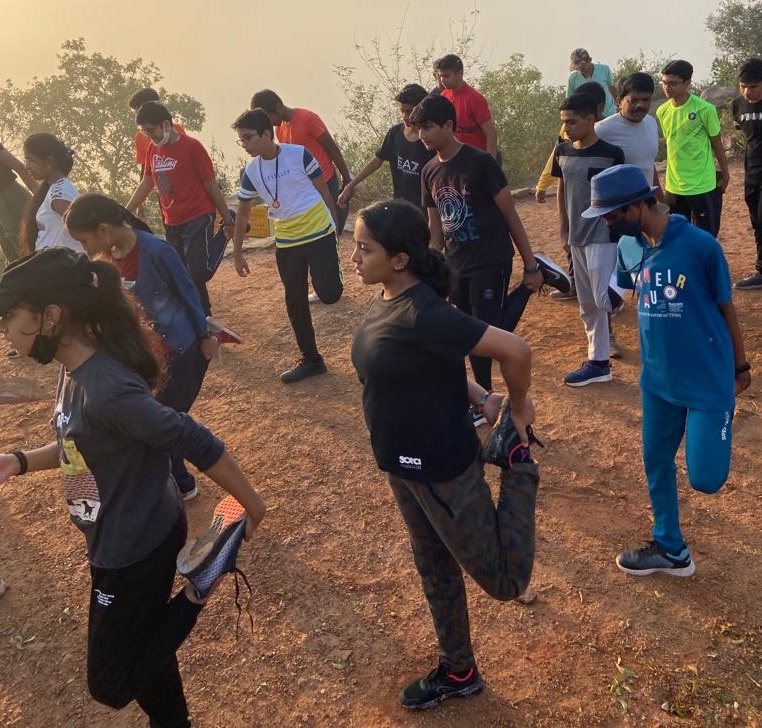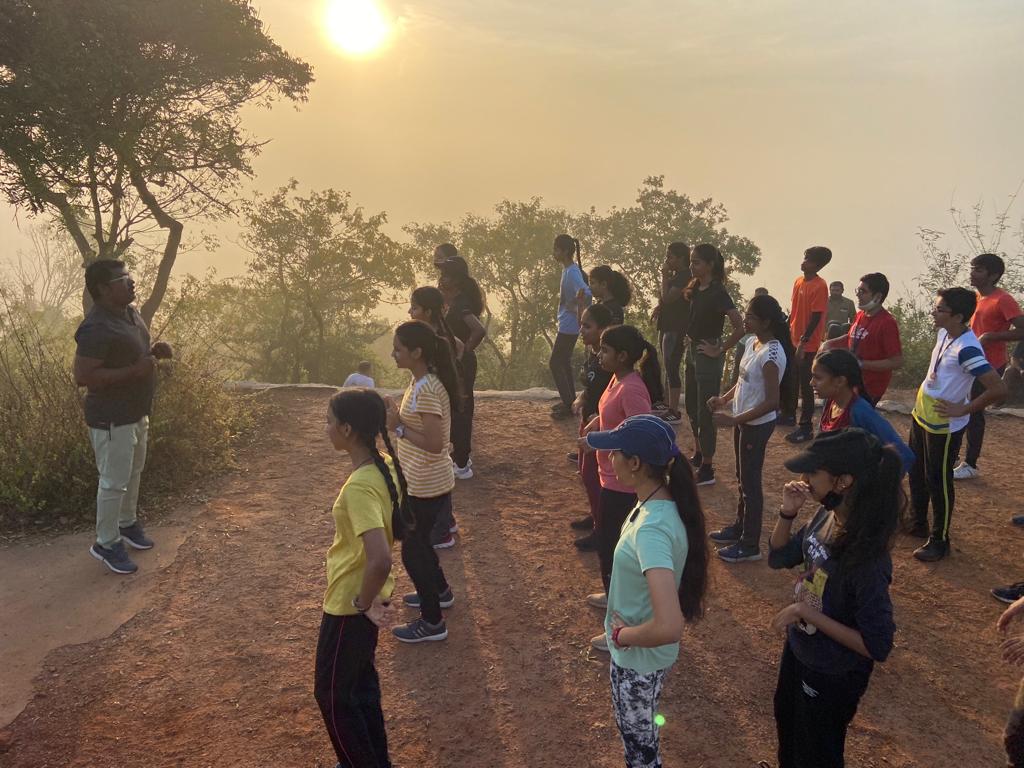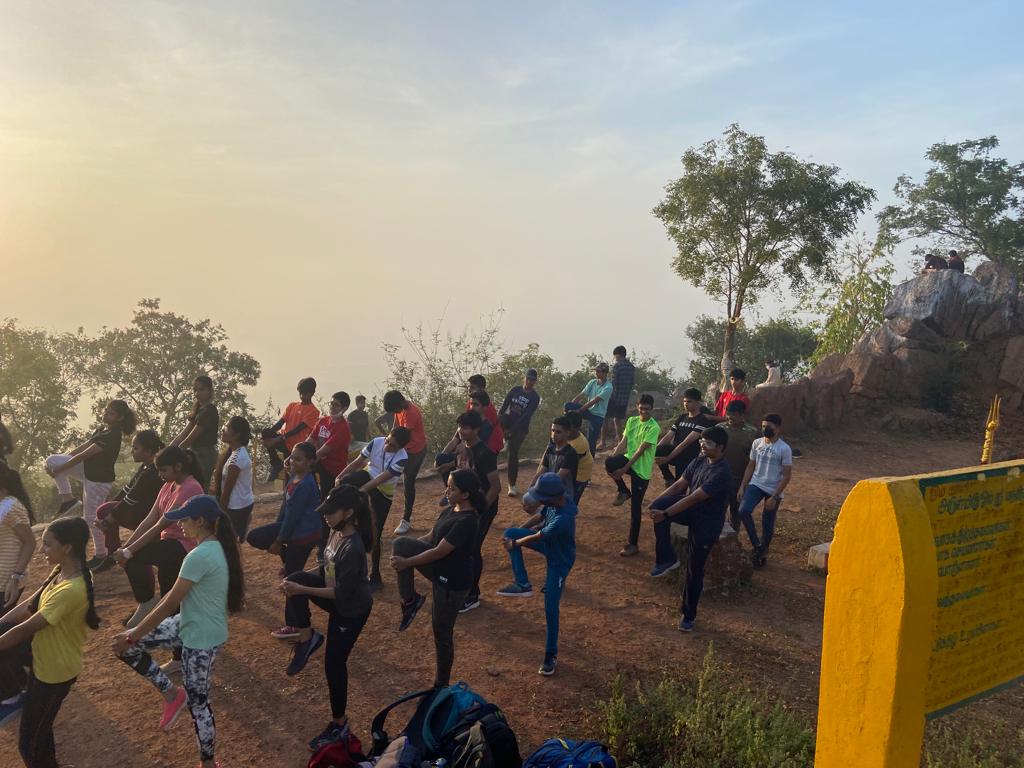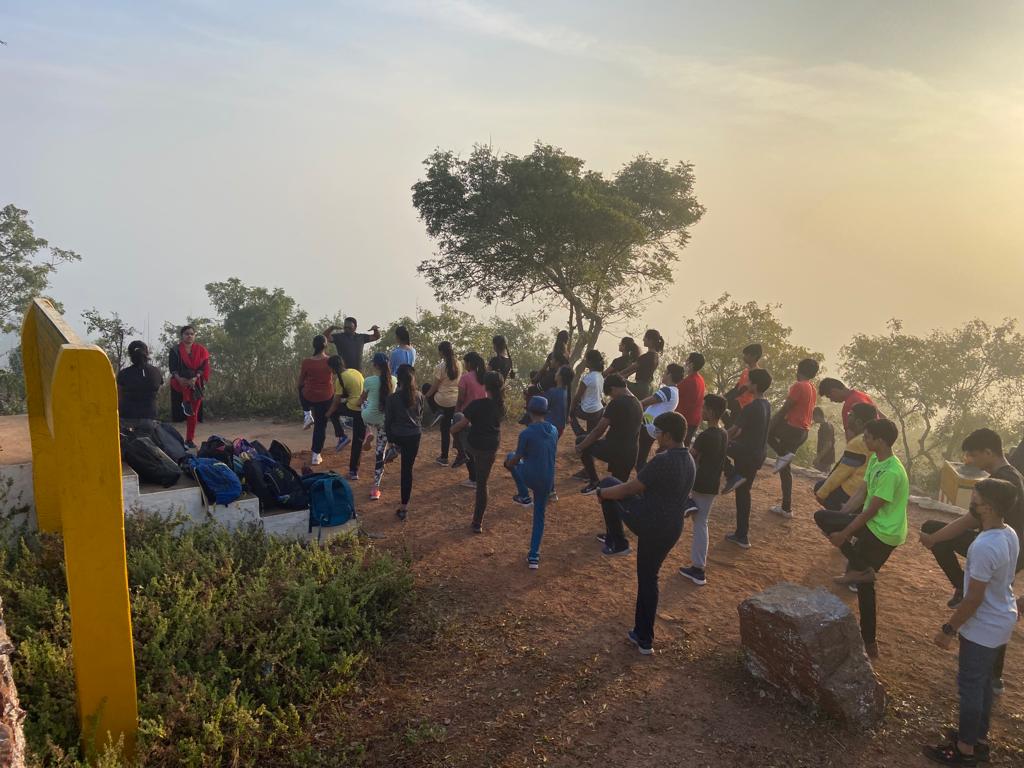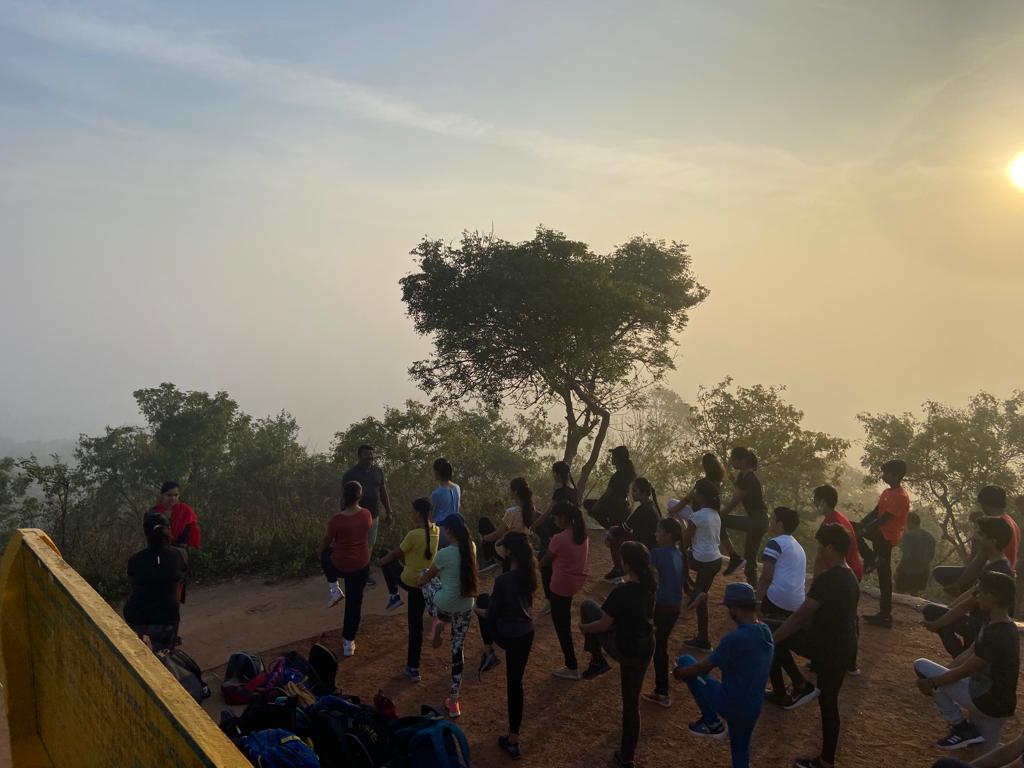 Experiential Learning
60 students and 6 teachers went on a trekking expedition to Himalayas . The trek was organized by India Hikes and the trek was the Dayara Bughyal trek. The students trekked for 4 days(25/09/2022 to 29/09/2022), learned to build, learned to build their own tents and became empowered with leadership skills to face real life challenges with emotional and physical resilience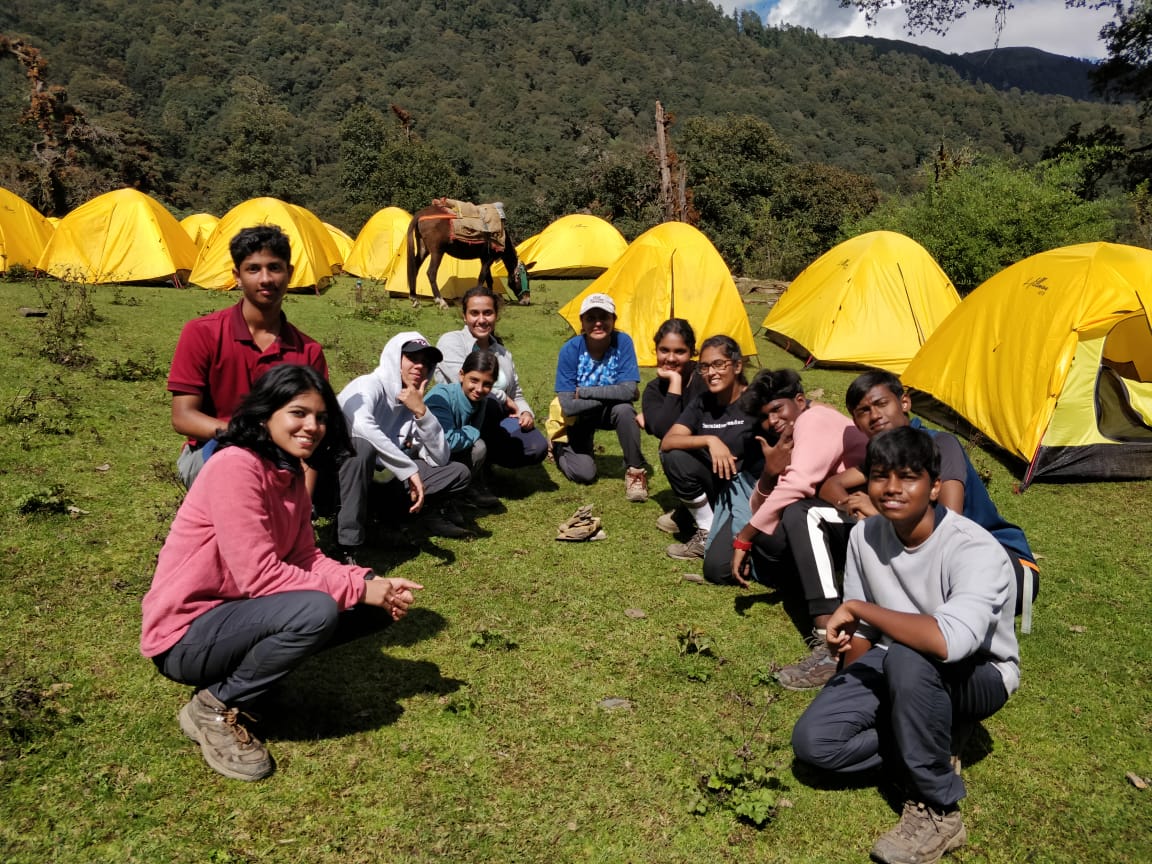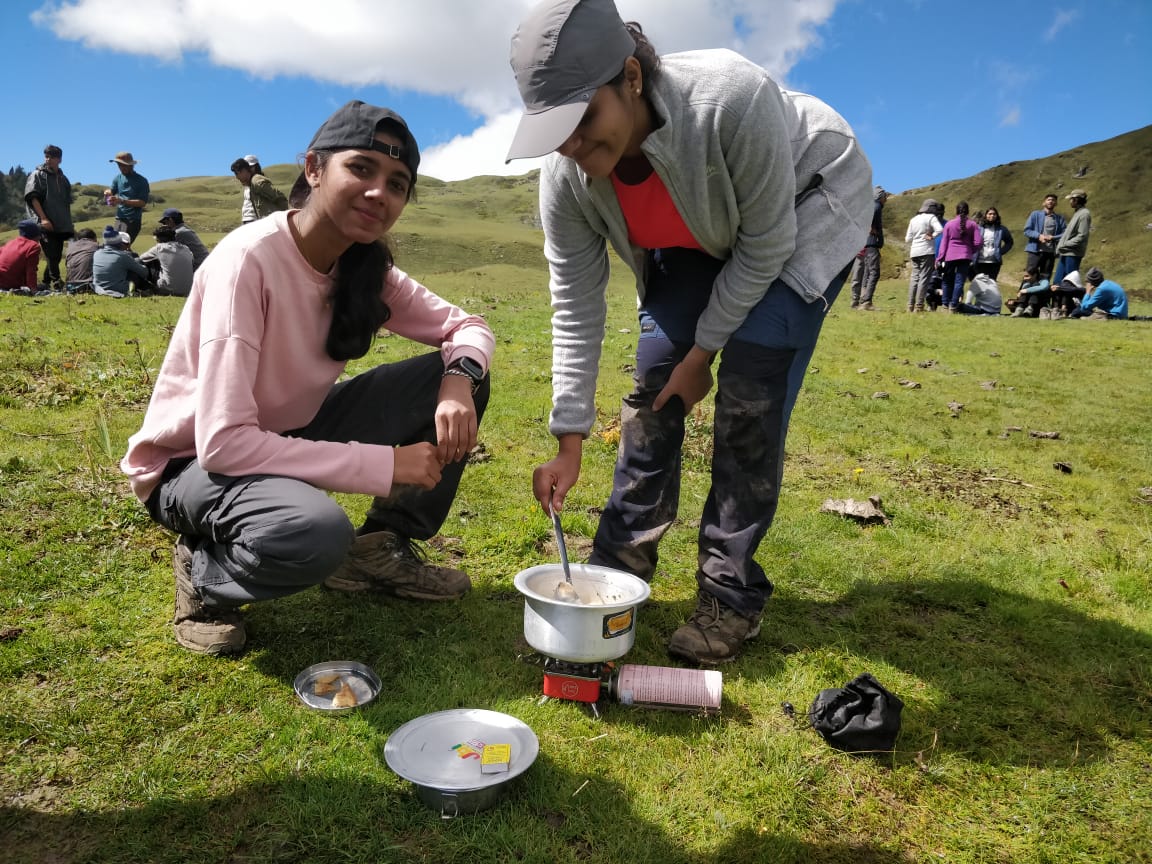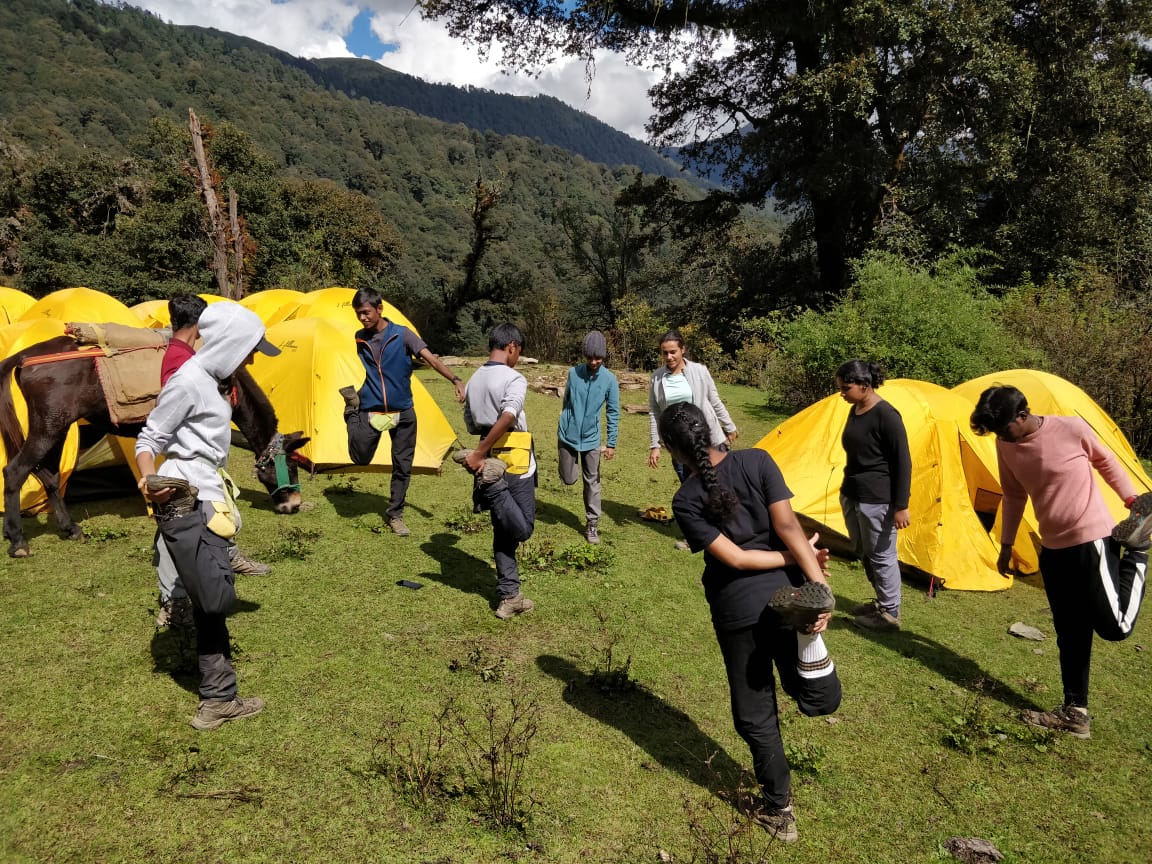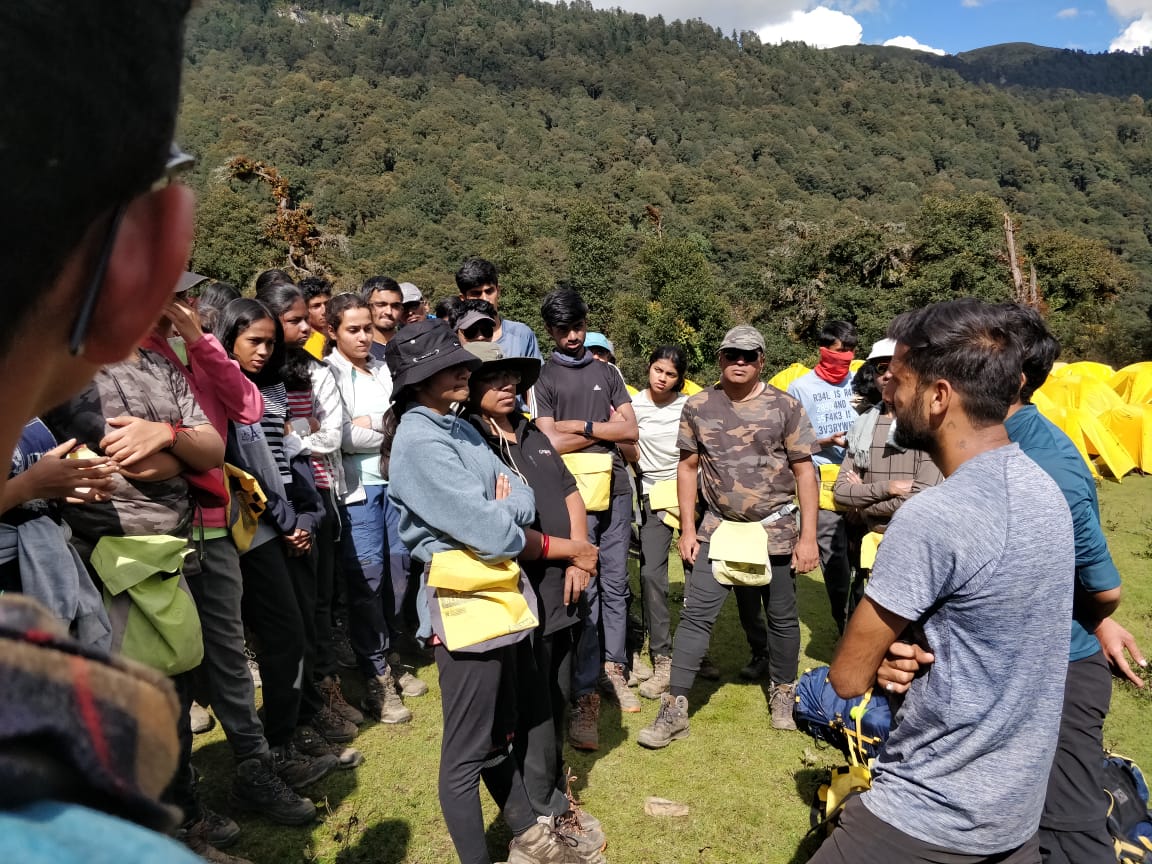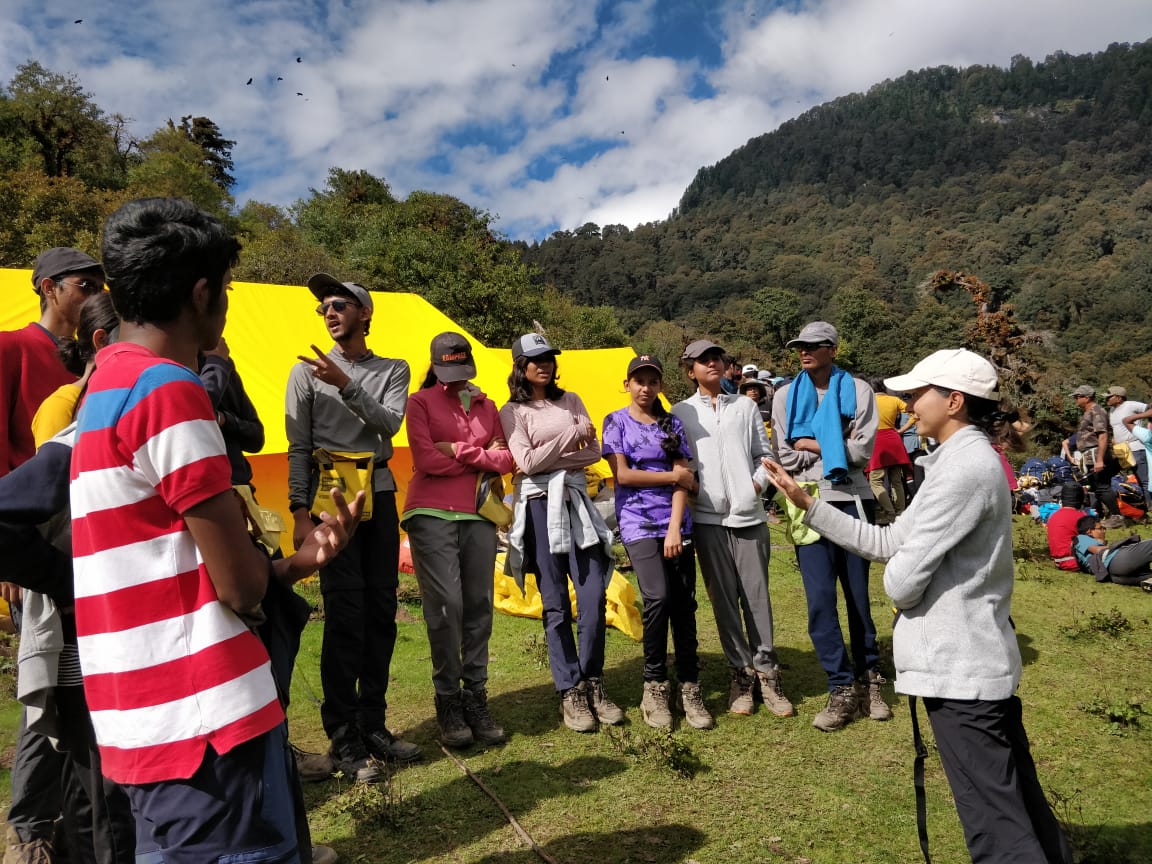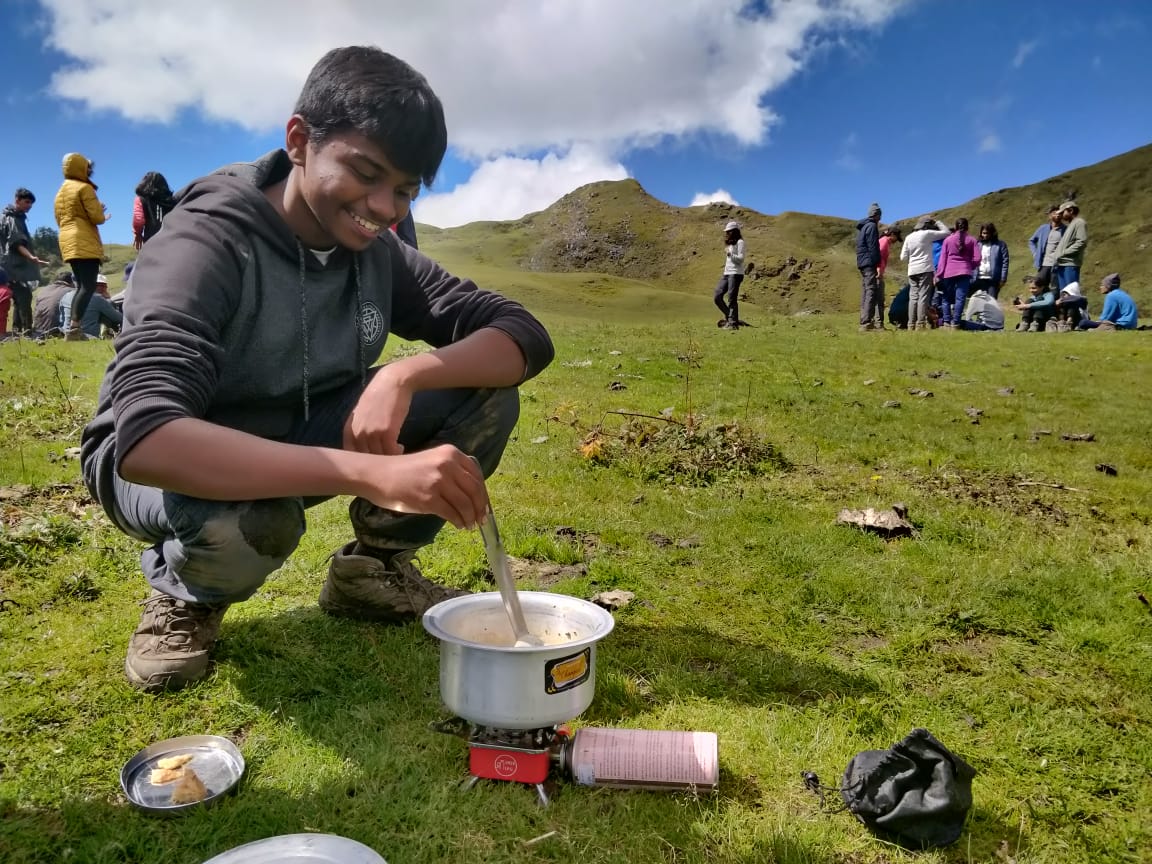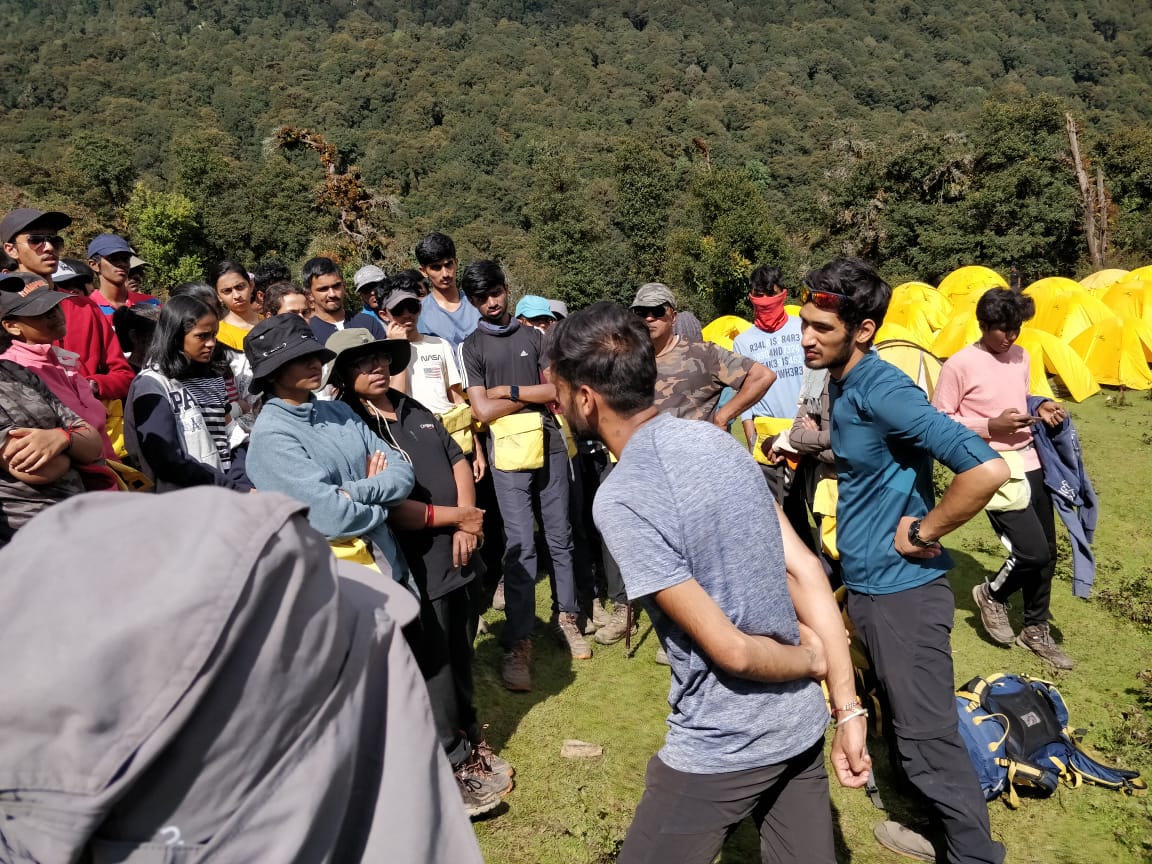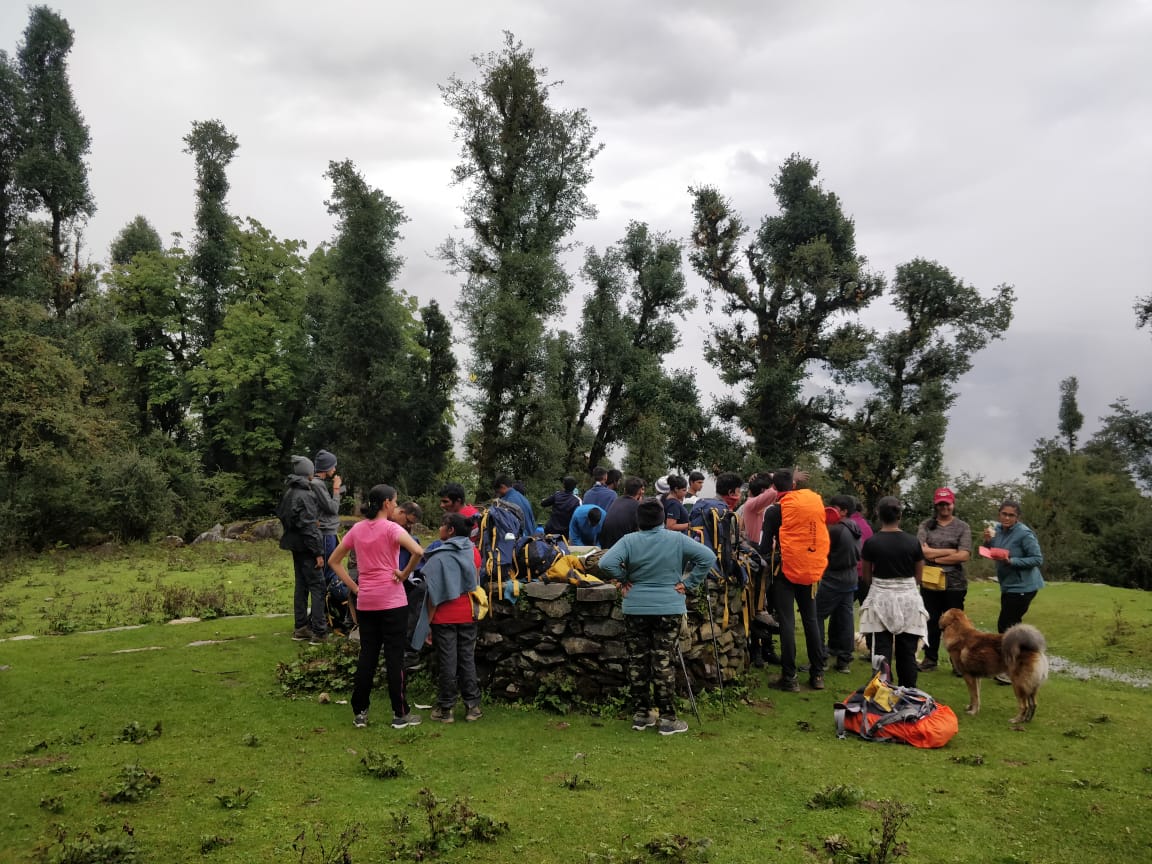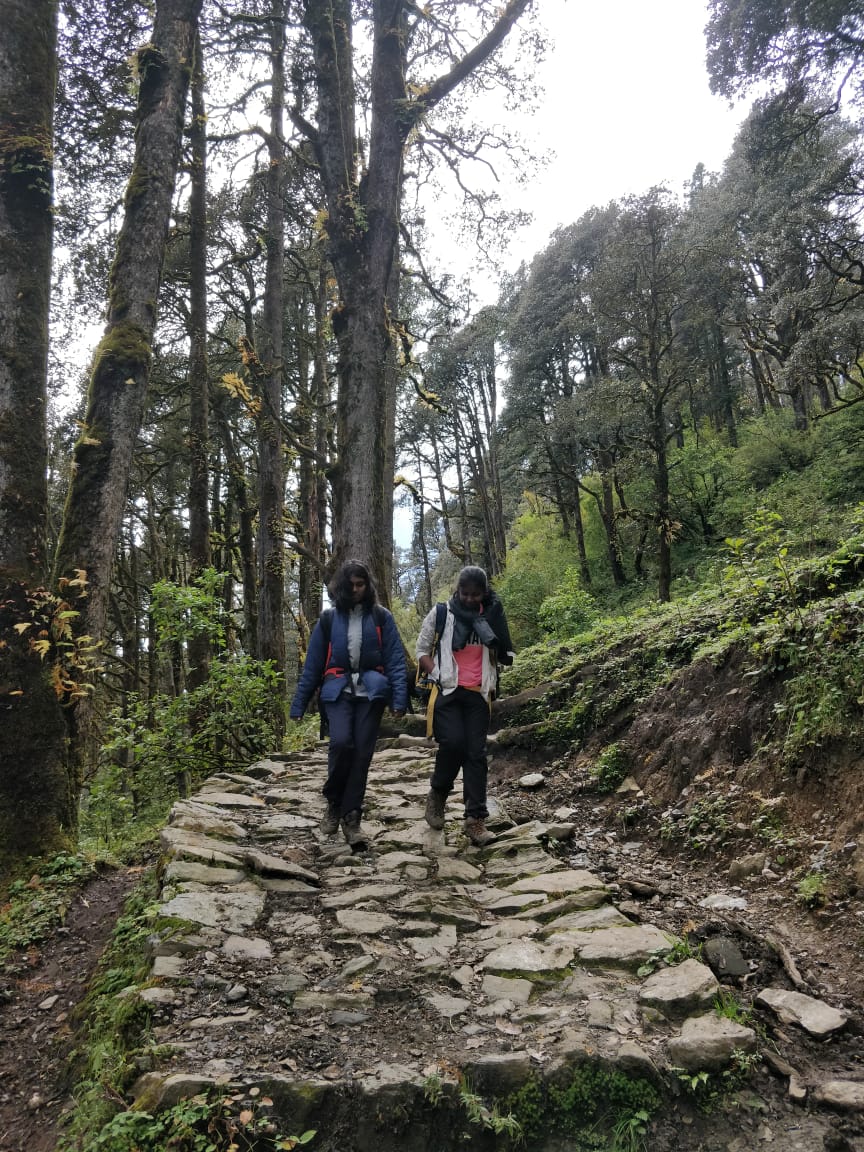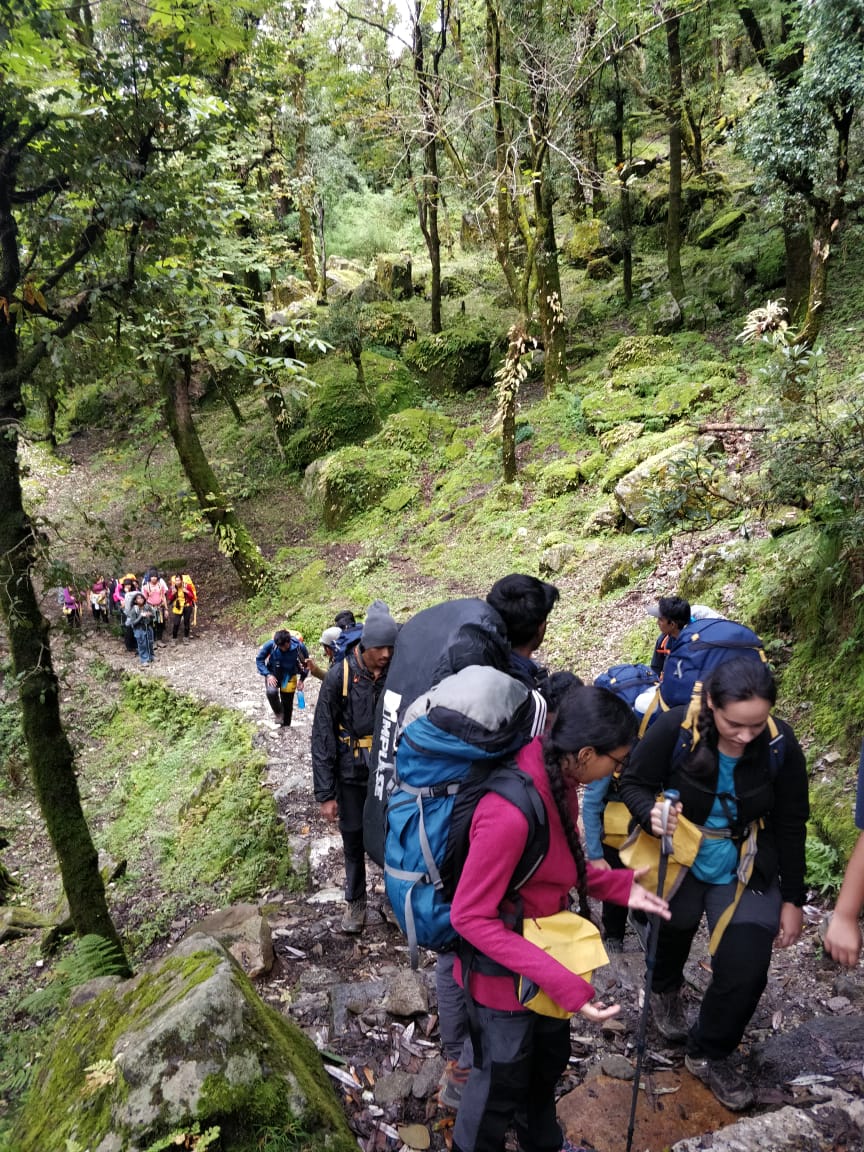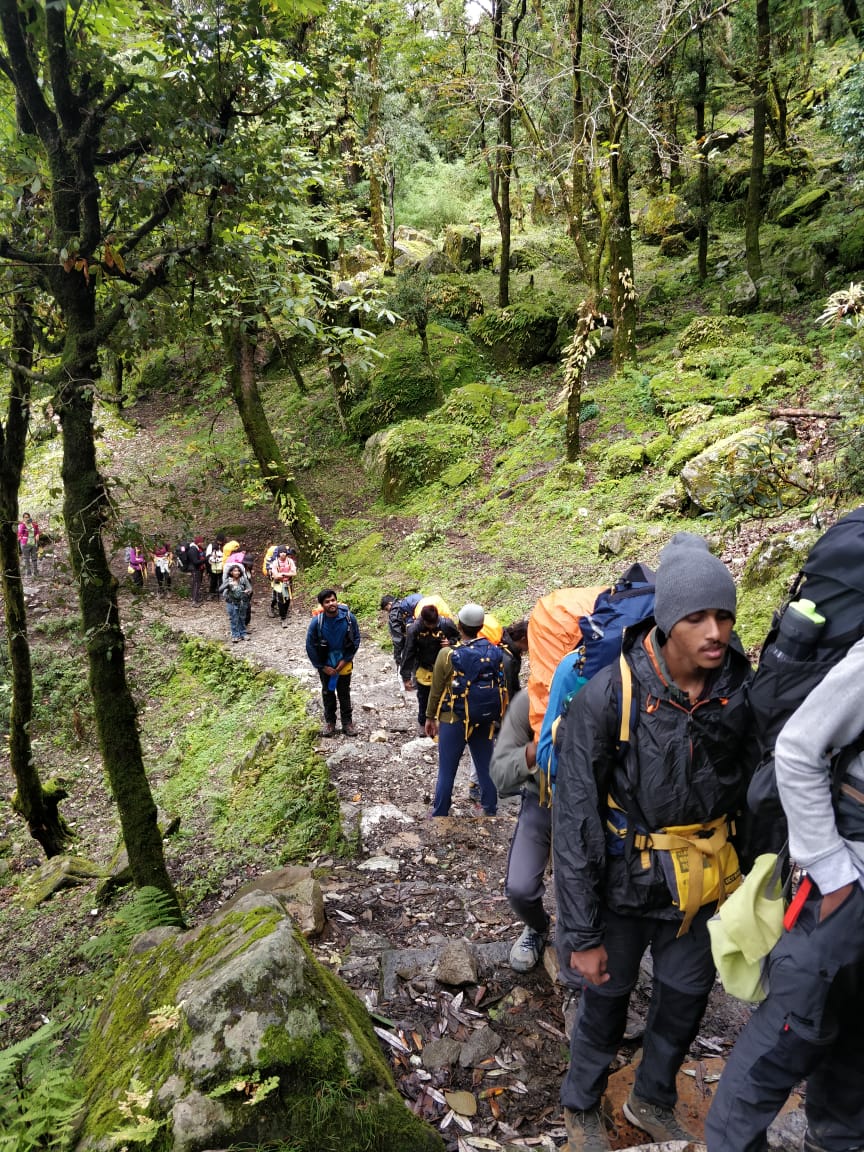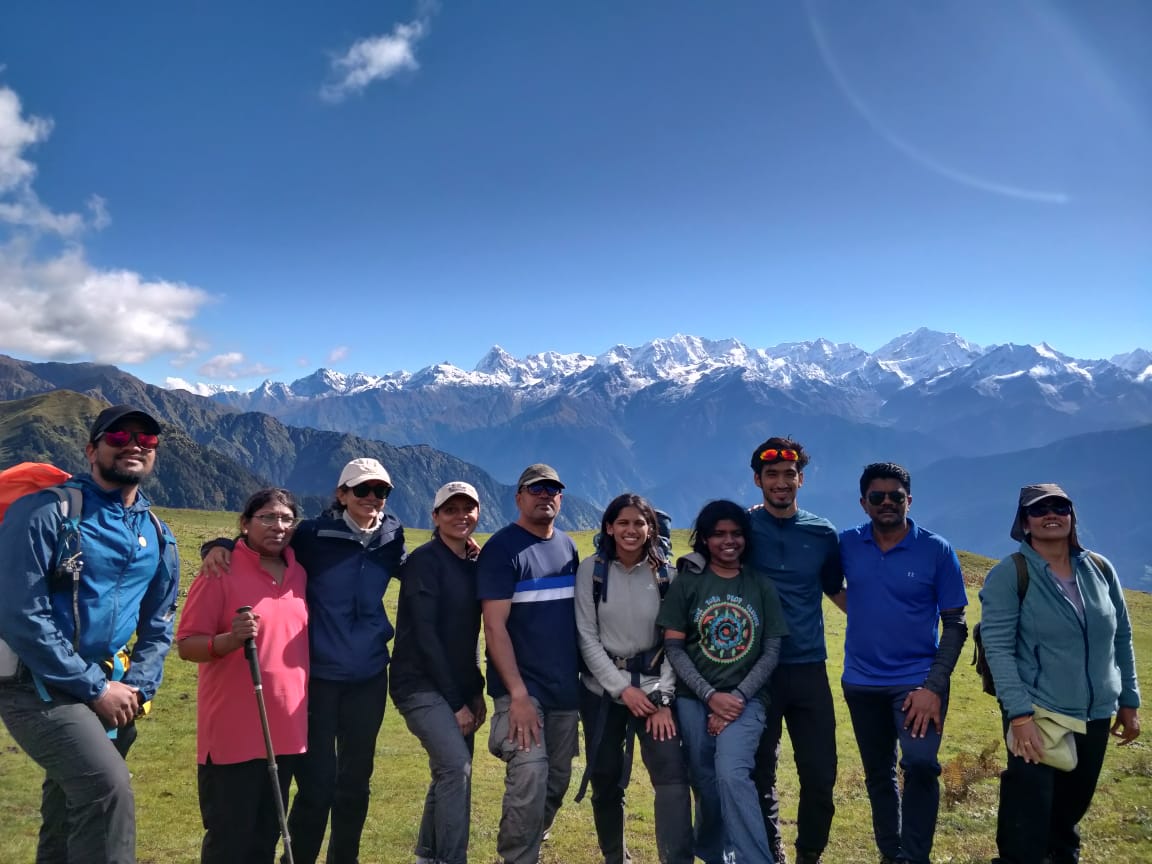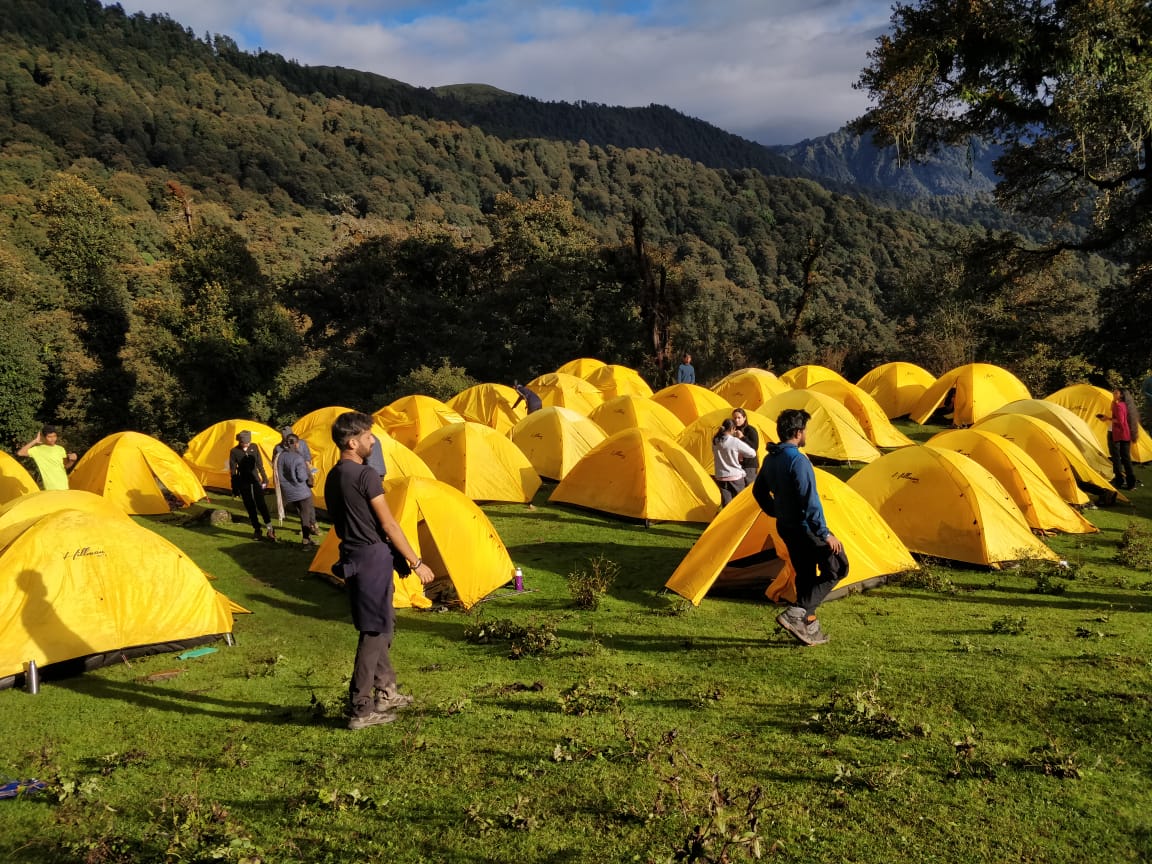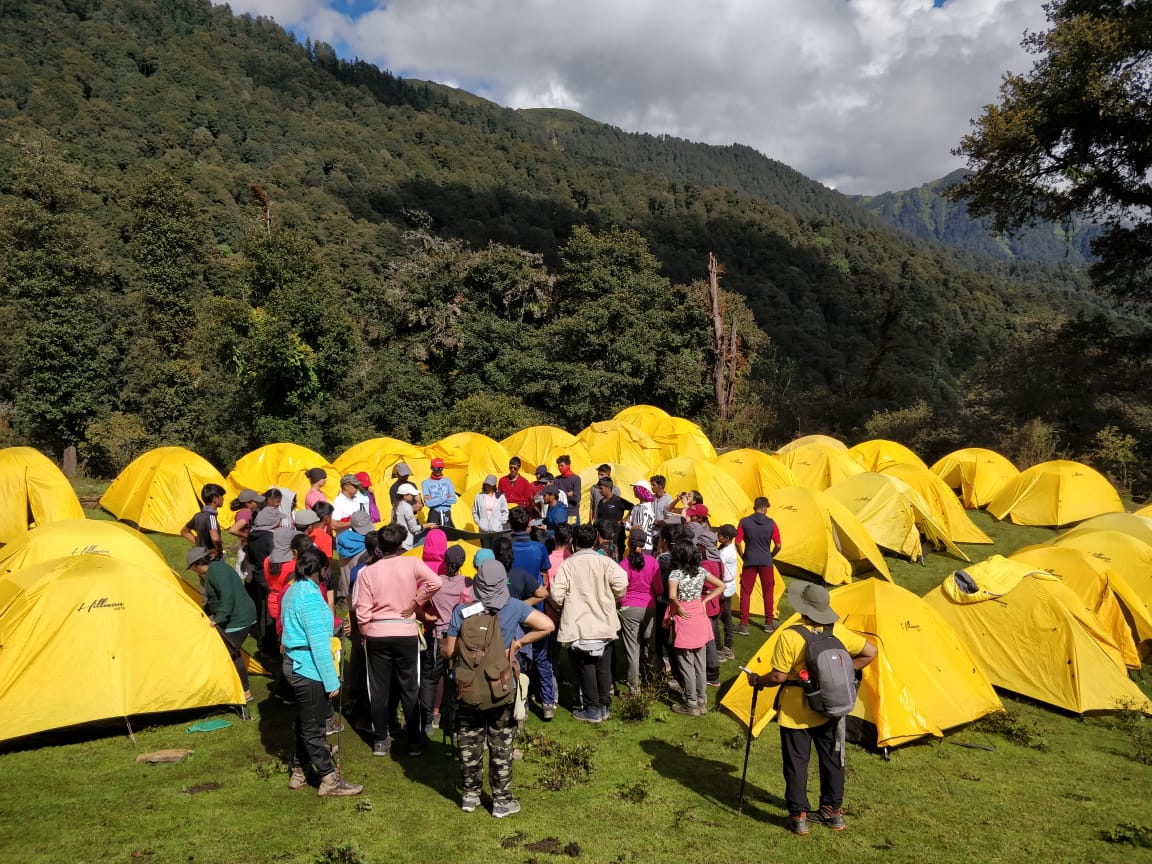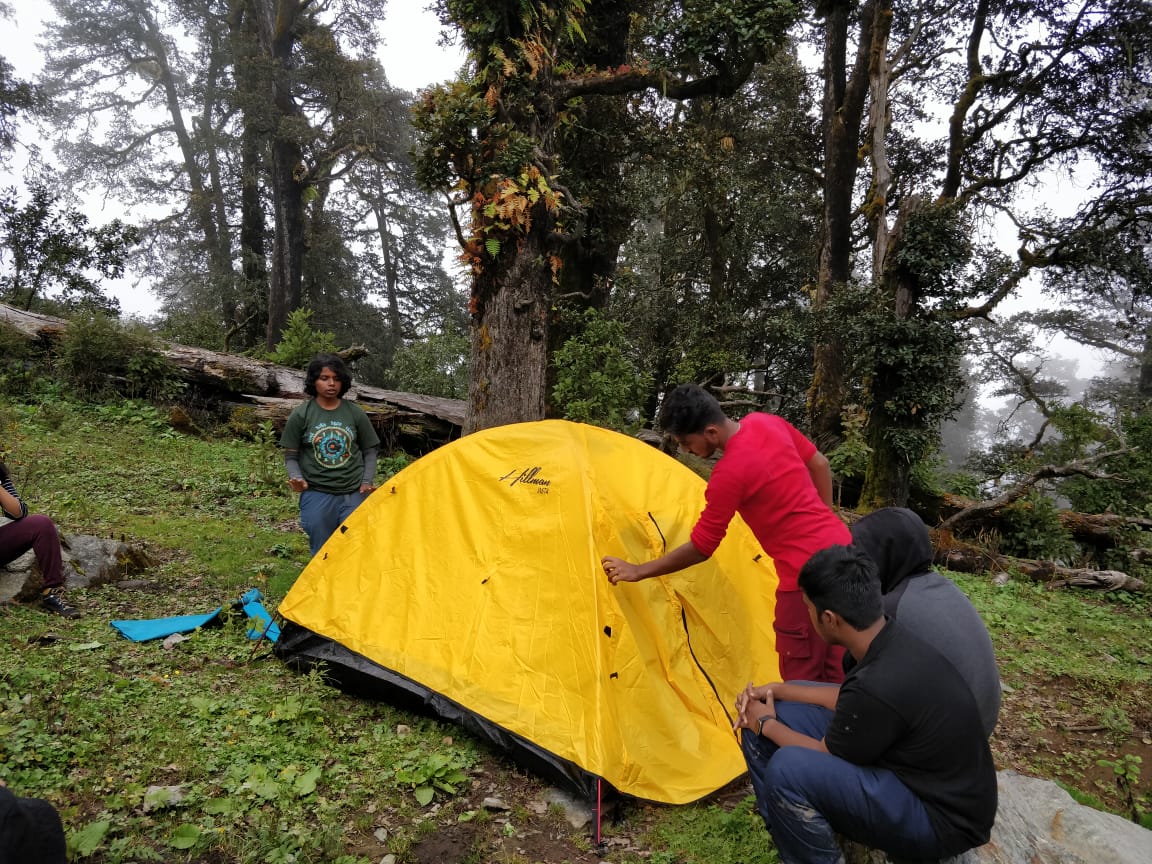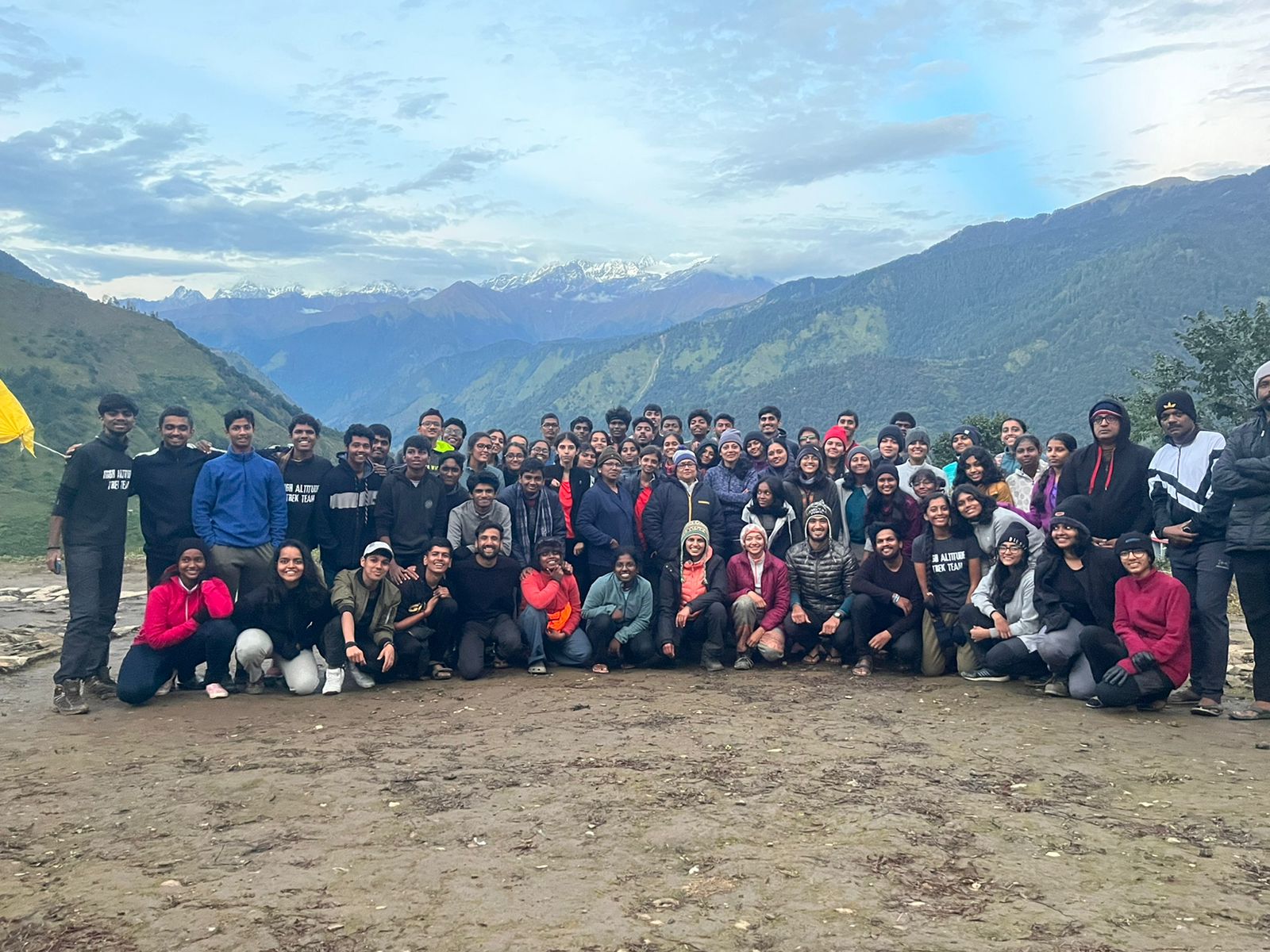 Mental Health and contemporary issues
On 30th August 2022 an awareness programme on stress management was conducted for Class X students. Dr. Srinivas Rajkumar T, MBBS, MD(AIIMS) addressed the students on "Mental Health and contemporary issues".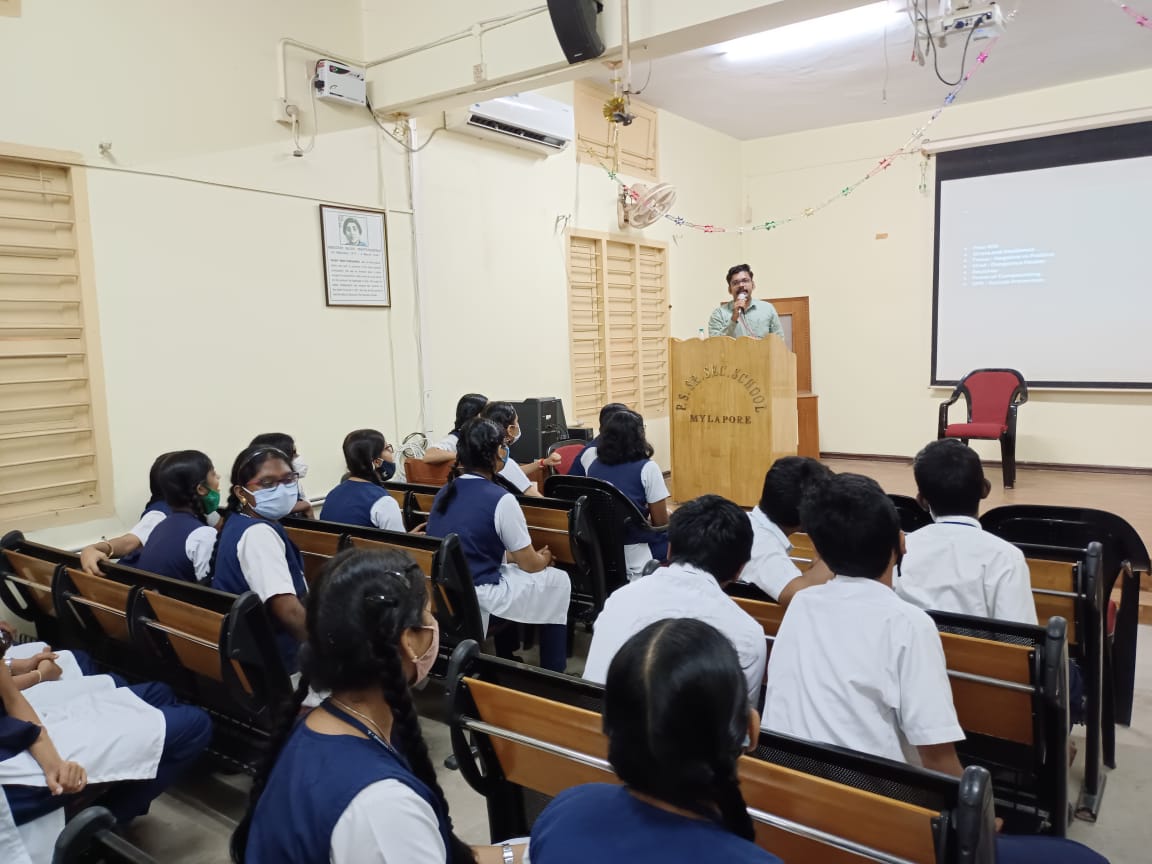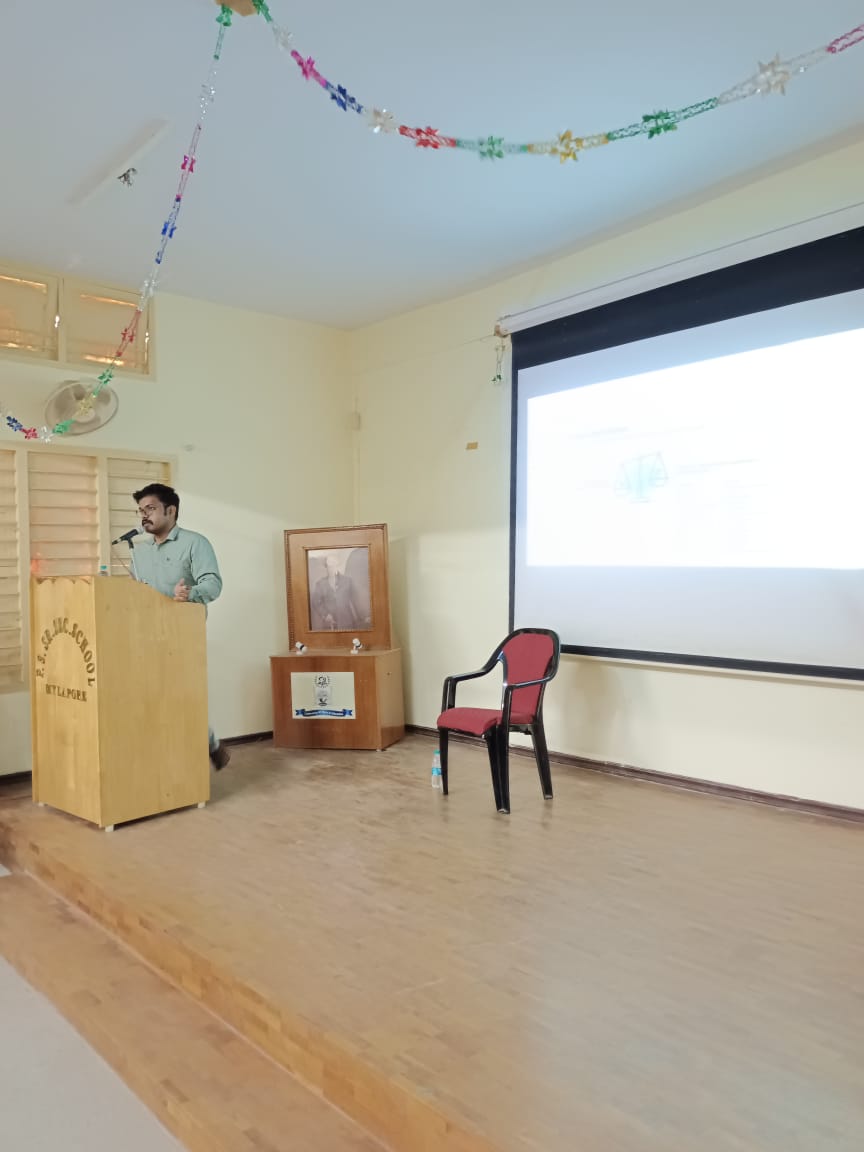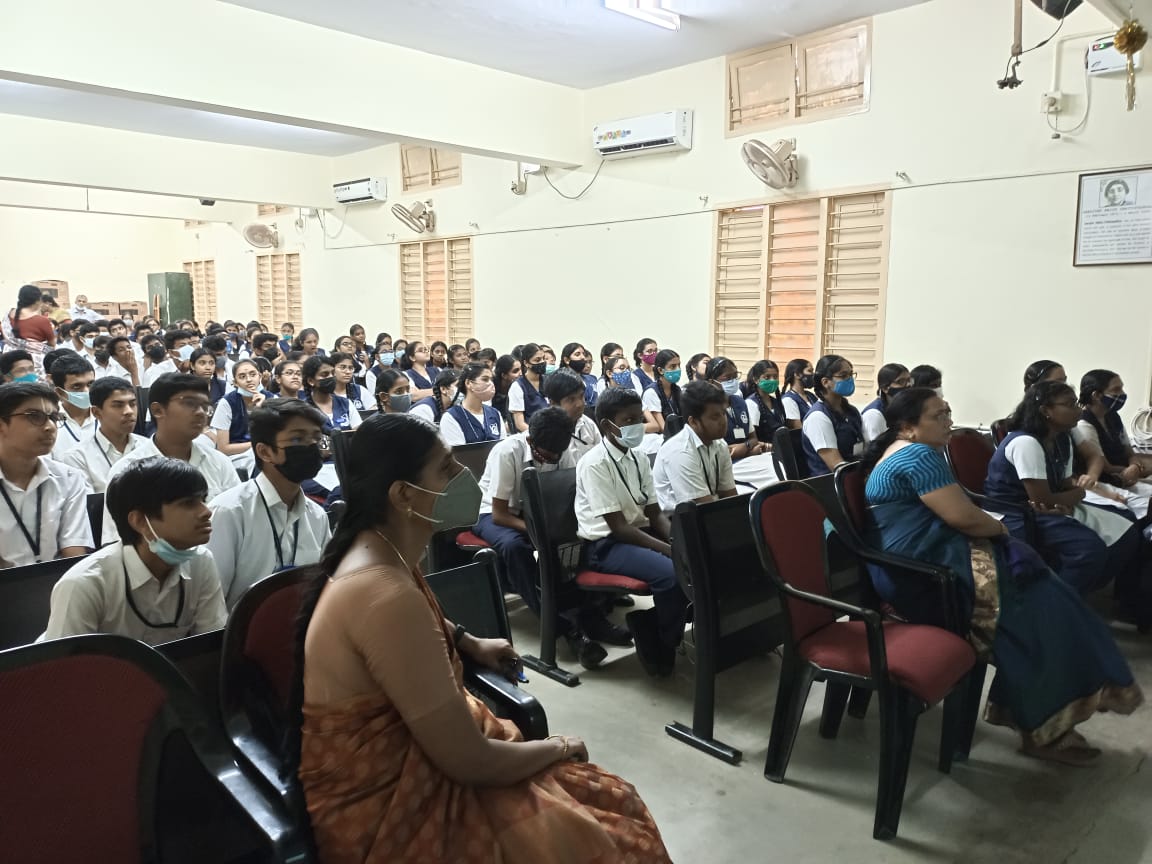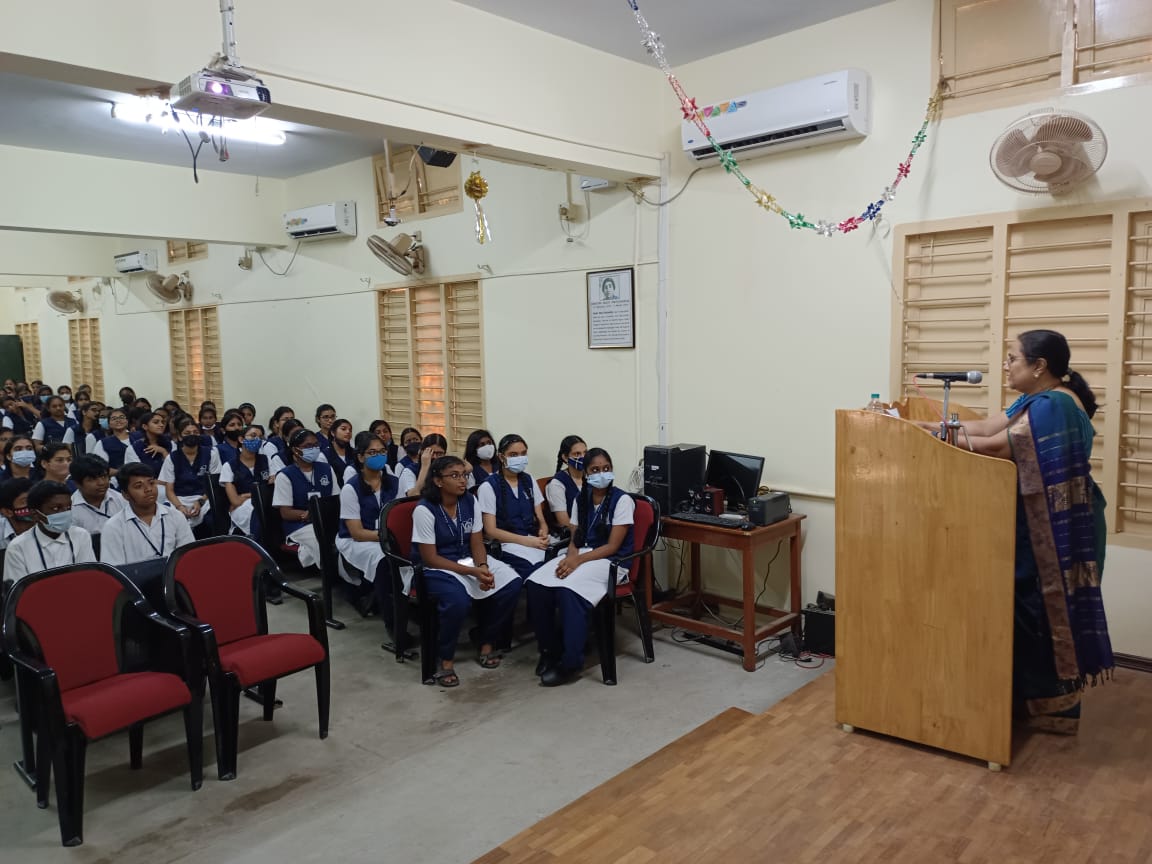 Strategies to cope up with stress
On 20th August 2022 an awareness programme on mental wellness was conducted for Class IX students. Mr. Shankar from Sneha Foundation for Mental Health addressed the students on "Strategies to cope up with stress"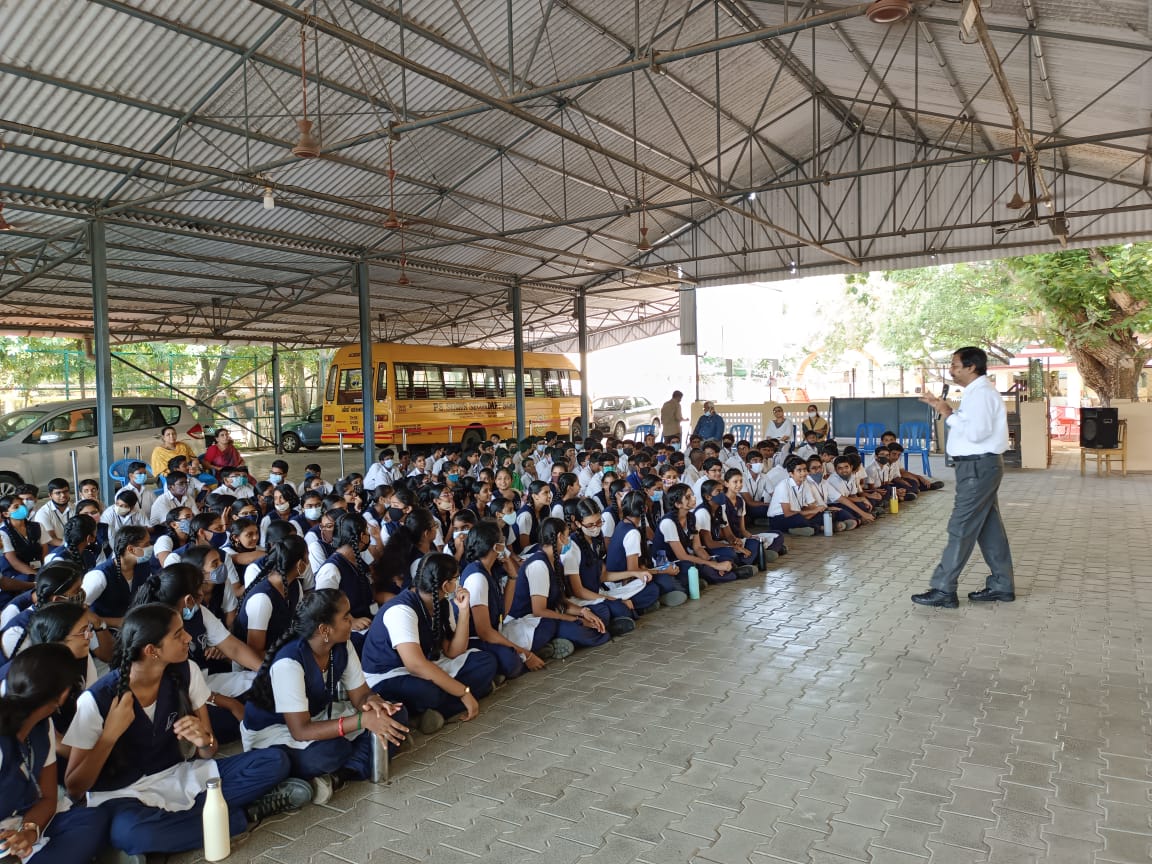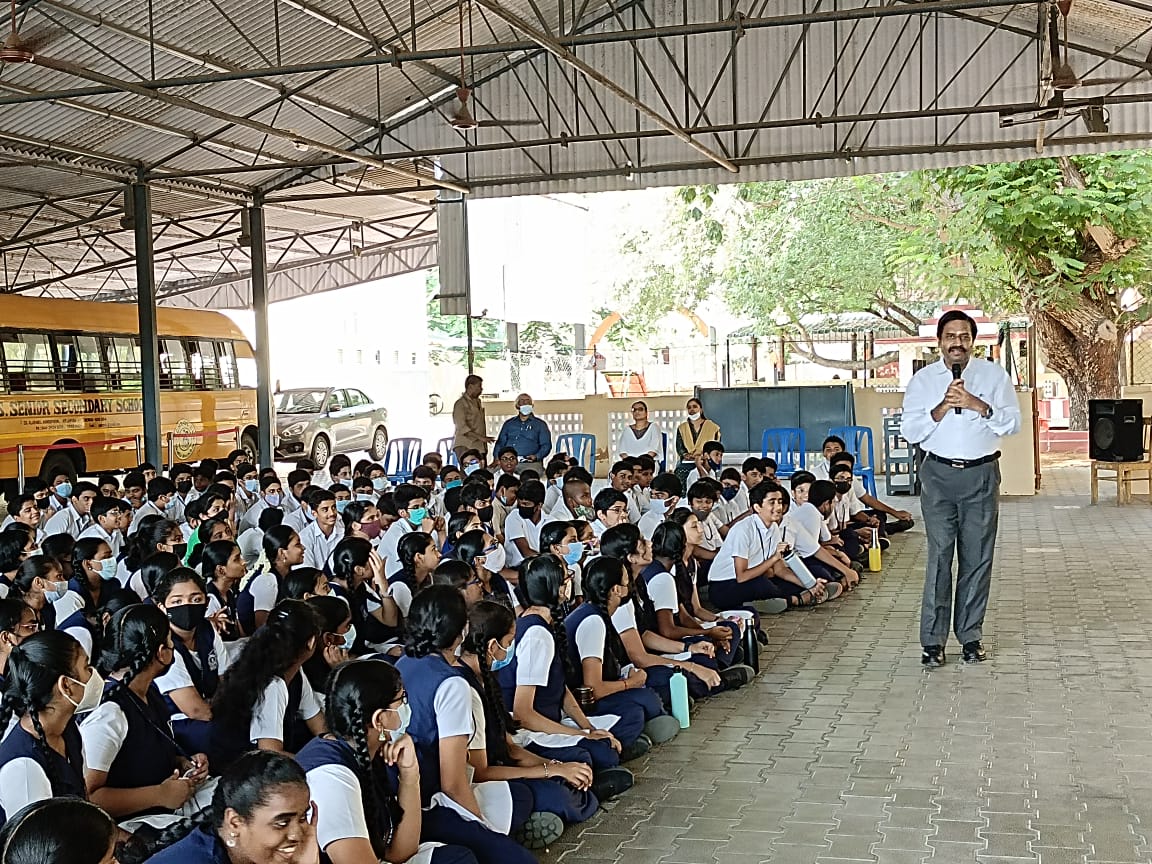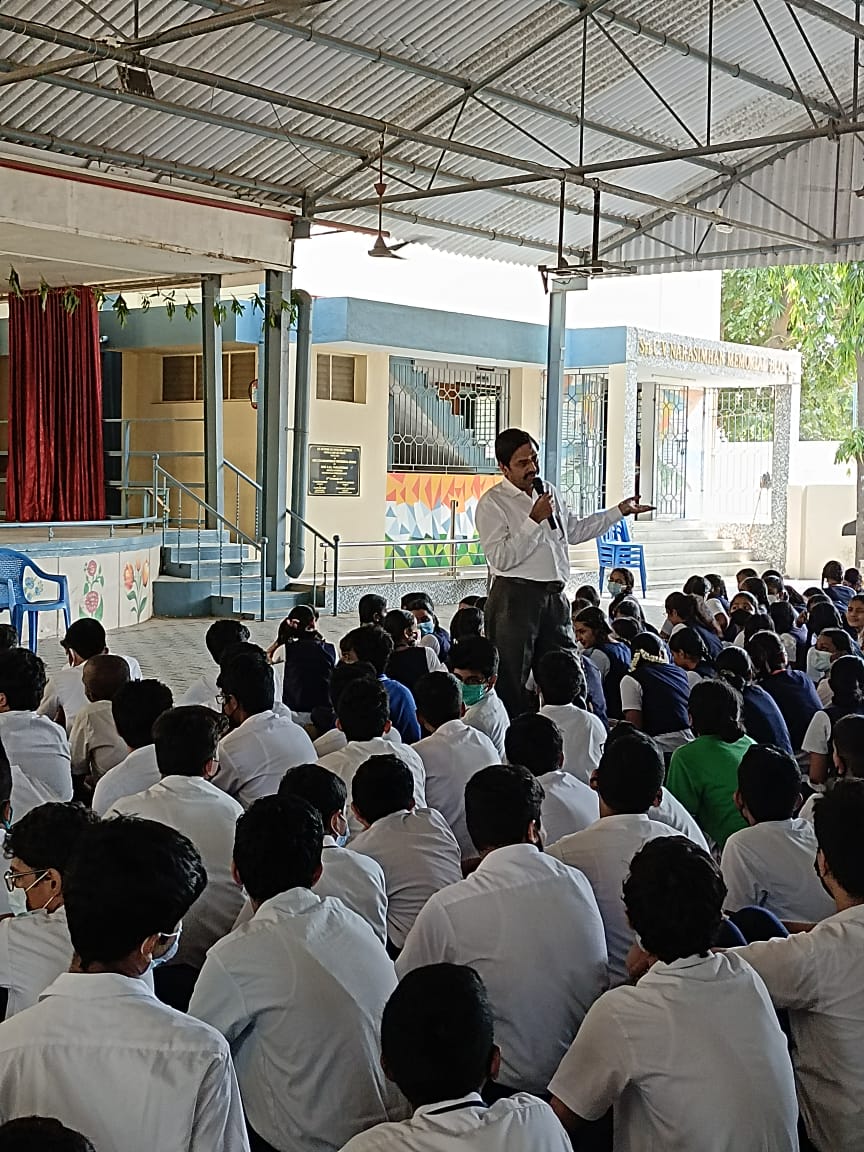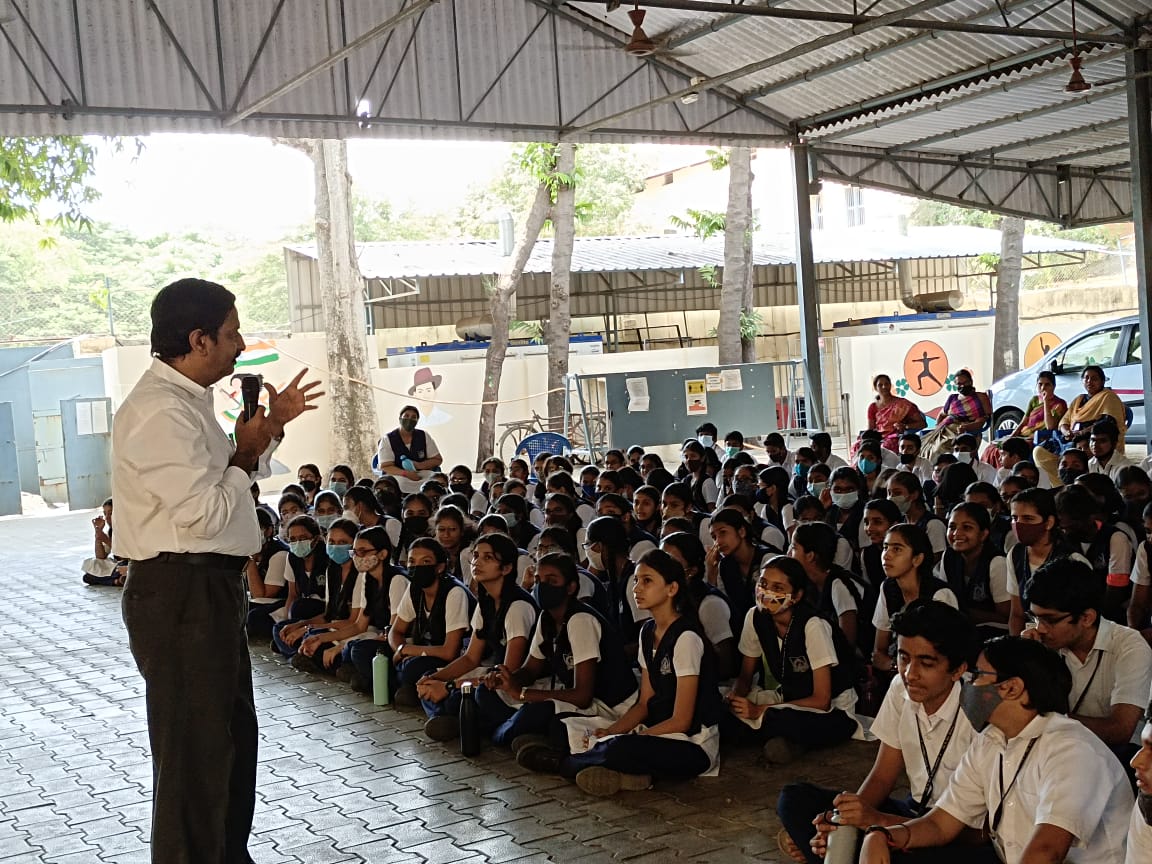 Session On Stress Management For Class 12 Students 10-11-21
Our Principal Smt Revathy Prameswaran conducted a one hour session on "Stress Management – facing exams without fear" for students of class 12 on 10 Nov 2021 in the online mode. The session focused on various factors contributing stress and stress elimination techniques. It was an interactive session and students were asked to give their opinions for a survey through the app Mentimeter. The Principal told the students that exams were only a part of the learning process and not the be all and end all of education. Various strategies were discussed using PPT and a motivational video. She also assured full co-operation and guidance from school teachers, counselor, etc in case students faced stress and fear just before their exams. The session was well attended by all the students of class 12, teachers handling them and by the school Correspondent Sri P.S. Prabhakar, the school Correspondent.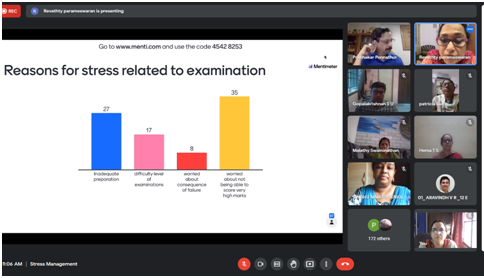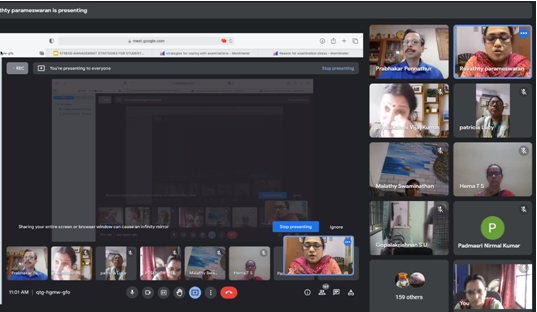 Social and Ethical Impact of Biotechnology 09-05-20
A webinar was organised for the biology section of class 12 of PS Senior Secondary School on 9th May, 2020. The webinar was on the topic 'Social and Ethical Impact of Biotechnology'.
The session was conducted by a science populiser, public speaker and independent researcher Dr. Rajendra Gupta. The webinar emphasised on the importance of Biotechnology in various aspects of science.
The session was very interesting and informative as it included topics like Genetically engineered food enzymes, mechanism of vaccinations, gene therapy for diabetes, cloning technology etc. It was very useful as we could relate to it in our everyday life scenarios. This session was a great eye opener for the students to venture and establish their career in the field of Biotechnology. From the academic point of view also, this webinar was extremely helpful as we got a better insight and understanding of Biotechnology.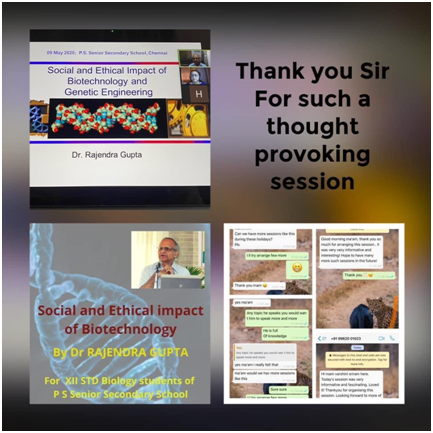 Gender Equality, Feminism And Women Empowerment 04-07-18
My story as a wo(man) is an organisation founded by Subha Nivedha, an alumnae of P.S. Senior Secondary School and a recent law graduate. MSAAW is currently organizing a 6 week workshop with the students of Class XI talking about gender equality, feminism and women empowerment.
Subha says:
Working in schools, talking to students is such an eye-opener as it is the perfect system to discuss topics scientifically, philosophically and ponder over alternate narratives. We don't have another place which can be more fitting than a school to discuss these because schools promote knowledge and knowledge is power. This might be just one hour in a week, but this could save a child from trauma and better prepare them for the real world where the challenges are more real and bigger. Newspapers inform us of the problems, but these workshops are working towards finding a solution. This is how change happens.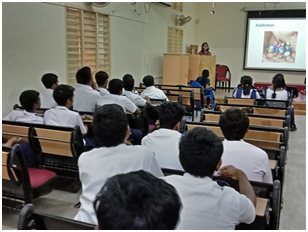 A Lecture on waste Management was conducted for students of Eco-Club 01-07-18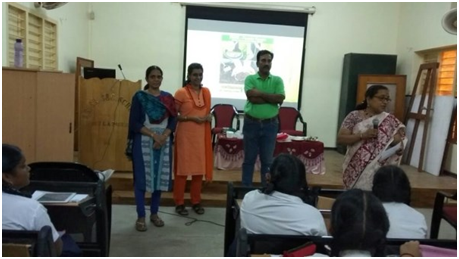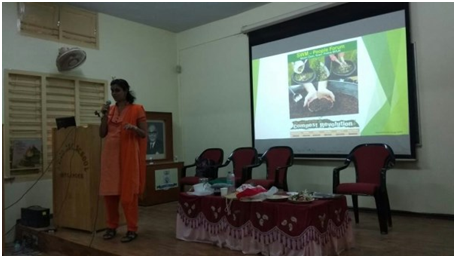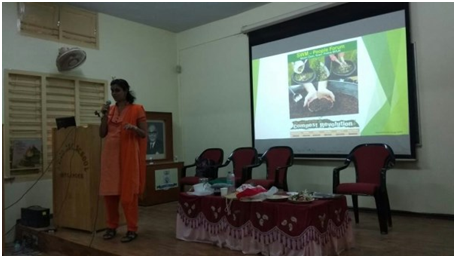 Architecture of Indian History 22-06-2018
As part of the BMW programme (Body, Mind, World) Mrs. Chitra Madhavan a renowned historian was invited to speak to the students of Class VII on 22/06/2018. She spoke to the students on the topic "Architecture of Indian History".
In her presentation, she spoke to the students, about how Indian Sculptors in the various centuries from the early 5th century to the recent centuries have excelled in the field of architecture showing relevant pictures. She related both South Indian and North Indian architecture during the period of various kingdoms such as Pandavas, Pallavas, Chalukhyas, Mughals, Badhamis and so on.
Students enjoyed the session and were highly receptive to the questions posted by her.