Progress is measured by milestones. Goals can become a ritual or a fetish, but in the right measure they can give us some much needed reference points. P. S. Senior Secondary School has had a long and illustrious history of excellence. Here are a few milestones that can act as reference points in its journey so far and for the miles to be traversed:
1905 : P. S. Educational Society was founded in 1905 by Brahmasri Pennathur Subramania Iyer, who served as a solicitor, and also the commissioner for Mylapore from 1890 to 1901. On his passing, he bequeathed his entire properties to P.S. Charities, and founded P. S. Higher Secondary School on R.K. Mutt road, in the heart of Mylapore.
1976 : P. S. Senior Secondary School (CBSE) was established as a unit of the P. S. Educational Society. Shri. C. R. Pattabiraman served as the founder president, and Shri. P. C. Sekhar as the first correspondent of the school.
1982 : First batch of class XII students to pass out of the school.
1986 : The school was granted permanent affiliation status by CBSE.
1990 : Smt. K. Alamelu, the then Principal of the school was conferred the National Award to Teachers by Government of India and presented by the President of India. This was followed by Smt. Vijayalakshmi Srivatsan (2002) and Smt. Lakshmi Srinivasan (2013) receiving the same distinction.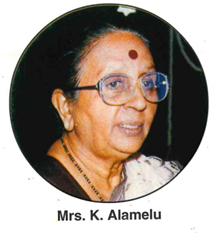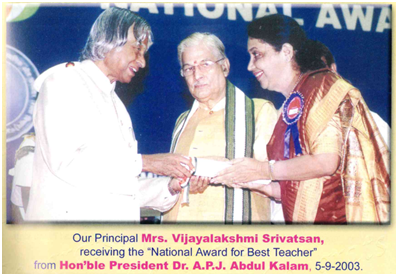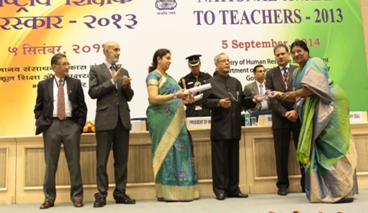 1995-96 : Sumankar Shankar became the first student from the school to represent the country in International Olympiads, winning the silver medal at the International Olympiad in Mathematics held in Toronto, Canada. Since then many students from P. S. Senior have represented the country in international Olympiads in Mathematics, Physics, Chemistry, Biology, and Informatics Practices, and have won gold, silver and bronze medals.
1996 : G. Prasanna scored All India Rank 1 in the IIT Joint Entrance Examination.
2012 : P. S. Temple Green Vidyashram, a sister concern of P S Senior Secondary School, was launched in Oragadam.
2012-2015 : Installation of smart boards in all classrooms (from I to XII) to promote technology-enabled learning.
2013: Dhruva Bhat was declared the 6th "Best ESL Speaker" at the World School Debating Council.
Dhruva Bhat declared 6th bestBest ESL Speaker WSDC 2013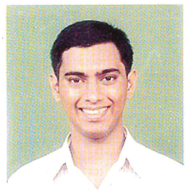 Sumankar Shankar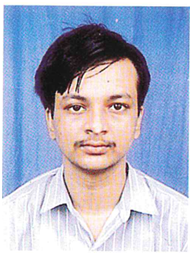 G. Prasanna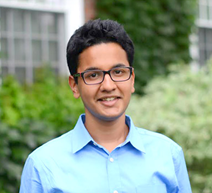 Dhruva Bhat
2012-2015 : The school was conferred the International School Award by British Council.
2015 : The Digital Library was established.
2016 : State-of-the-art studio facility was launched to share teaching and learning resources with PS Temple Green Vidyashram, Oragadam and other schools.
2016 : A well- equipped Gymnasium was initiated at the school
2017 : Installation of solar panels
2018 : New RO Plant installed to cater to the needs of safe drinking water supply for the entire school.
2019 : At the CBSE National Football (Girls U-19) tournament held from Nov. 9 to 12, 2019 at Uttar Pradesh, the team from P. S. Senior Secondary School, Mylapore lifted the winners trophy by defeating Vatsalya International School, Gujarat.
2020 : H Viswas won the first place in Kala Utsav, a national level contest organized by MHRD in the music instrumental category for the year 2019 – 2020 was felicitated and given a cash prize of Rs.25,000 by the Chief Minister of Tamil Nadu.
2020 : Spoorthi Rao won the first prize in Kala Utsav contest2020 – 2021 under Carnatic music category.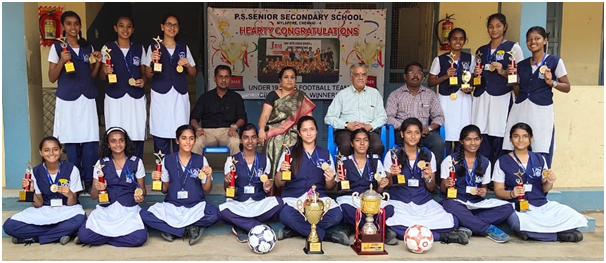 CBSE Football Champions – Our victorious team with the trophy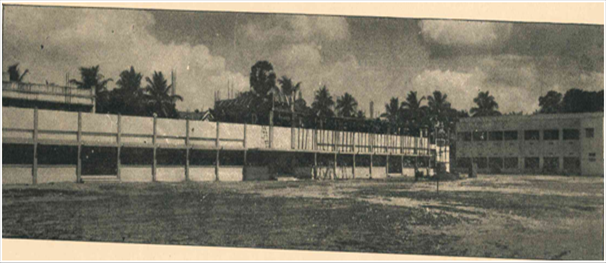 View of the Science Block of P S Senior Secondary School – first floor under construction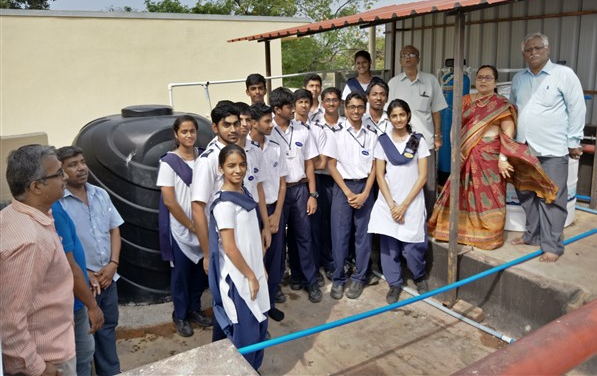 Inauguration of RO Plant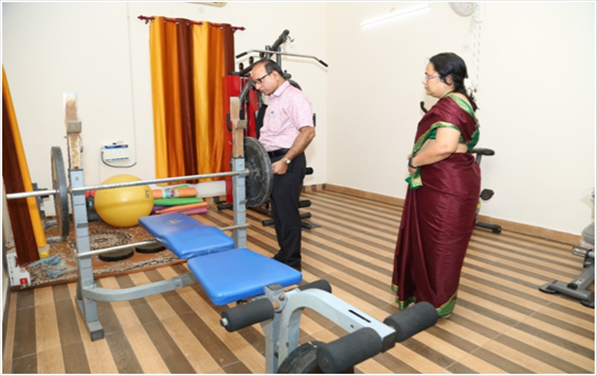 Gym being inaugurated at school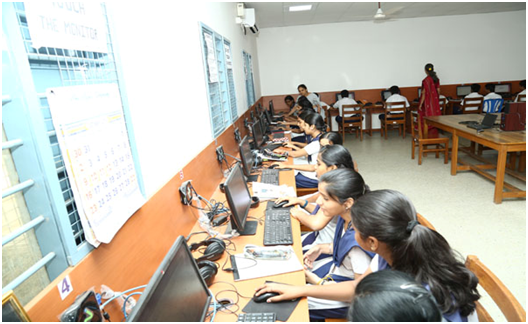 At the Digital library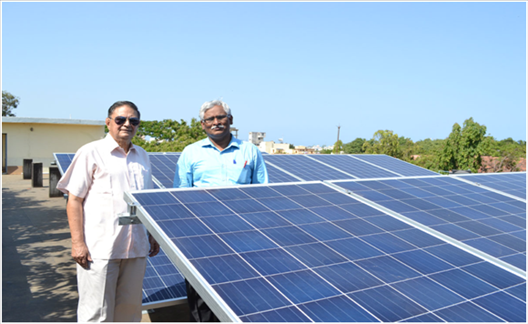 Solar panels, a step towards a greener planet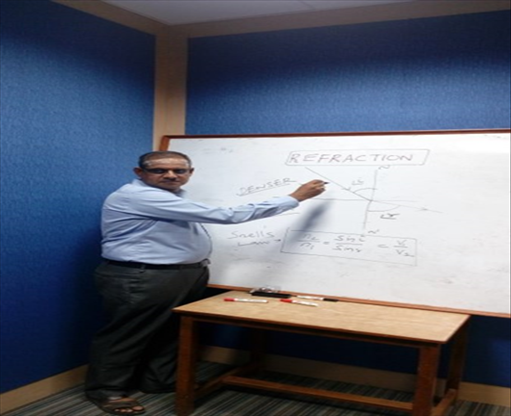 Studio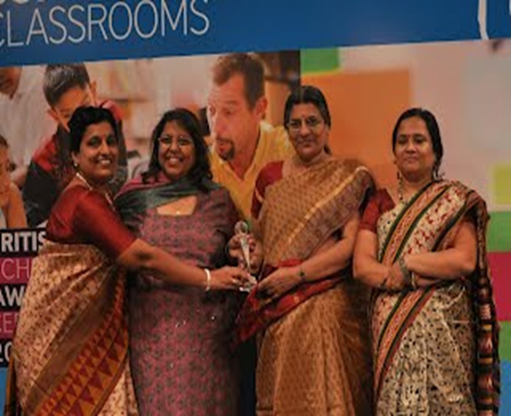 International School award conferred by British Council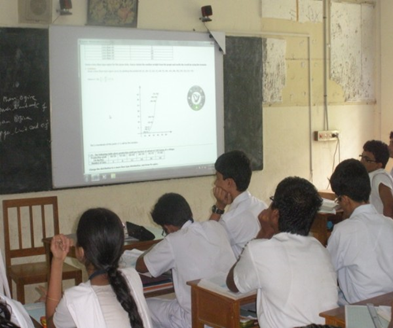 Digital classrooms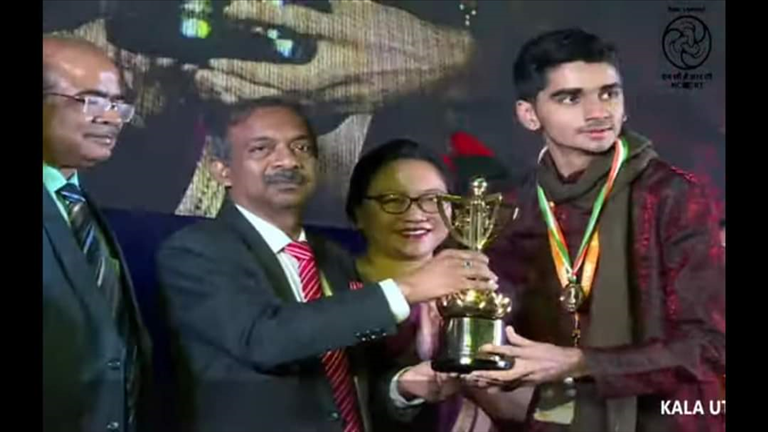 Kala Utsav - National level winner