National Youth Competition
In the National Youth Competition conducted by Ramakrishna Mission,our school students won prizes in the following categories.
Oratorical

1. K. Shrija 6C I Prize
2. J. Dhwani 9B III Prize
Drawing

Shree Heera Katare 11C I Prize
Recitation

Aradhana Suresh 8E I Prize
Samiksha 11E II Prize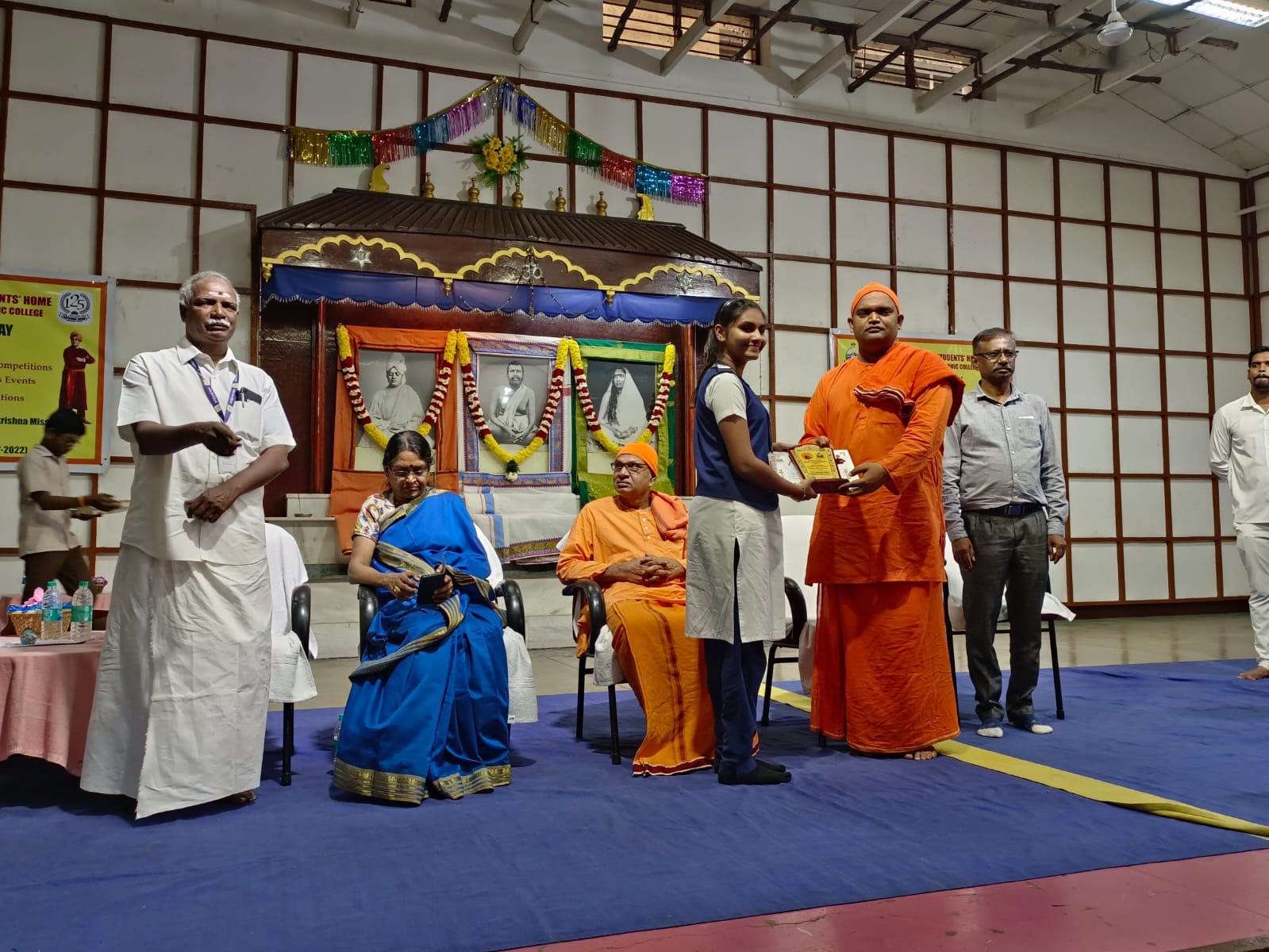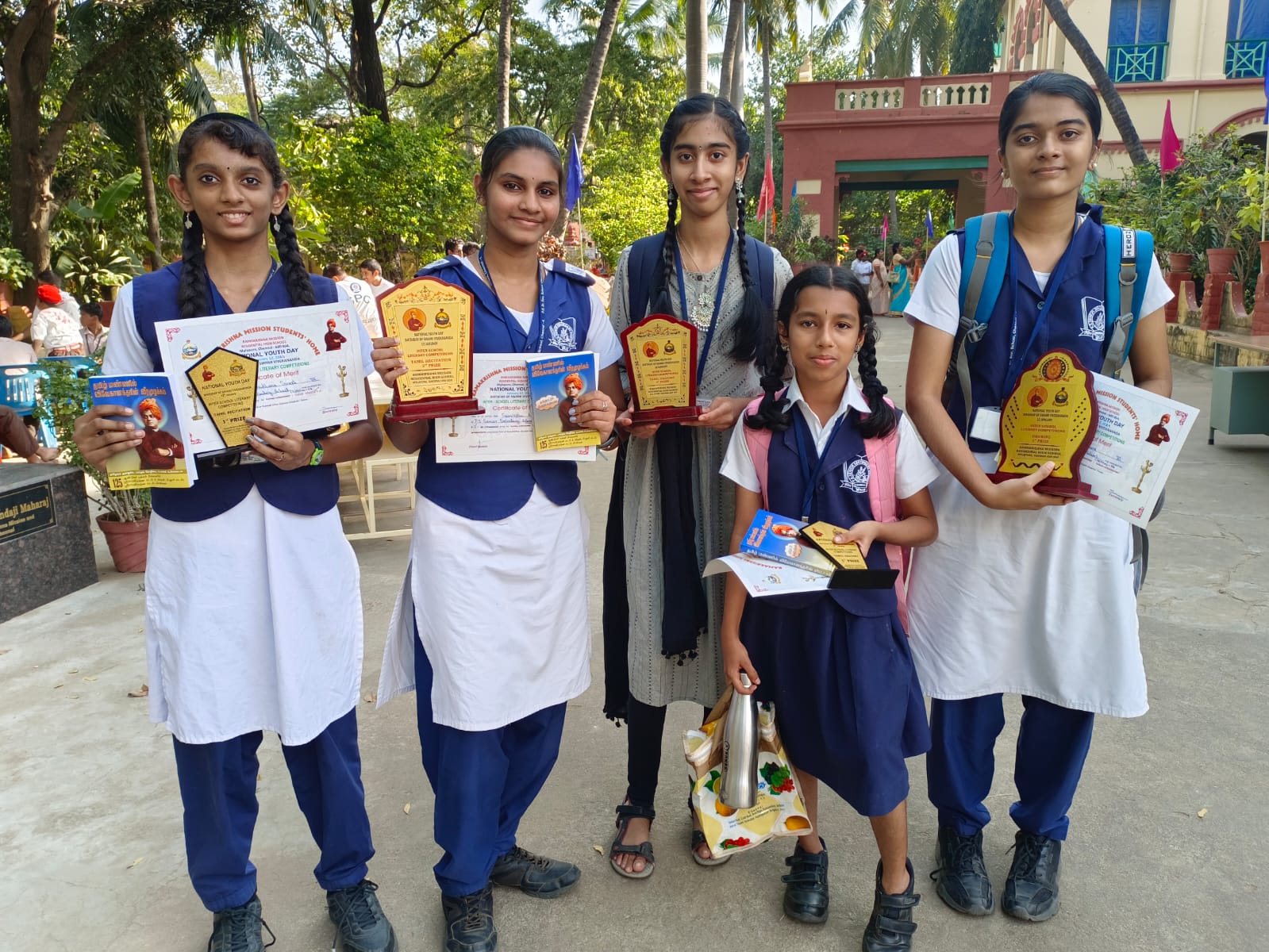 Congratulations winners of Santech 2022
In Santech 2022, an interschool technical event conducted by Sri Sankara Senior Secondary School in which many schools participated, our school students, K Vishvanathan(XII) and S R Sudharshan (XI) won the first prize in Code Arena  (coding competition). In QuizzIT, Anirudh Kumaran and Ashwin Palaniappan of Class X won the first prize. V Bharadwaj (XII) and Sudharshan Jaishankar (XI) won the third prize in DIVE (Define, Ideate, Validate and Evaluate)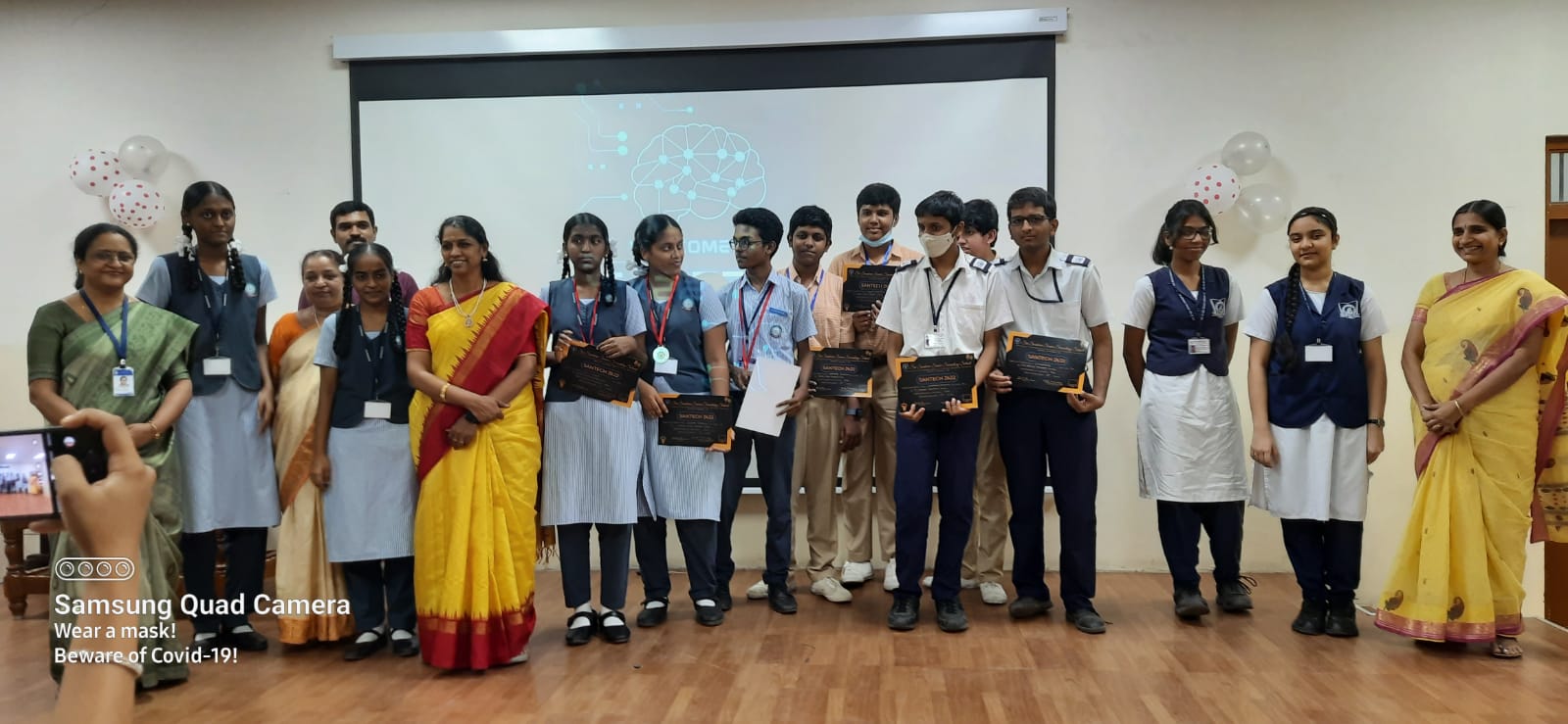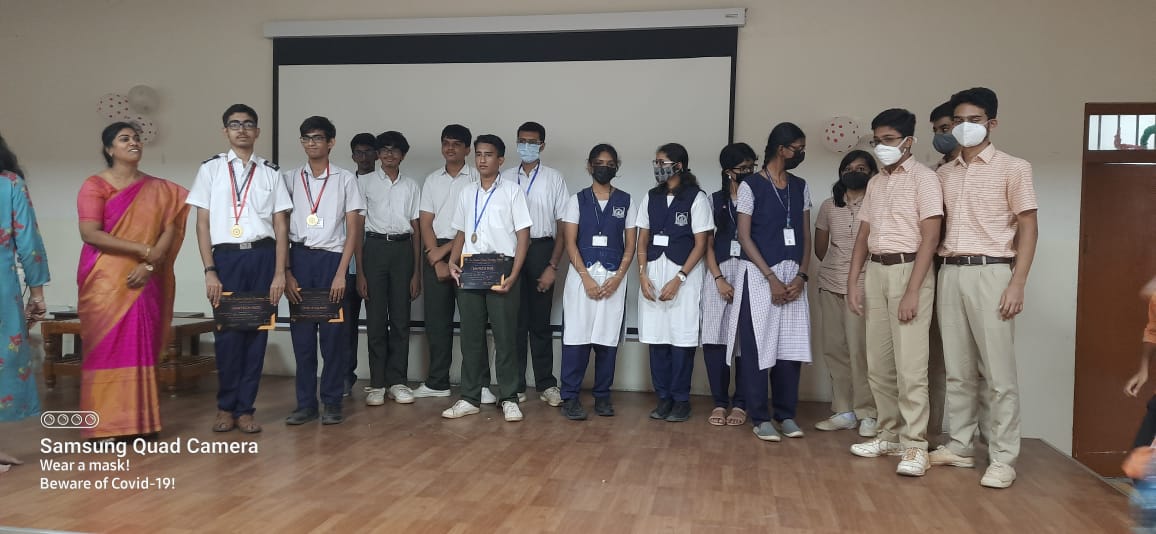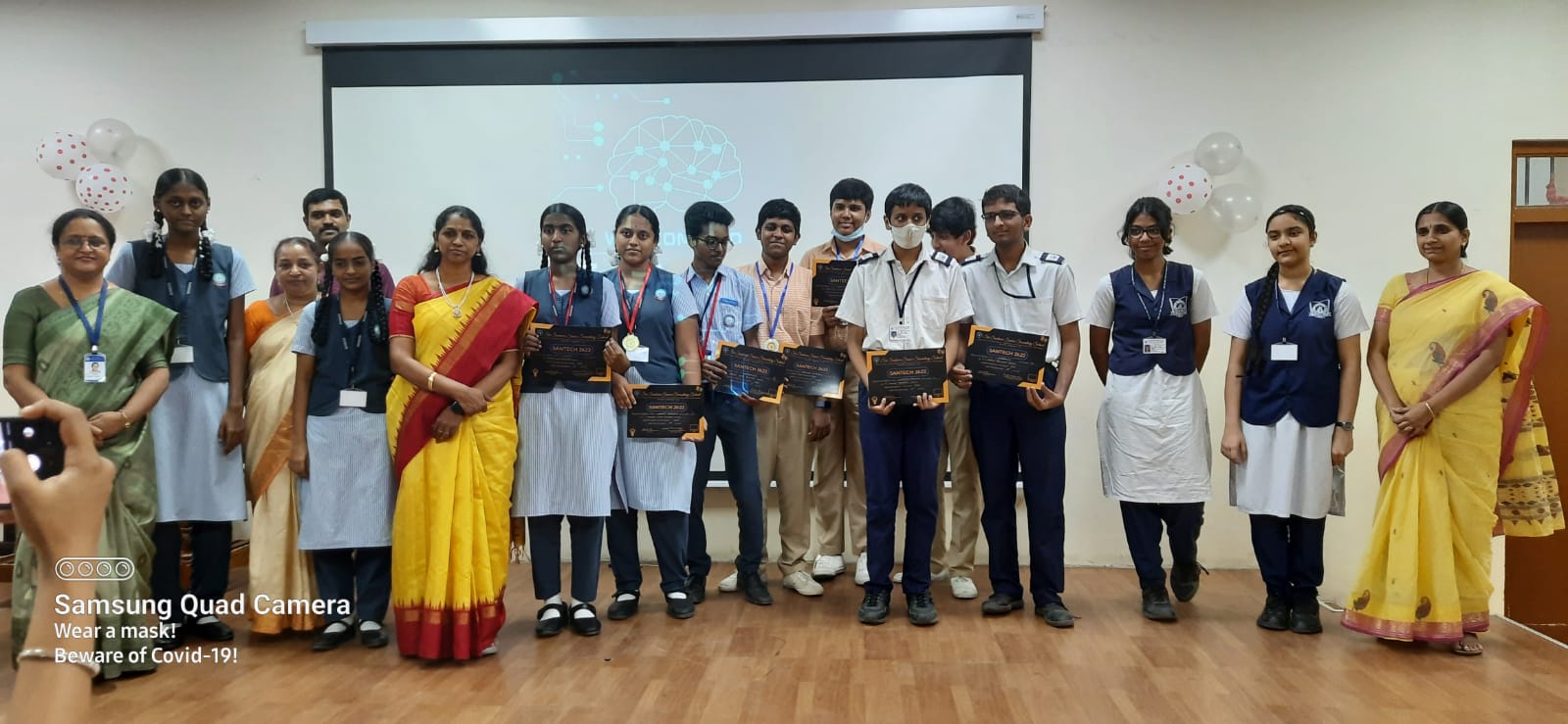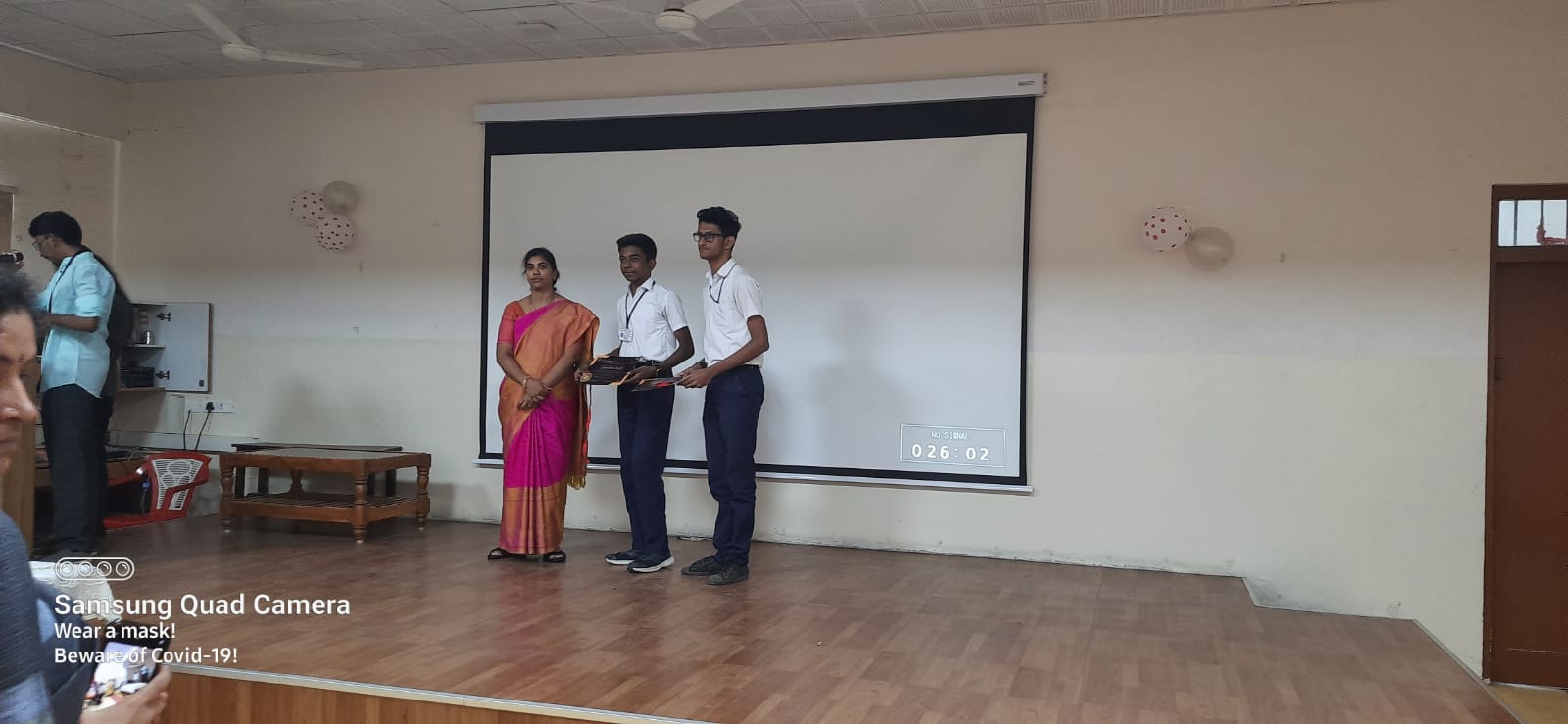 Congratulations Medha and Ishanvi !
Sardar Vallabhbhai Patel Memorial Trust in association with Bharatiya Vidya bhavan, Chennai Kendra, organised inter school oratorical competitions in various languages. Medha.K of class 10 won the first place and Isanvi V Bharadwaj of class 9 won the second place in the English oratorical competition. They received the prizes from the Hon'ble Governor of Tamil Nadu.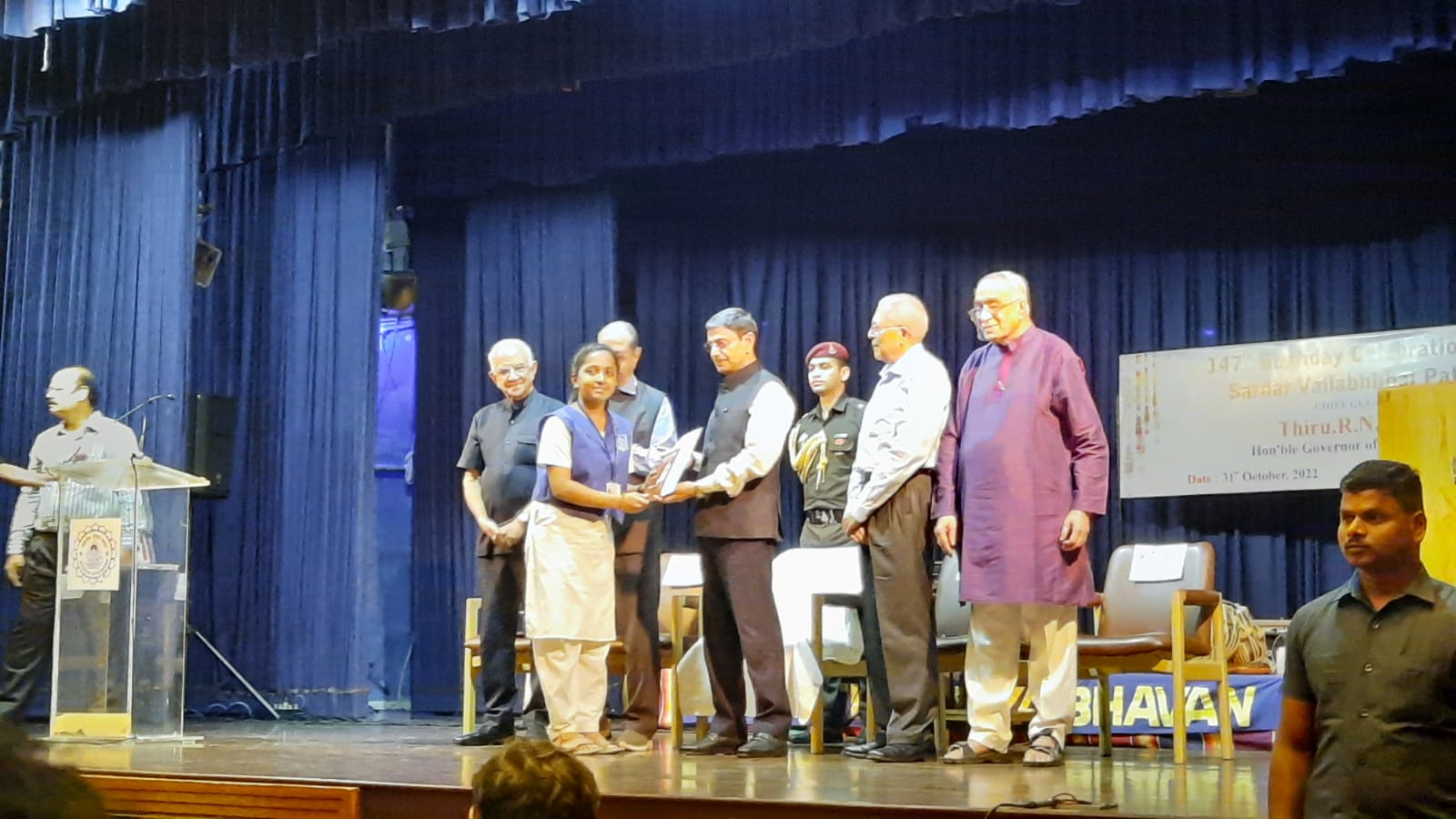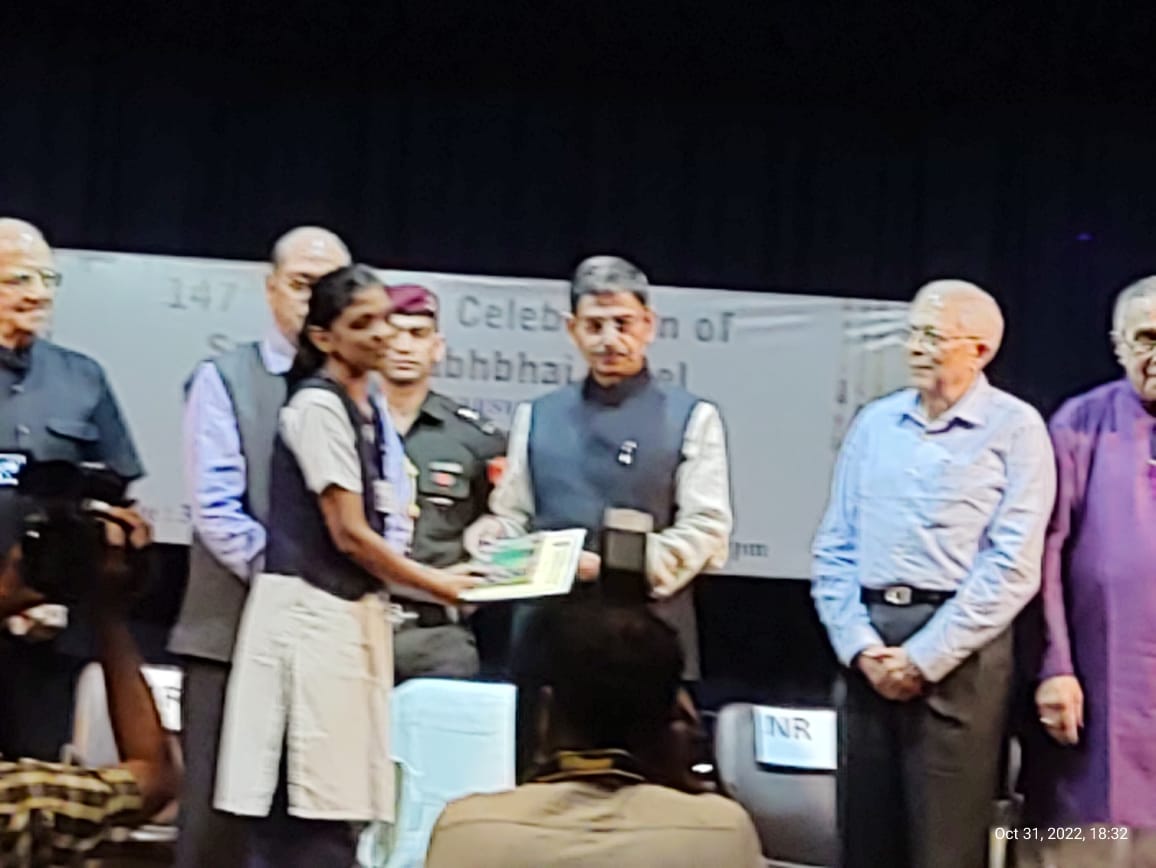 Admission To Professional Courses
Congratulations Pravin Kumar K, on winning Shri.Shanmukanandha Bharat Ratna Smt. M S Subbulalshmi fellowship in Music
K Pravin Kumar of 11 E has been awarded the Shri. Shanmukanandha Bharat Ratna Smt. M S Subbulakshmi fellowship instituted by Shri. Shanmukanandha Fine Arts and Sangeetha sabha. The fellowship includes a grant of Rs.1,00,000 for the current year.
Congratulations - Anirudh R , Nandhika M ,Shashank and Sourab Banerjee
In the Brahm Prakash Memorial Quiz organized by the department of Metallurgical and Materials Engineering, IIT Madras on 03.09.2022 , the teams comprising of Anirudh R and Nandhika M of Class XI A and Shashank and Sourab Banerjee of Class XI C got into the finals. Anirudh R and Nandhika M secured the first place and the team was awarded a cash prize of Rs.3000/- They are selected to represent Chennai at the Nationals to be held at Kalpakkam on 9th & 10th September 2022.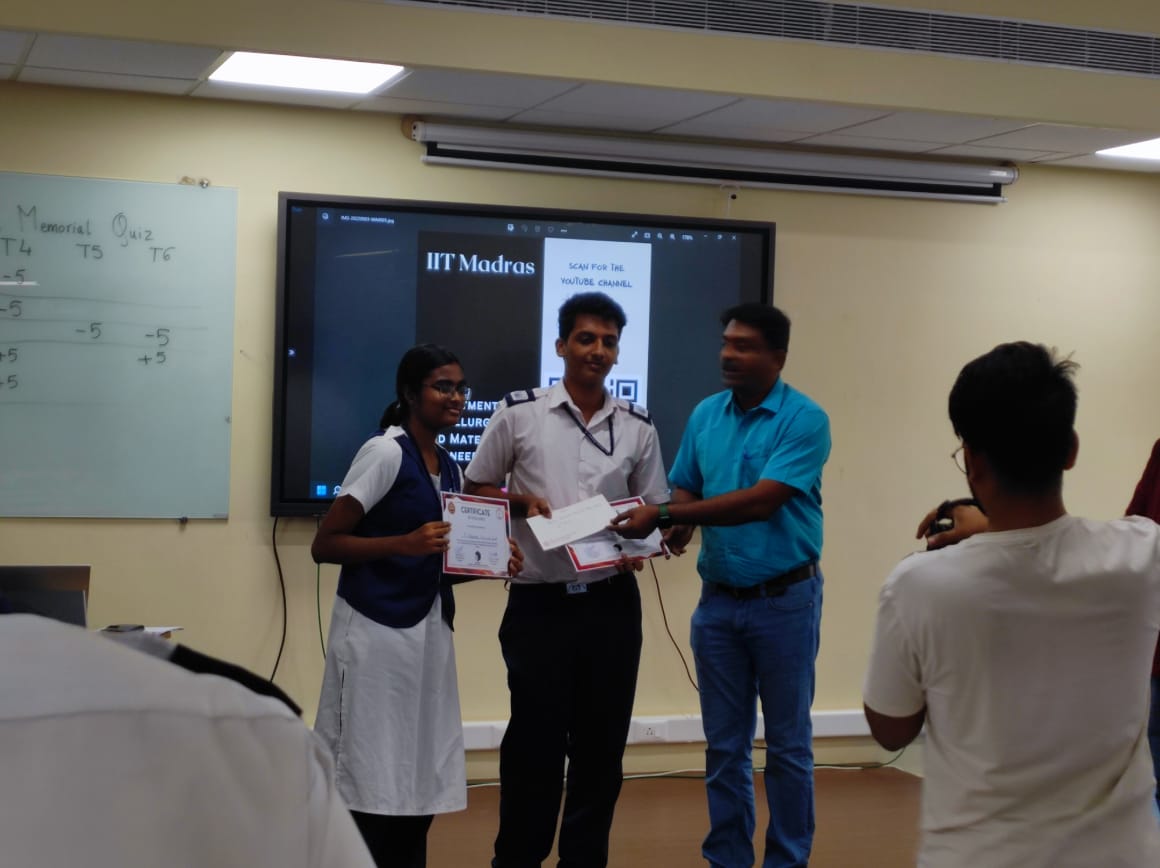 Congratulations VIJAY BHARATHRAM AMARUVI
VIJAY BHARATHRAM AMARUVI of Class 12 has secured Rank No 250 (Stream –SA) in the KVPY Fellowship Award – 2021 Examination conducted by Department of Science and Technology (Government of India).
Congratulations Shakthi Muralidharan - Winner of Times Thyagaraja Awards of 2022
Shakthi Muralidharan of Class X won the Times Thyagaraja Awards of 2022 at the Grand Finale held at Music Academy on 26/02/2022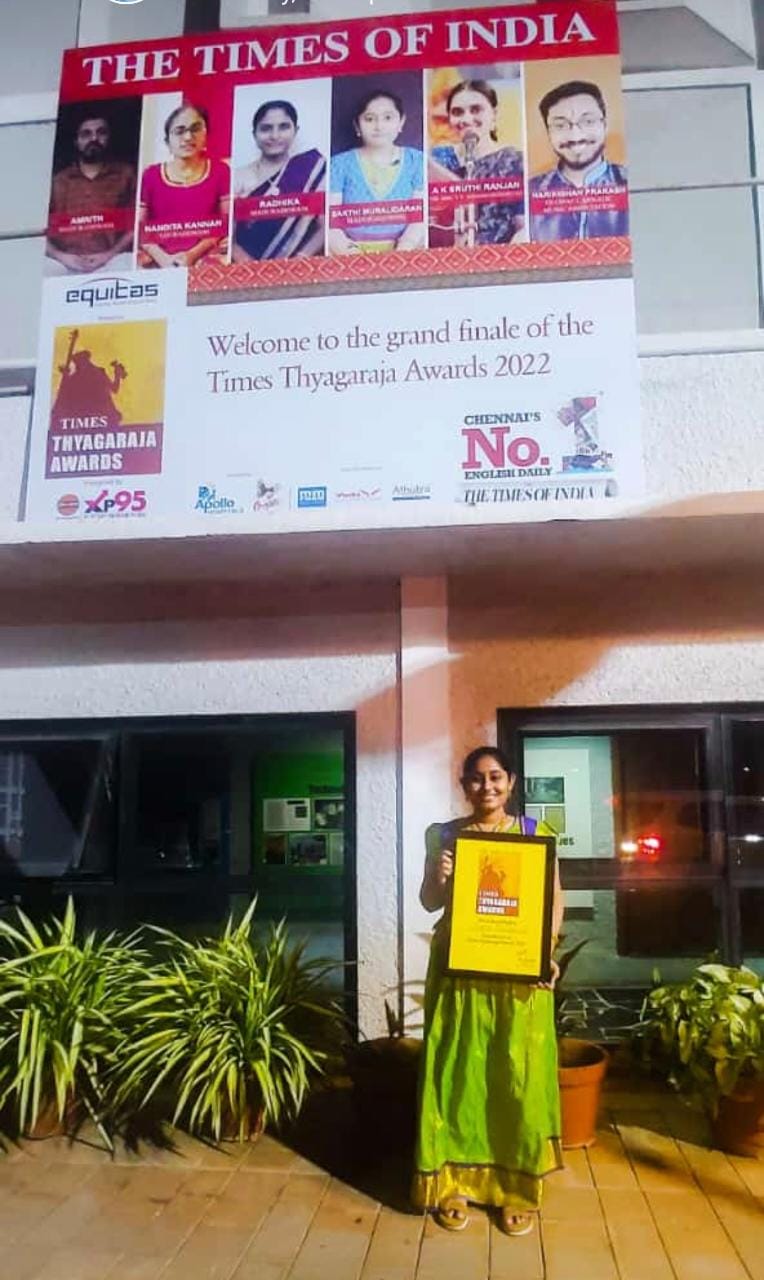 Congratulations Mukund Bharadwaj L
MUKUND BHARADWAJ L of class 12A secured 2nd place in Kala Utsav (a national level competition conducted by the Ministry of Education and NCERT,Govt. of India) in classical vocal music category representing TAMILNADU. He had earlier secured 1st place in the district level competition held at Chennai and state level competition held at salem and qualified to represent the state in the national level.
Kala Utsav is an initiative of the Ministry of Education (MoE) under Rashtriya Madhyamik Shiksha Abhiyan, to promote arts in education by nurthring and showcasing the artistic talent of school students at the secondary stage in the country.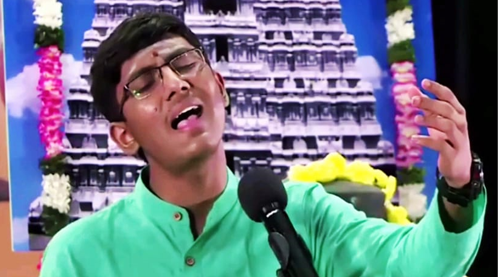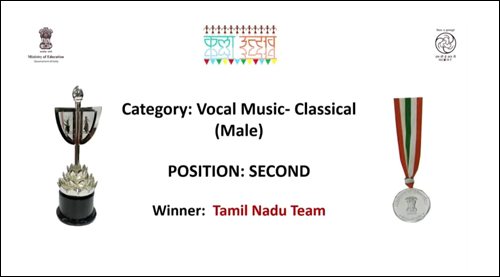 Congratulations Hansini
Hansini M of Class 7D has won the title in Under 13 category in World Table Tennis Muscat Youth Contender Tournament and runner up in under 15 category. She received the trophy from Highness Sayyid Fatik bin Fahar al-Said, Prince of sultan of Oman
Congratulations Advaith and Srishti
R.S. Adhvaith of Class XI D and R.S. Srishti of Class IX C were selected to perform instrumental music (Flute and Violin) at Parliamentary House on 18.09.2021 at 4.10 p.m. during the 100th Death Anniversary of  Mahakavi Subramania Bharath