Teja Venkatesa Perumal
Teja Venkatesa Perumal, an alumna of the batch of 2017, has been making the school proud by winning many prestigious research fellowship awards like Charpak Research Fellowship from the Government of France, MITACS Graduate Research Fellowship from the Canadian Government and the distinguished Commonwealth Scholarship to pursue M.Phil in Chemistry in University of Cambridge. She graduated from NITT and won the S. H. Ibrahim Memorial Award for the Best Outgoing Student from NITT in 2021. It is notable to mention that Teja was the best outgoing student of 2017 at school and has been winner of best student award for eight consecutive years. She has been an exceptional performer and pursued research internships at 4 different labs during her B.Tech from NITT. Her research at the Indian Institute of Technology, Madras culminated in the establishment of her own clean-tech startup in 2019. This venture achieved recognition at the UK-India Social Innovation Challenge 2019 and was incubated at the Centre for Entrepreneurship Development and Incubation. She has been a research intern at the French National Centre for Scientific Research and Swiss Federal Institute of Technology, Lausanne. She assumed the role of a Graduate Research Assistant at the University of Wisconsin-Madison before commencing her PhD studies at Caltech. Currently at Caltech, Teja focuses on pioneering sustainable catalytic processes for the production of valuable fuels and chemicals.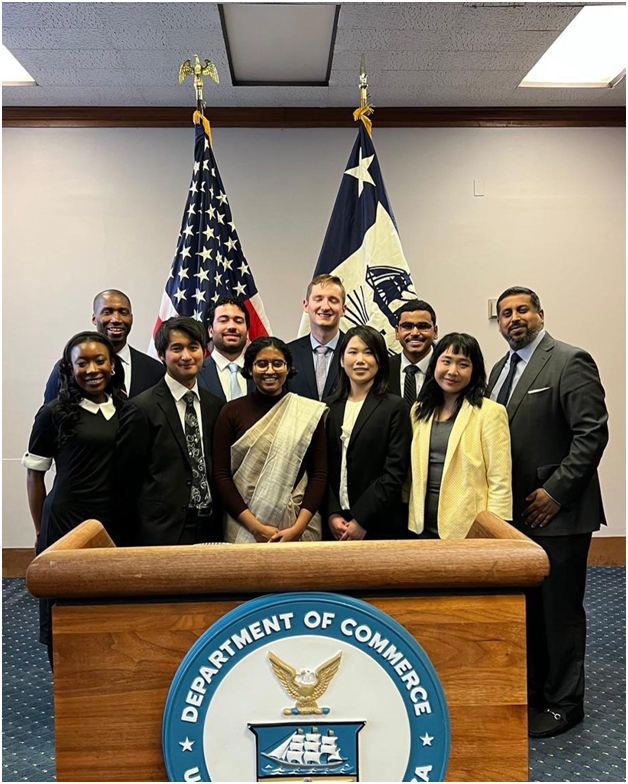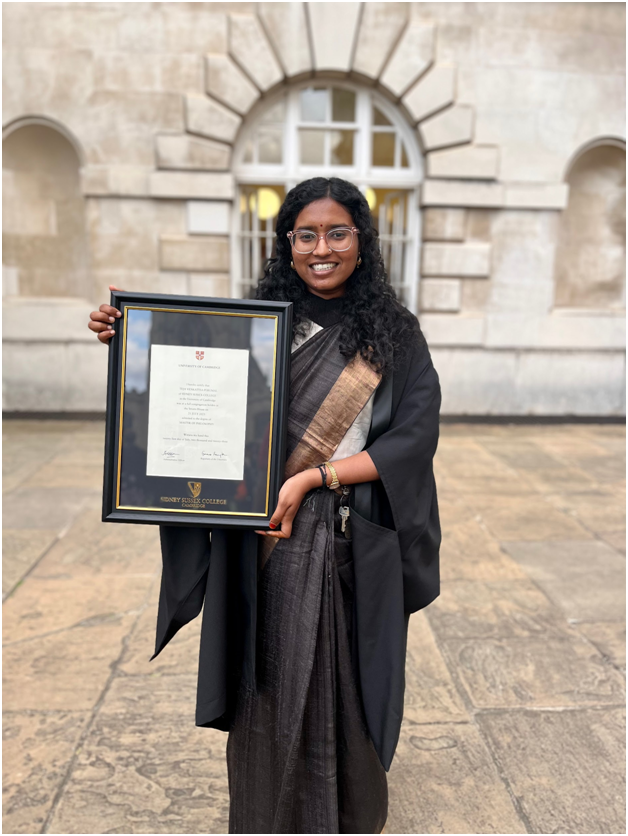 Dr. S Sowmya
Our alumnus Dr. S Sowmya has been appointed Vice-chancellor of The Tamilnadu Dr. J Jayalalitha Music and Fine Arts University.
Professor V.Kamakoti
Prof. V Kamakoti, a distinguised alumnus of P.S.Senior Secondary School from the batch of 1986, completed his B.E. in Computer Science and Engineering from University of Madras followed by an MS and Ph.D. at the Department of Computer science and Engineering, IIT, Madras. He completed two post-doctoral assignments at IISc, Bangalore and IMS, Chennai and joined IITM as a Professor in 2009. He has won many notable accolades like the Abdul Kalam Technology Innovation National Fellowship in 2020 and DRDO Academic Excellence Award in 2013.
It is a moment of pride for all of us that Dr.V.Kamakoti has been elevated as Director of IIT Madras.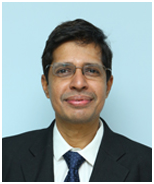 Harish Krishnan
Harish Krishnan is a distinguished alumnus of P.S.Senior Secondary School from the batch of 1982. He is the Managing Director & Chief Policy Officer at Cisco India & SAARC. Harish is part of the Senior Leadership Team and Operations Board of Cisco India and oversees transformational projects and strategic matters on a 3-5 year horizon. Harish is also the former President and co-founder of Public Affairs Forum of India. He comes with a long experience of providing leadership focus to company policy engagement with the Government of India on Innovation, Global Resourcing & HR issues.
In the past, Harish has been closely associated with the Confederation of Indian Industry (CII) – India's Premier Industry organization, in a variety of roles on policy issues affecting the IT & BPO industry.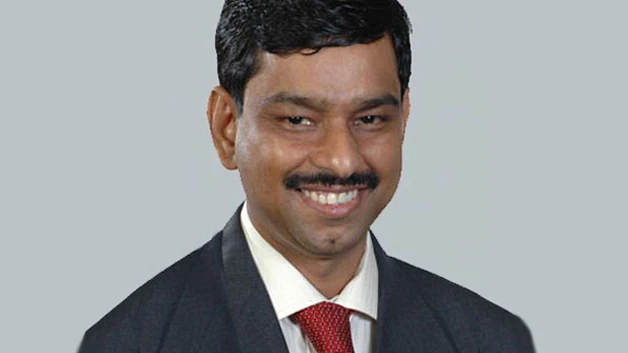 Savitha Sastry
Savitha Sastry a distinguised alumnus of P.S.Senior Secondary School from the batch of 1986 has dominated the field of Bharathanatyam in a manner that few have. Her experiments in making the dance form more accessible to a world audience has inspired the critics to call her a renaissance architect of Bharathanatyam. She has created multiple stage shows that have been performed at over 150 venues across fourteen countries. She has also produced multiple short films based on dance that have garnered awards in prestigious international and national film festivals. She owns her own production company - TSSPC which is also involved with honing select students of Bharathanatyam.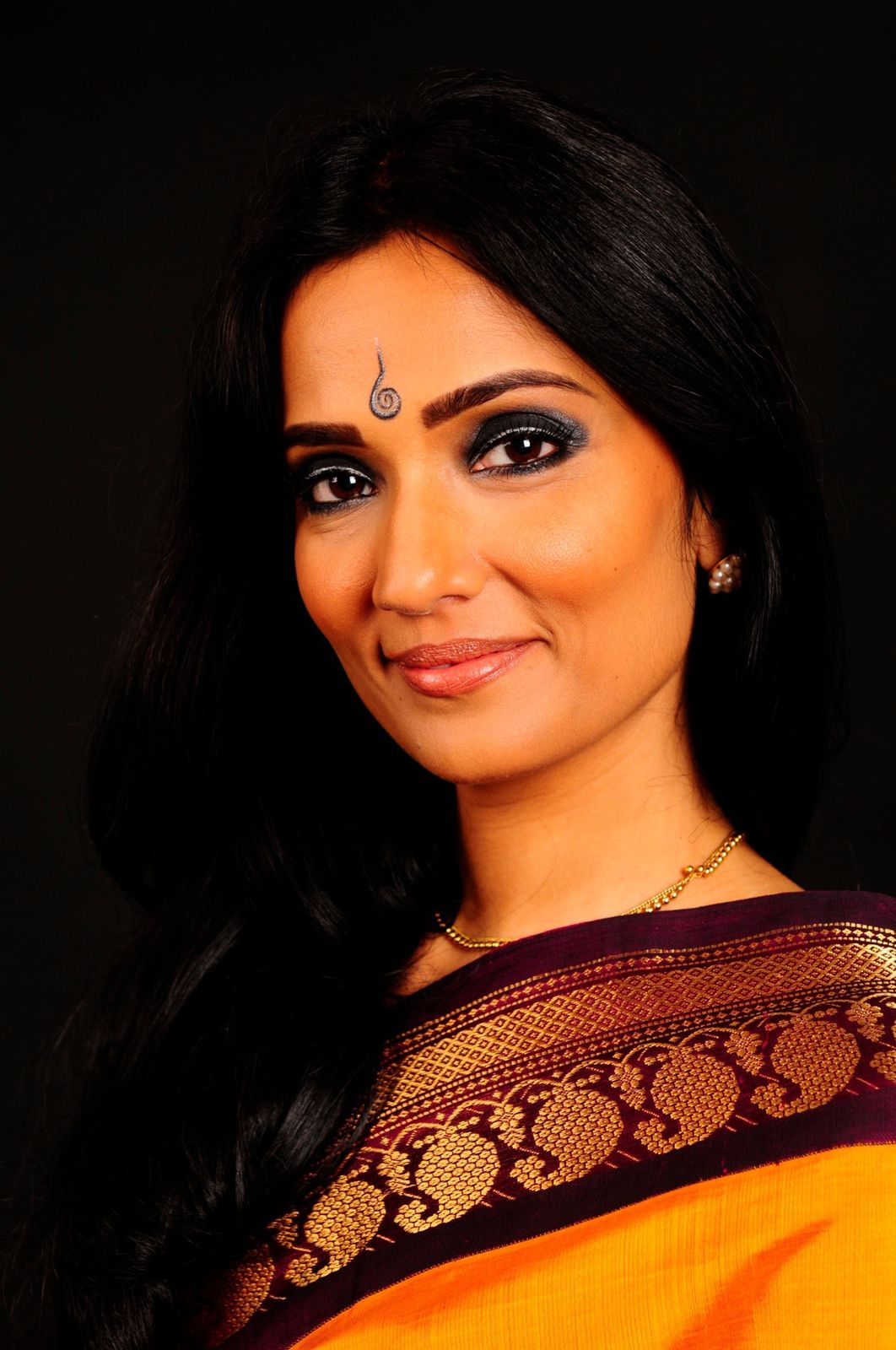 Colonel Vembu Shankar
Colonel (India) Vembu Shankar is a distinguished alumnus of P.S.Senior Secondary School from the batch of 1993. He served in the Indian Army and has been decorated with Shaurya Chakra for his service to the nation. He is a Social Worker, Amateur magician, Quiz show host and a well known collector of autographs and memorabilia in India among others. Colonel Shankar is founder of Project Sambandh, a one man philanthropic project to connect with the Next of Kin (NOK)of the Indian Army Physical Casualties which has touched the lives of many armed forces families.
https://wikitia.com/wiki/Shankar_Vembu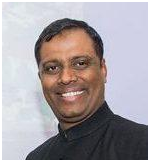 P.Narayanan
P.Narayanan is an alumnus of the batch of 1983. He holds a Master's Degree in Commerce from the University of Madras. He passed the CA in the year 1992 and practicing for the past 29 years. He is a Fellow member of the Institute of Chartered Accountants of India since 1997. He is a partner in an audit firm Anil Nair & Associates, Chennai and handles several audit and consulting work for leading corporate groups. He is Director India Operations for a US based Pharmaceutical Consulting Company "Saaraa Medical Solutions Private Ltd" since 2009. He is Trustee in couple of Charitable and Religious Institutions and reaching out to the needy through various donations. He joined the Rotary movement in the year 2002 and was the Club President in 2014-15 and has held various key positions in Rotary International District 3232 during the last 7 years and has helped the community development through various projects. He is an active Alumnus and the Treasurer of P.S.Senior Secondary School Alumni Association. He has been a passionate Marathoner for the last 6 years and completed 9 Full Marathons till date.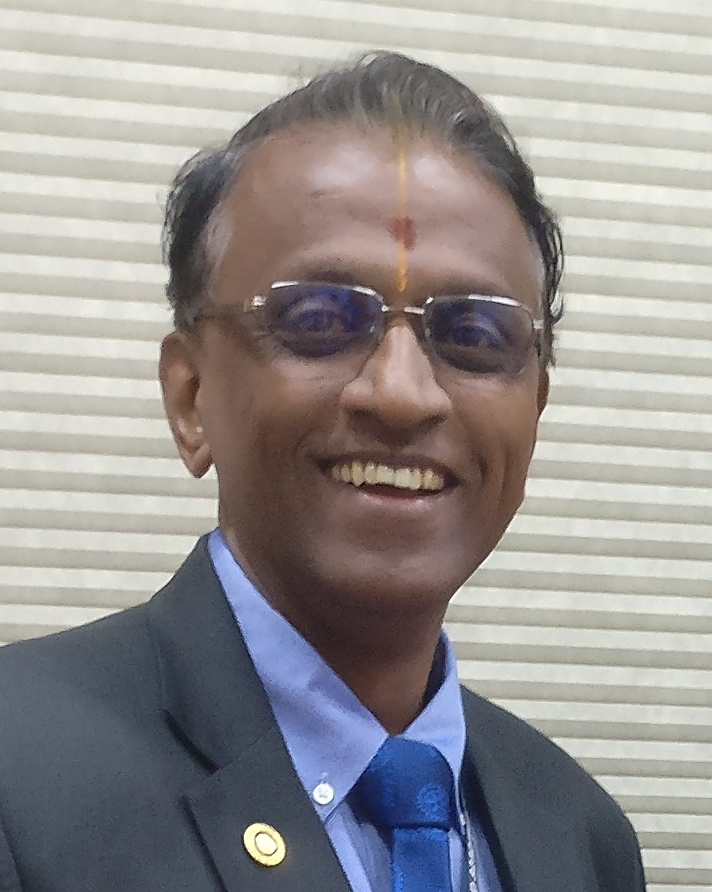 Mahesh Ramasubramanian
Mahesh Ramasubramanian, an alumnus of our school, is the co-founder of Loom.ai, the best-in-class mobile solution for building and animating personalized, 3D avatars at scale. With more than 15 years of experience leading visual effects and technology teams in crafting some of the top films of all time, including the Shrek and Madagascar franchises at DreamWorks Animation, Mahesh is a member of the Oscars Academy (2017) of Motion Picture Arts and Sciences for achievements in creating visual effects and iconic digital characters for several blockbuster movies. Mahesh holds a Masters in Computer Graphics from Cornell and an MBA from UCLA-Anderson.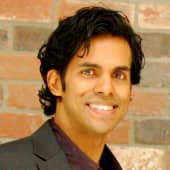 Professor D. Venkataraman
D. Venkataraman, an alumnus of the batch of 1986, is a Professor of Chemistry in the University of Massachusetts Amherst. He has won many awards and accolades including Camille and Henry Dreyfus New Faculty Award, NSF CAREER award, CVIP Technology Award, College of NSM Outstanding Teacher award, University Distinguished Teaching Award and University Distinguished Mentor Award. He has published several research papers in scientific journals across the globe and is continuing research in fields such as Synthesis of Semiconducting Polymers, Synthesis of Helical Electroactive Molecules and Iontronic Materials
https://dvgroup.umasscreate.net/current_group/d-venkataraman-dv/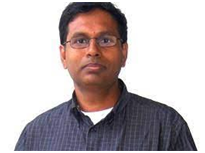 Dr.S.Sowmya
Dr. S. Sowmya, an alumnus of the batch of 1987, is a renowned carnatic music singer. She has performed in all major sabhas all over India and has presented her concerts in many countries across the world. She was awarded the prestigious Sangeetha Kalanidhi title by the Madras Music Academy in 2019. Sowmya co-founded Carnatica - an institution dedicated to classical music & dance instruction, archival, talent search and other related activities. She is a visiting professor at the Advanced School of Carnatic Music of the Music Academy Madras and a member of the academic council of the Tamil Nadu Music & Fine Arts University. She was also a member of the Governing Body of the Kalakshetra Foundation.
R.D.Nazeem
R.D.Nazeem, an alumnus of the batch of 1987, is an IAS officer currently posted as the Executive Director (South) of Food Corporation of India, Chennai.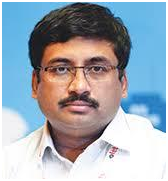 Dr. Ajit Pai
Dr. Ajit Pai is a well known Surgical Oncologist and Robotic Surgeon is an alumnus of the batch of 1993. He has published extensively in peer-reviewed international journals, presented at international conferences, and has authored several book chapters. Dr. Ajit Pai has been practicing as a private consultant for the past 12 years and is now based at the internationally renowned Apollo Cancer Center and Apollo Hospitals, Chennai, India.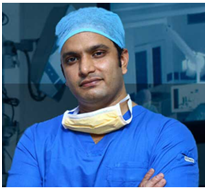 Samanth Subramanian
Samanth Subramanian from the batch of 1999 is a journalist and author based in London. He is currently writing for Quartz and the Guardian's Long Read section. He has also written for the New York Times Magazine, the New Yorker, WIRED, Bloomberg BusinessWeek, Harper's, Granta, and 1843, among other publications. His book "This Divided Island: Stories from the Sri Lankan War" won the 2015 Crossword Prize for Non Fiction and was shortlisted for the Samuel Johnson Non Fiction Prize and the Royal Society of Literature's Ondaatje Prize the same year.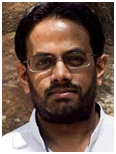 Saketha Raman
Saketha Raman, an alumnus of the batch of 2000, is one of the top performing musicians of Carnatic music. He has been awarded the Best vocalist for three consecutive years by the Music Academy, Chennai. He has won many titles and awards in the field of carnatic music, namely, Yuva kala Bharathi from Bharat Kalachar, Yuva puraskar from Sangeet Natak Academy and Isai Peroli from Kartik Fine Arts.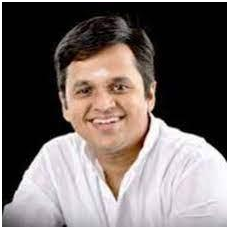 Dr. Anand Venkatraman
Anand Venkatraman, an alumnus of the batch of 2005, is currently a Neuroendavascular fellow at Prisma Health.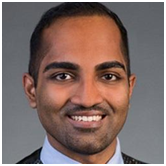 S. Haricharan
S. Haricharan, an alumnus of our school, is a carnatic vocalist, playback singer and a musician who has a lot of songs to his credit in Tamil, Telugu, Malayalam and Kannada. His first song as a playback singer in Tamil was nominated for the National award. He continues to be a playback singer sought by many of the leading composers in the south Indian film industry.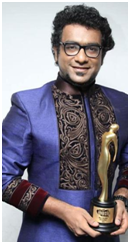 Rajiv Srivatsa
Rajiv Srivatsa graduated from IIT Madras and went on to do his MBA from IIM Bangalore. He has worked with leaders in the software industry. Bitten by the startup bug, he co-founded Urban Ladder in July 2012 with the aim of making it India's premier furniture destination. Today, Urban Ladder is soon becoming a preferred choice for shoppers looking for reliable furniture with great aesthetic sense.

Kapil Viswanathan
Kapil was the co-founder and co-CEO of Lumina Datamatics (erstwhile PreMedia Global), an ed-tech company employing over 2000 people across the US, Europe and India. He has played a central role in the conception and establishment of Krea University and is currently the Chairman of the Executive committee of the university.
He is also the Managing Director of Enfield Agrobase, a social enterprise focused on organic agriculture and rural development.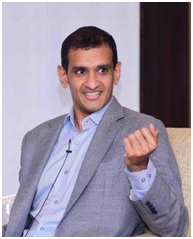 Shankar Pennathur
Shankar Pennathur is an alumnus of the batch of 1985. He obtained his B.Tech. from IIT, Bombay, a Ph.D from Oregon State University and an MBA from University of California, Berkeley. He has extensive work experience in semiconductor and electronics industry. He is currently serving as Director of Operations in Apple.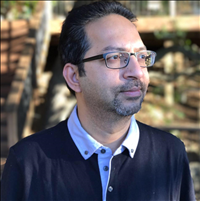 V V Ramanan
V V Ramanan, an alumnus of the batch of 1985, has been on the Sports Desk of The Hindu for more than 26 years. He was the founding-host of the The Hindu Young World Quiz, arguably India's largest live open quiz for middle-school students, for the last 20 years. He has conceived and hosted general and thematic quizzes for leading corporate companies, clubs and educational institutions across the country.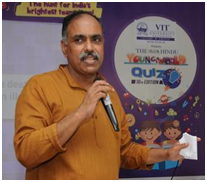 Amritha Murali
Amritha Murali, an alumnus of our school, is an established carnatic music vocalist and an accomplished violinist. She has received numerous titles and awards from all the leading sabhas, including the Outstanding Vocalist Award several times from The Music Academy and the Ustad Bismillah Khan Yuva Puraskar from the Sangeet Natak Akademi. She is an A grade artist of All India Radio and Doordarshan.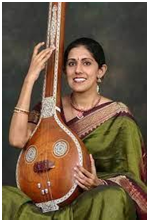 Vidya Subramanian
Vidya Subramanian is a Carnatic Vocalist and disciple of Padmabhushan Lalgudi Sri Jayaraman. A Chartered Accountant with an MBA in Finance, she is a member of CFA Institute and is also a top academic achiever. Vidya's pioneering work in the field of online music teaching has won her significant honors including CA Entrepreneur Award (2019), Kalaimamani Award from State of Tamil Nadu (2018), Homepreneur Award (2018), recognition as an Inspiring Woman Entrepreneur in the prestigious Road to GES event (Chennai 2017), Award from Rotary Club of Chennai Spotlight (2016) and a special feature on BBC World News.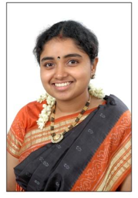 Swarun Kumar
Swarun Kumar is an Associate Professor at Carnegie Mellon University's ECE department. His research revolves around building next-generation wireless network protocols and services. He leads the Emerging Wireless Technologies (WiTech) lab at CMU. He is a recipient of the 2021 SIGBED Early Career Researcher award, the NSF CAREER award and Google Faculty Research award. He has also received the George Sprowls Award for best Ph.D thesis in Computer Science at MIT and the President of India gold medal at IIT Madras.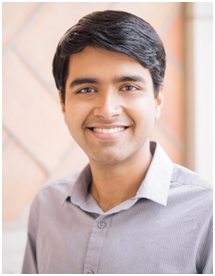 Arun Vasu
Arun is the Chairman & Managing Director of the TT Group, based out of Chennai, which occupies a position of leadership in the field of international air cargo management, trucking, hotels & hospitality, insurance brokering, and visa services. In addition, Arun serves as the Consulate of Sweden -South India, Pondicherry and Andaman & Nicobar Islands. Arun is an avid adventure and water sports enthusiast and is involved in Wind Surfing/Surfing/Water skiing/Scuba Diving/Sailing. He has also founded and is a trustee of the Covelong Point Surfing School, Kovalam