KG Day Programme 04-02-19
KG Day was celebrated on Friday the 1st February 2019 at the open auditorium of our school.
Dr. Smita M. Bang, (Pathologist) was the Chief Guest for the Programme.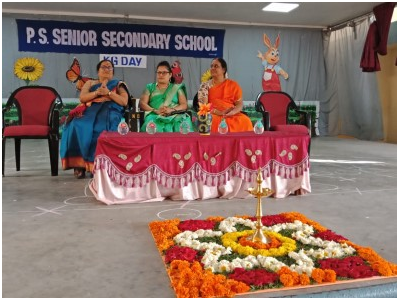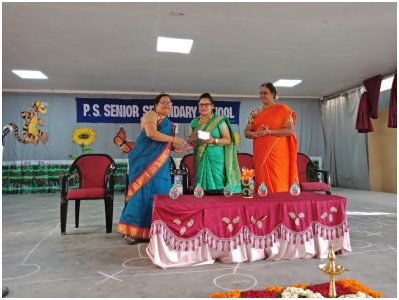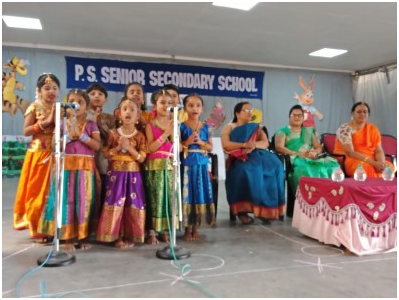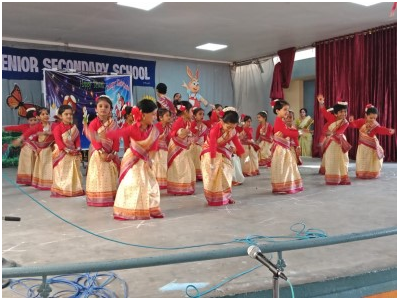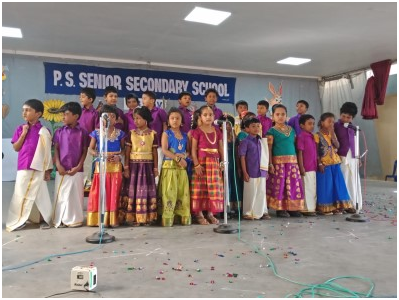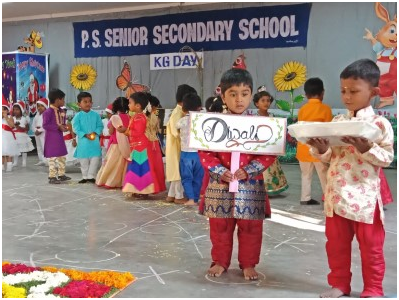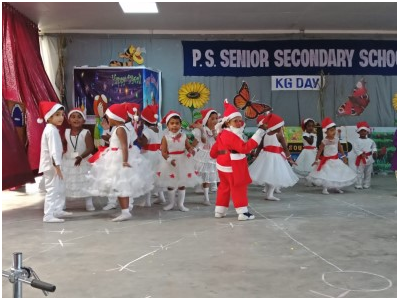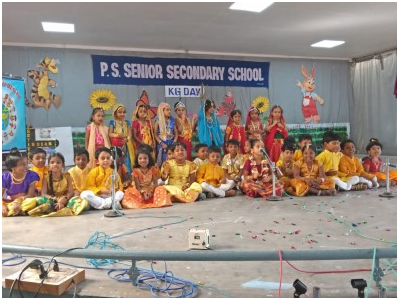 Healthy Food Habits 31-07-19
Students of UKG enacting Healthy Food Habits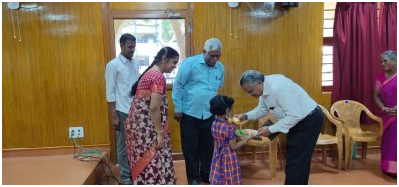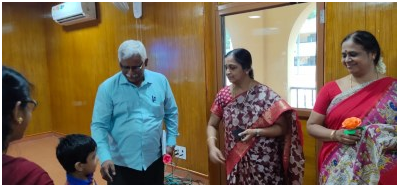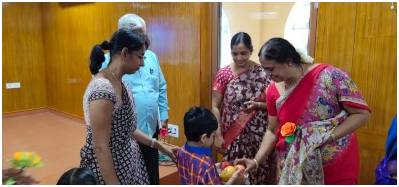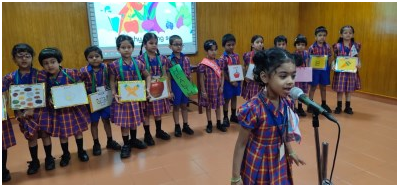 Students of PRE KG displaying charts of good habits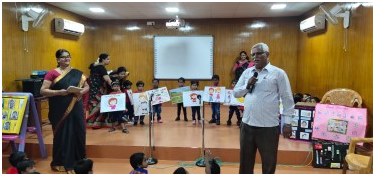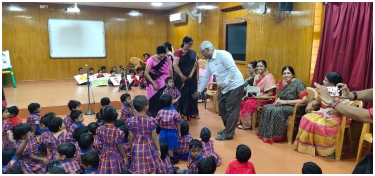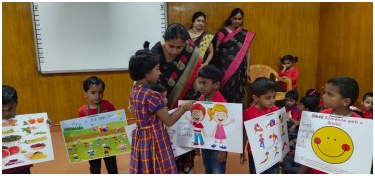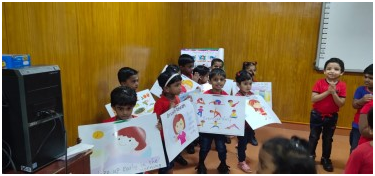 Students of PRE KG displaying charts of good habits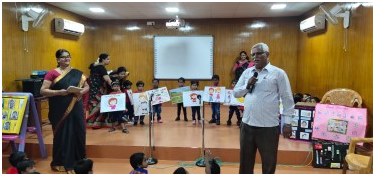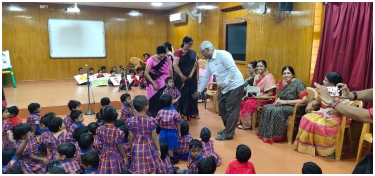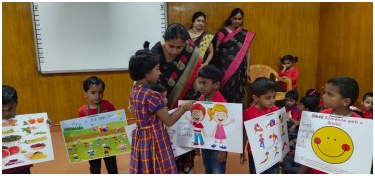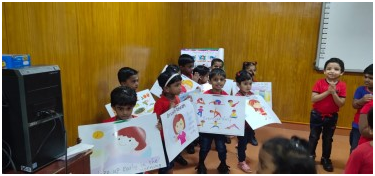 Enacting Courtesy Words 18-07-19
Students of LKG enacting Courtesy words.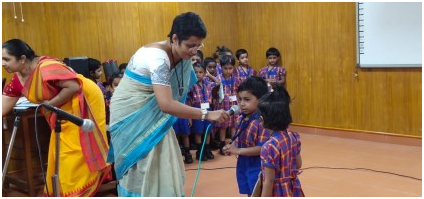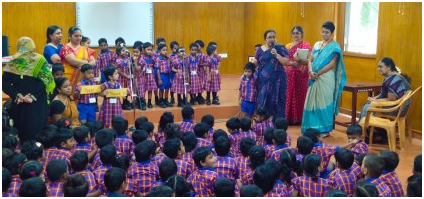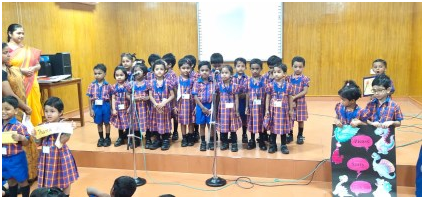 Deepavali Celebrations – KG 31-10-19
Deepavali Celebrations by KG Students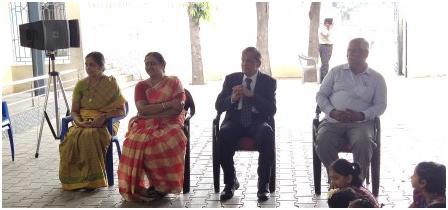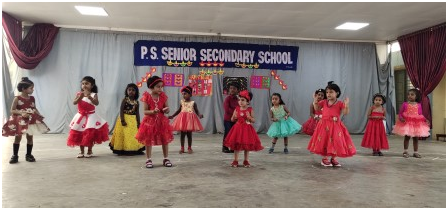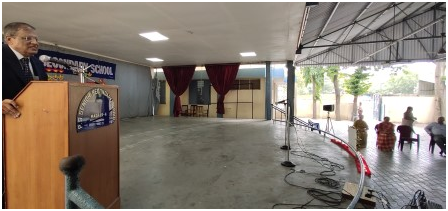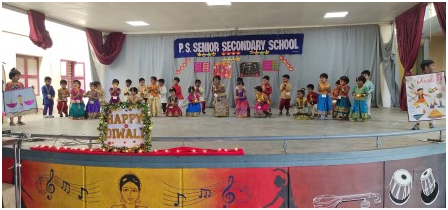 KG Activities 08-01-20
On 19/12/2019 KG children celebrated Christmas. The stage decorated with crib, colourful festoons, bells and lights. Children dressed up as Santa Claus and angels and presented a wonderful carol. Christmas cake was cut by our Principal and Vice Principal and sweets were distributed to the children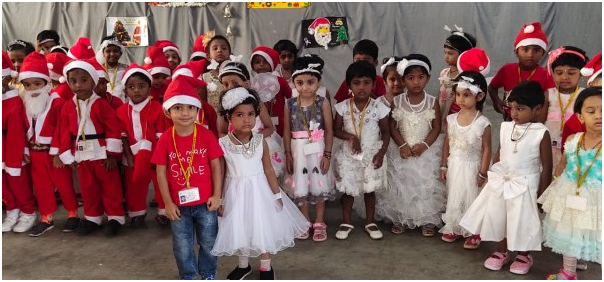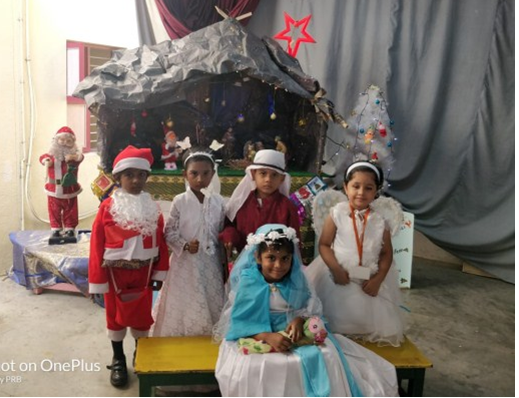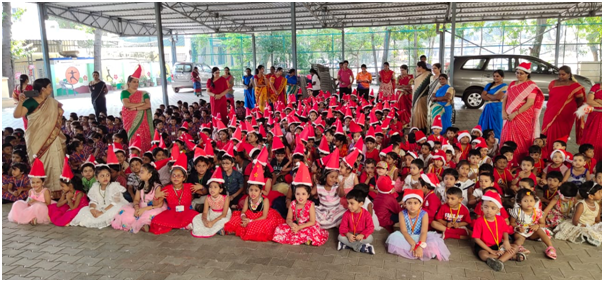 Activity on Save Planet
On 21/11/2019, as an initiative to save our planet from pollution and other deterioration, children of LKG performed an activity 'Save the planet' , to represent the ways to save the Earth.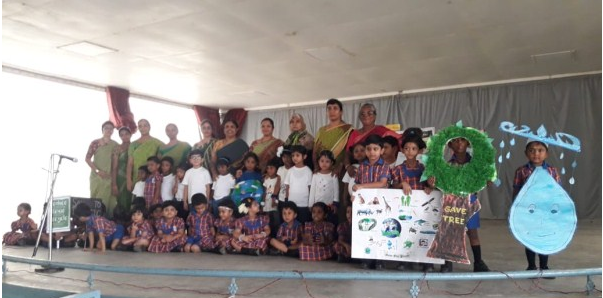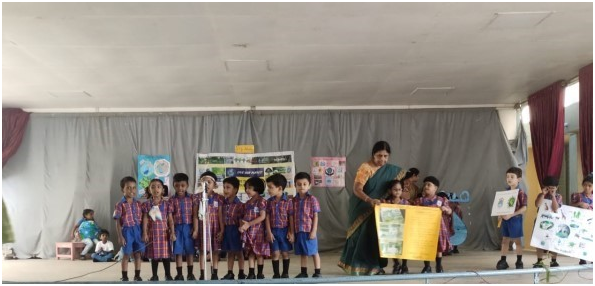 Science Activity on Water
On 22/11/2019 the UKG students spoke on the 'Resources, Conservation and Contamination of Water' and about 'Water cycle' using a Power Point Presentation. They also conducted small experiments like water solubility, buoyancy, oil and water, cleaning of muddy water, etc.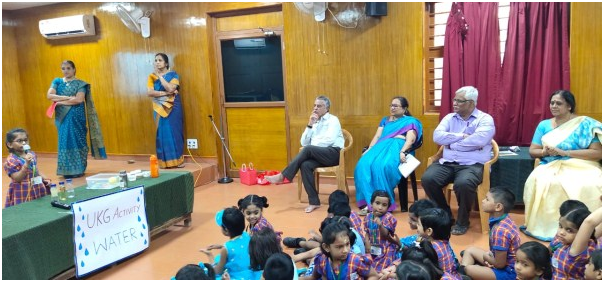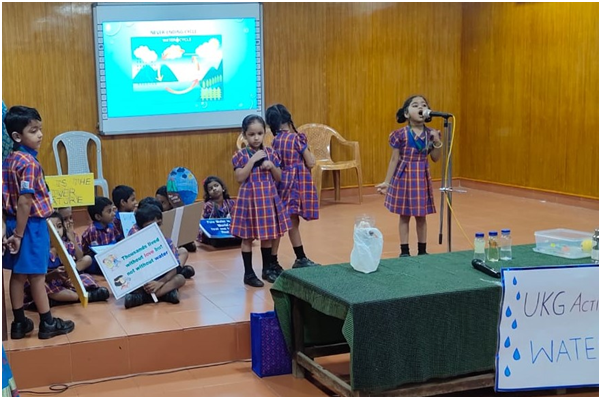 Activity on Fruits & Vegetables
On 29/11/19, an activity was conducted to make the children understand the importance of inclusion of fruits and vegetables in their diet. The class rooms were decorated with handmade charts, real fruits and vegetables. Children sang songs and rhymes together. The teachers narrated stories and talked about the importance of fruits and vegetables. Children were asked to dress up like fruits and vegetables and talk about the same.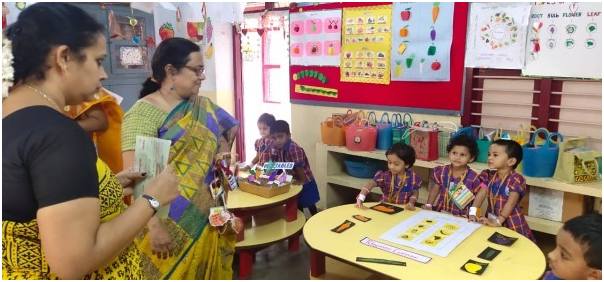 KG Sports Meet
On 08/01/2020 KG Sports Meet was conducted and children were given prizes for different sports events.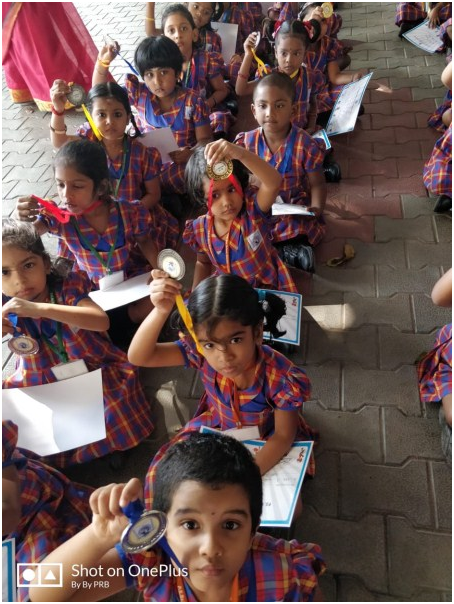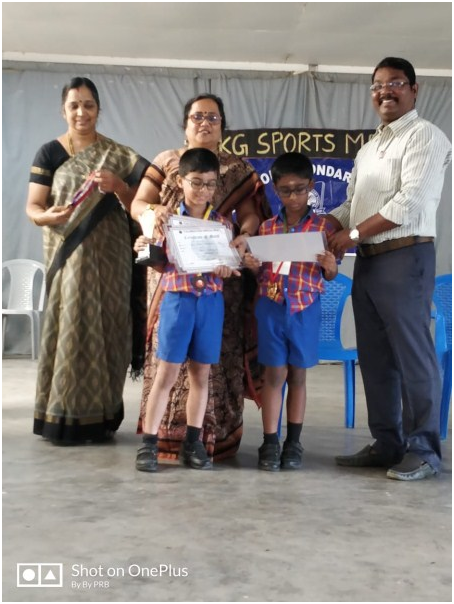 KG DAY 14-02-20
KG day was celebrated on 14/02/2020. The theme was Incredible India and Folk Dances Of Tamil Nadu. The children showcased their talents through different state dance with their traditional outfit.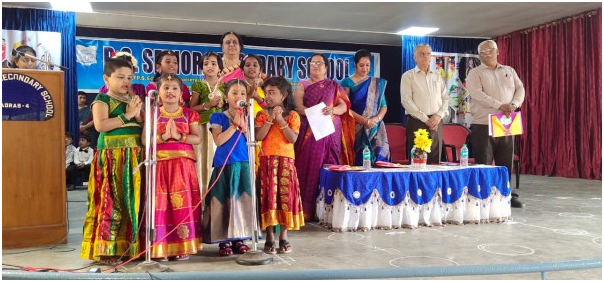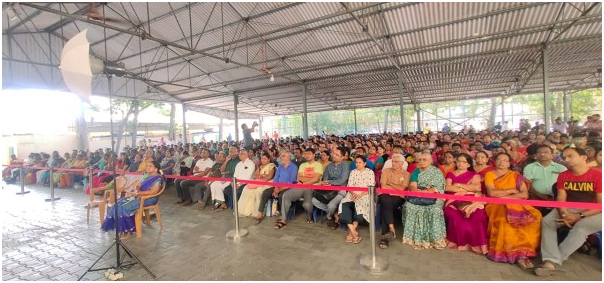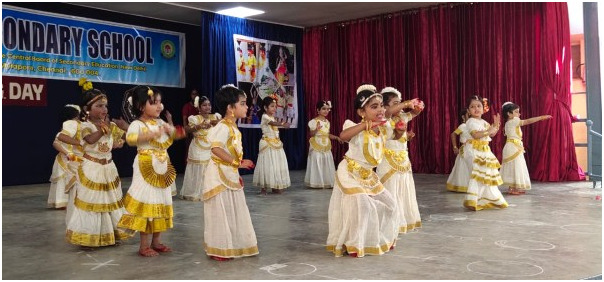 KG Celebrating Independence Day 17-08-21
KG students enthusiastically participated in the Independence Day Celebration. Teachers briefed them about the significance of Independence Day, tricolors of Indian flag (Tiranga) and other National Symbols.