PSES Vijayadasami Music & Dance Fest 2023
P.S.Educational Society Vijayadasami Music & Dance Fest 2023 a grand event conducted every year by P.S.Education society to showcase the talent of students of P.S. group of schools. This year the event was conducted on 24/10/2023 at TAG Dakshhinamurthy Auditorium. Our school students performed various music and dance programmes at the event.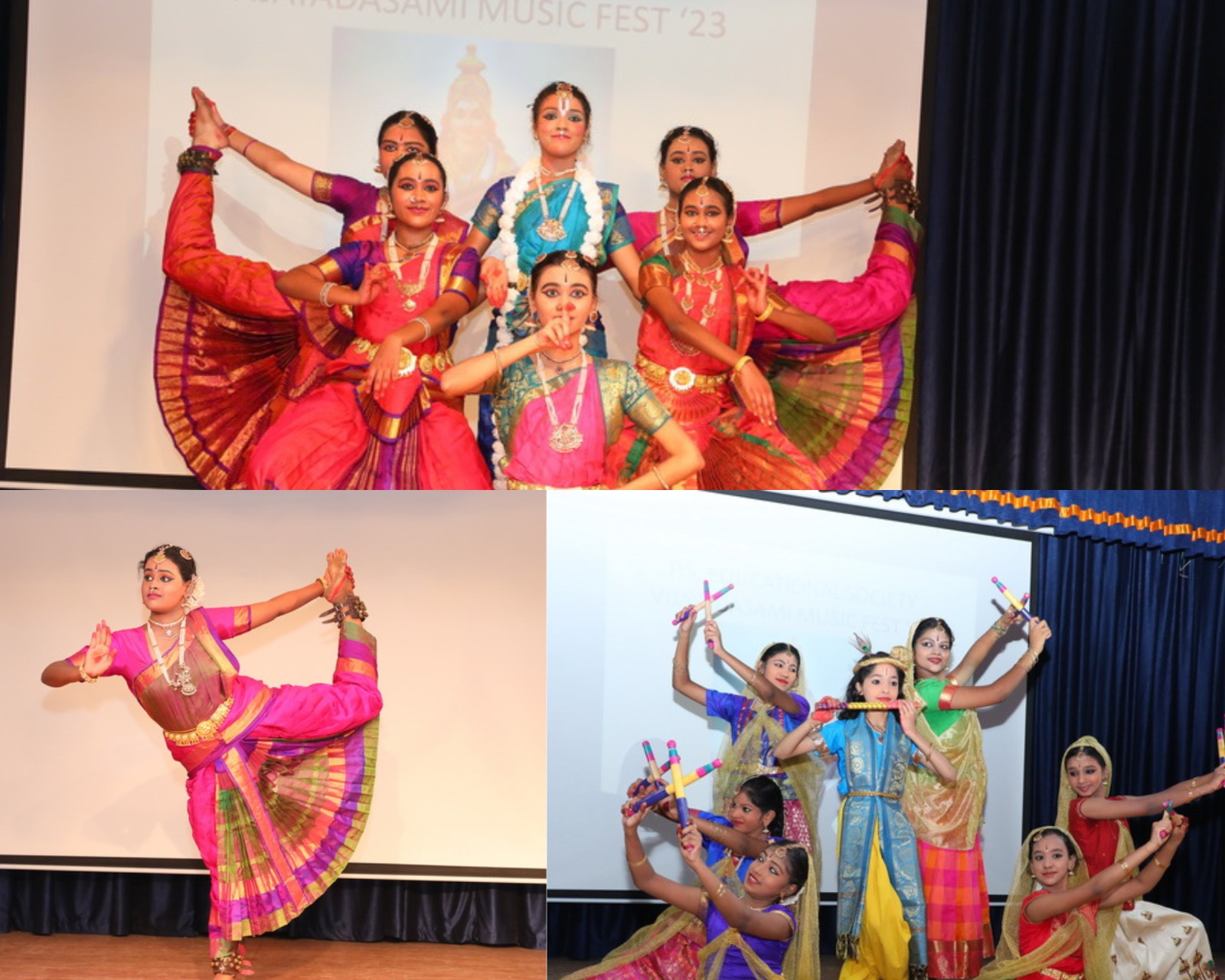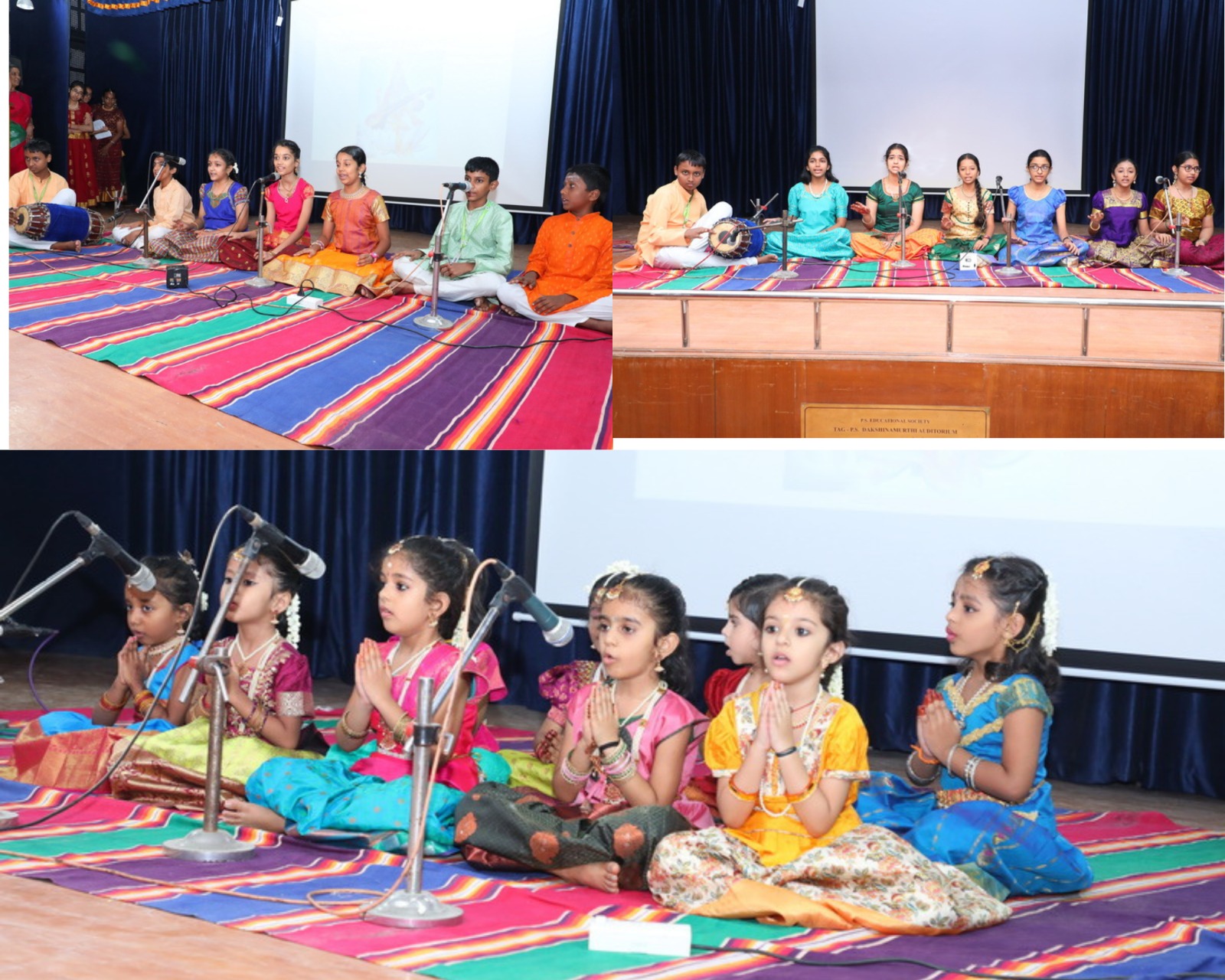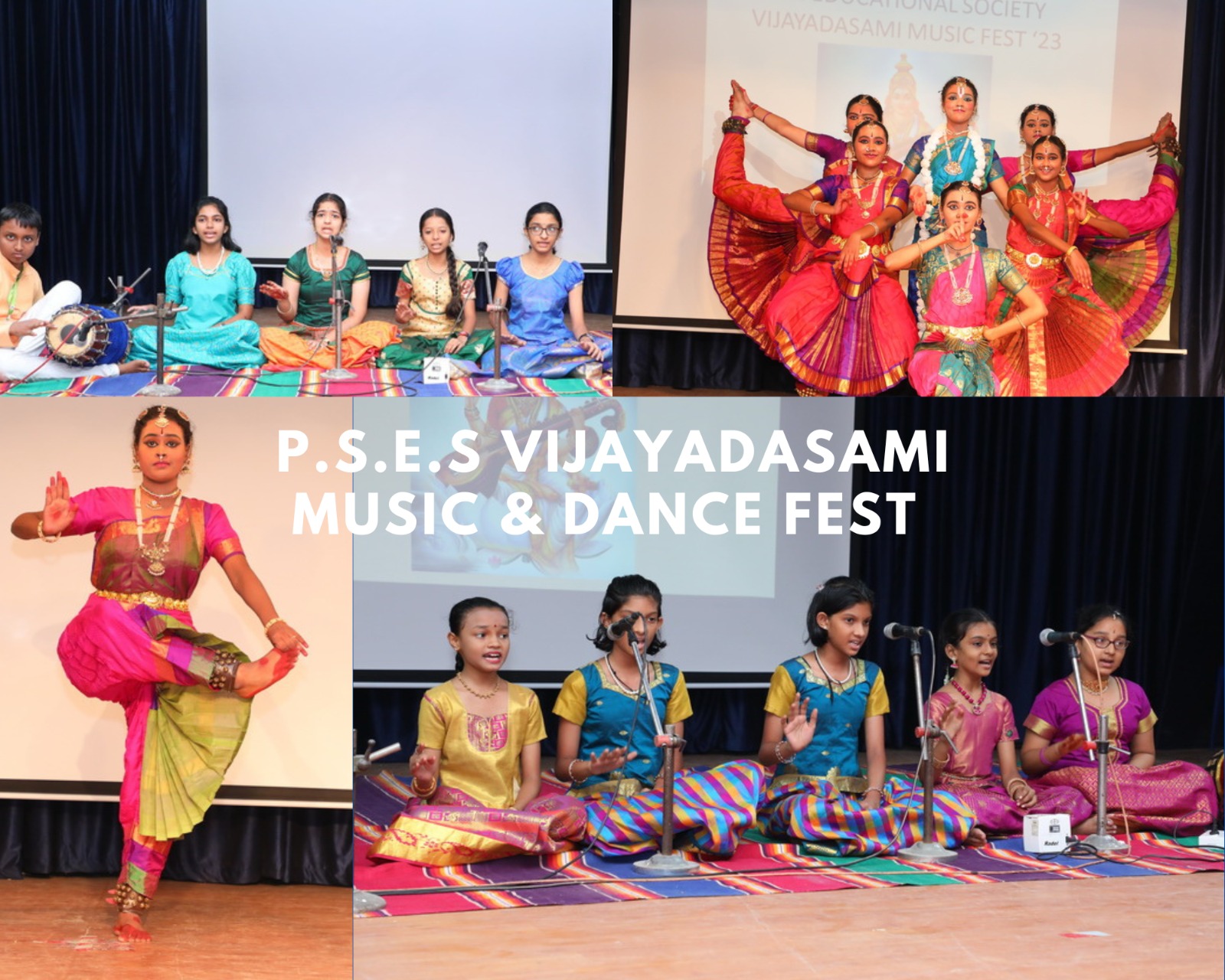 Isai Samarpanam 2023-P.S.Senior Secondary School Music Fest
On 25/10/2023 Ms. Amrutha Murali, renowned Carnatic musician gave a concert.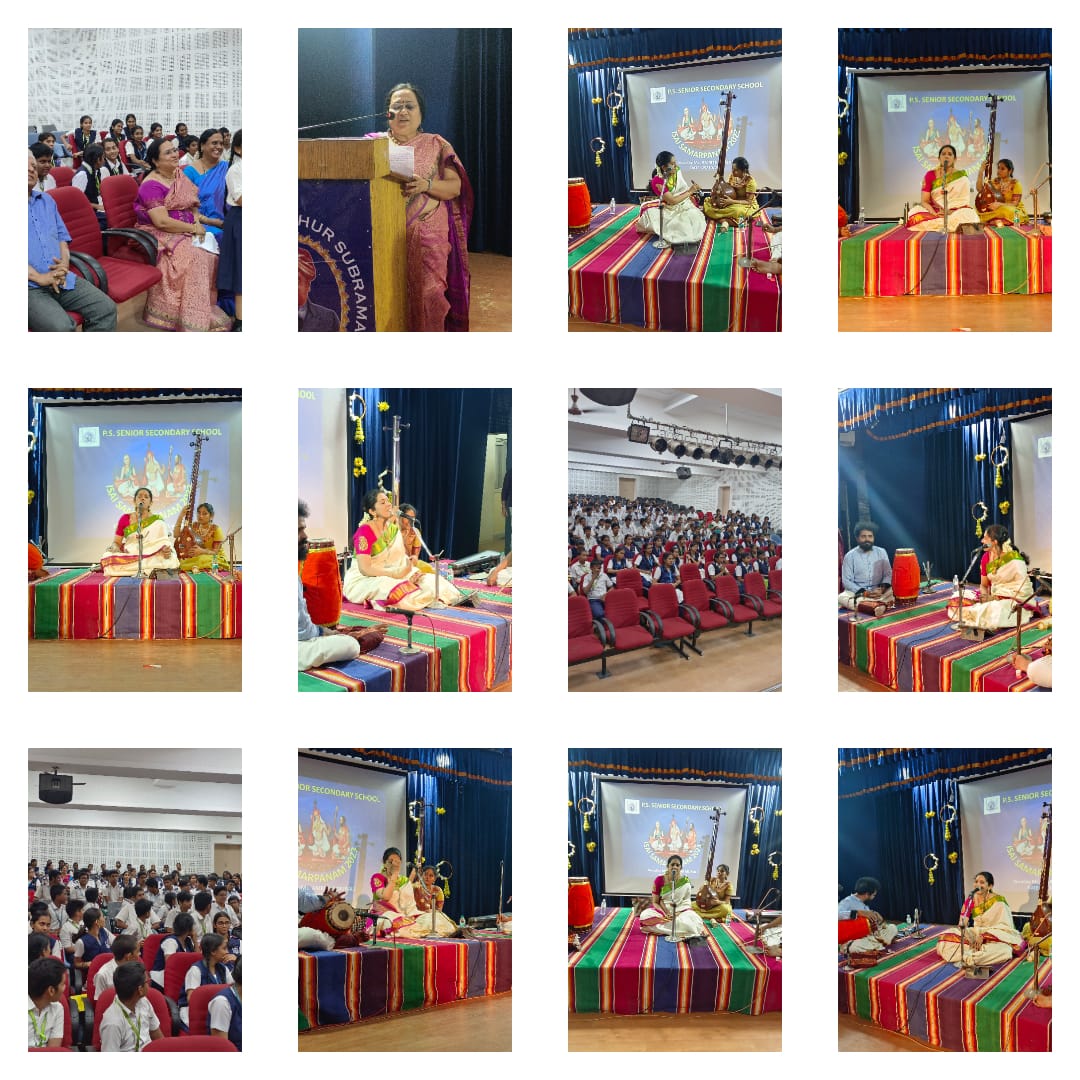 On 26/10/2023 our Alumni Ms SamanVitha G Hariharan and Master H Viswas gave a concert.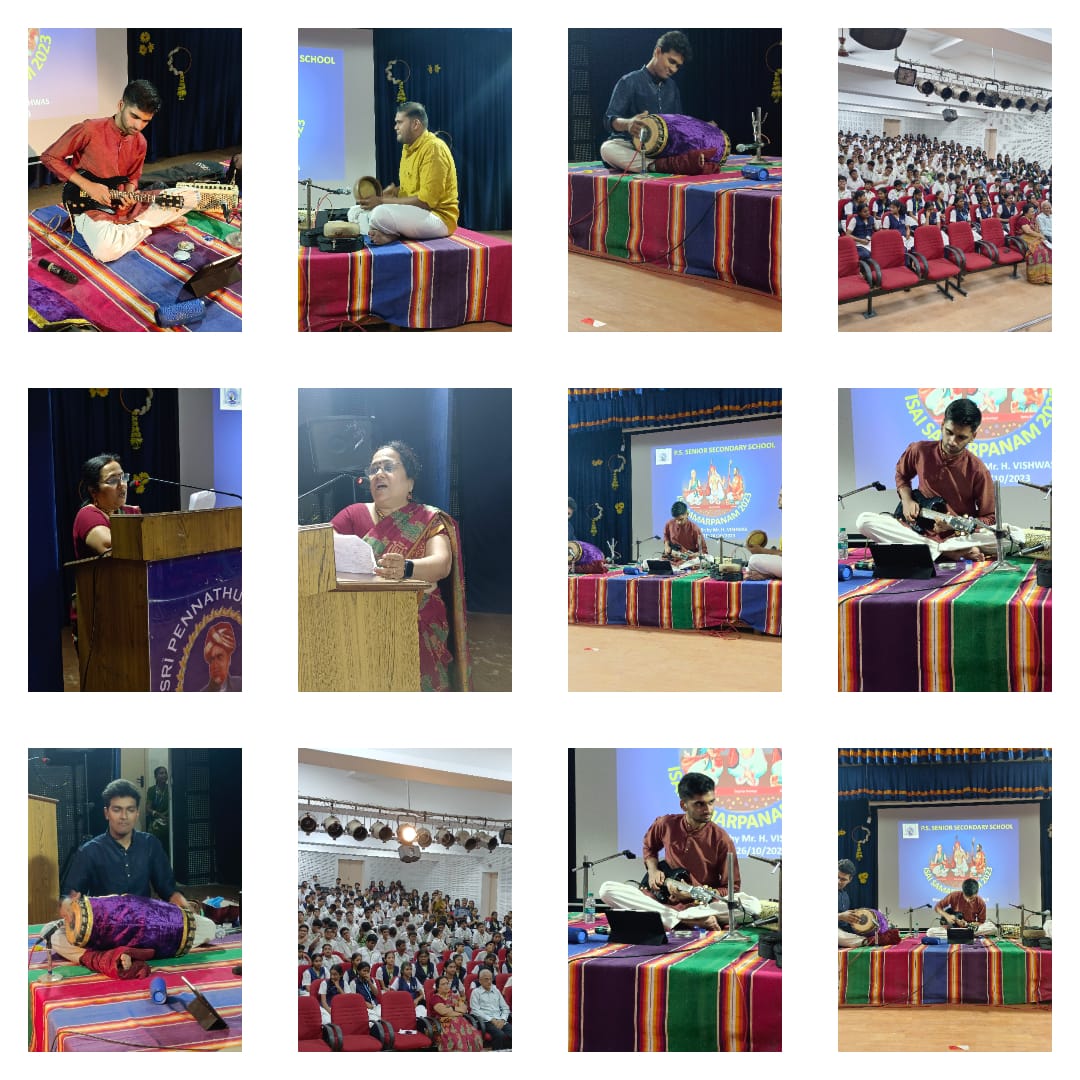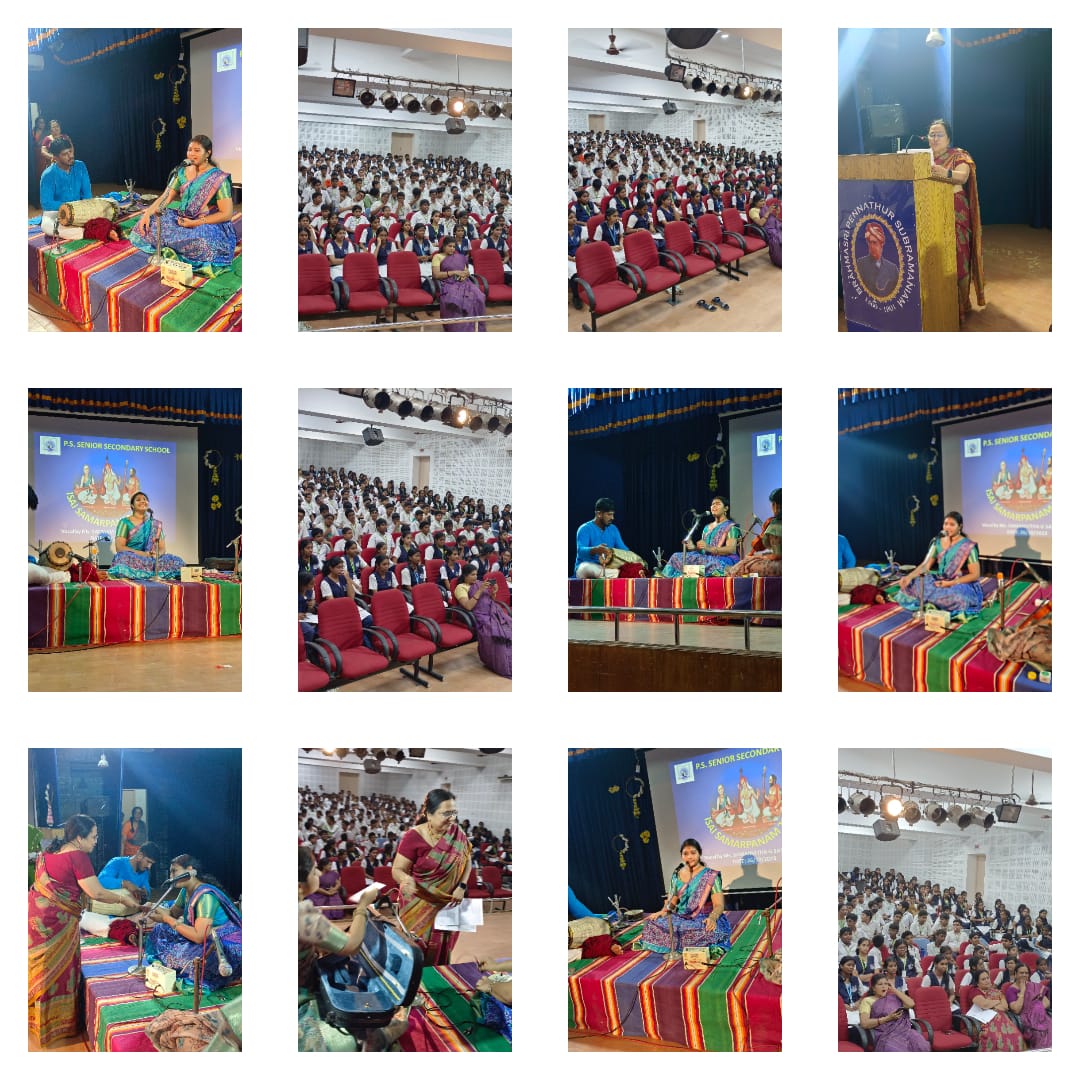 On 27/10/2023 our Alumnus Master R S Advaith and Our student Ms Shakthi Muralaidharan gave a concert.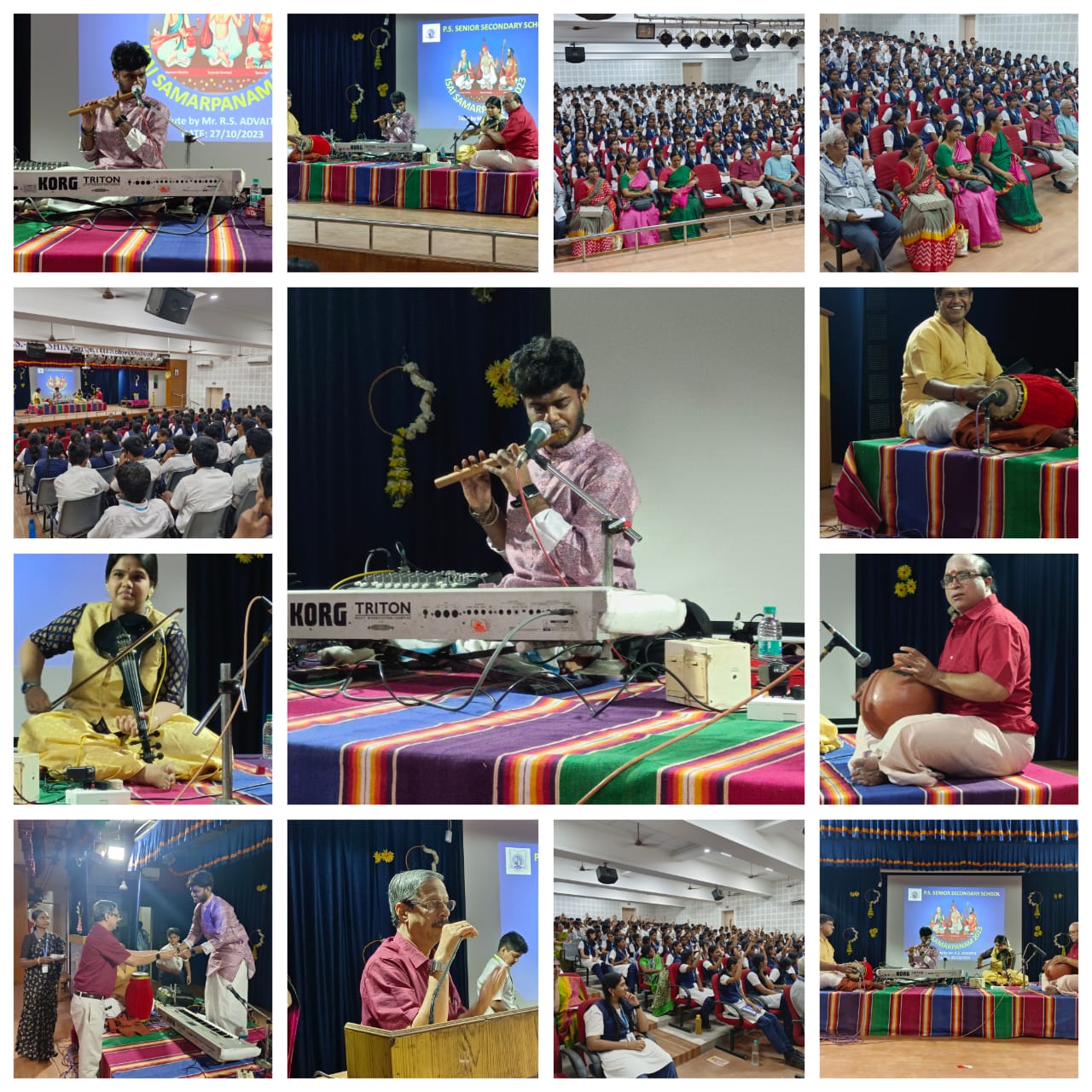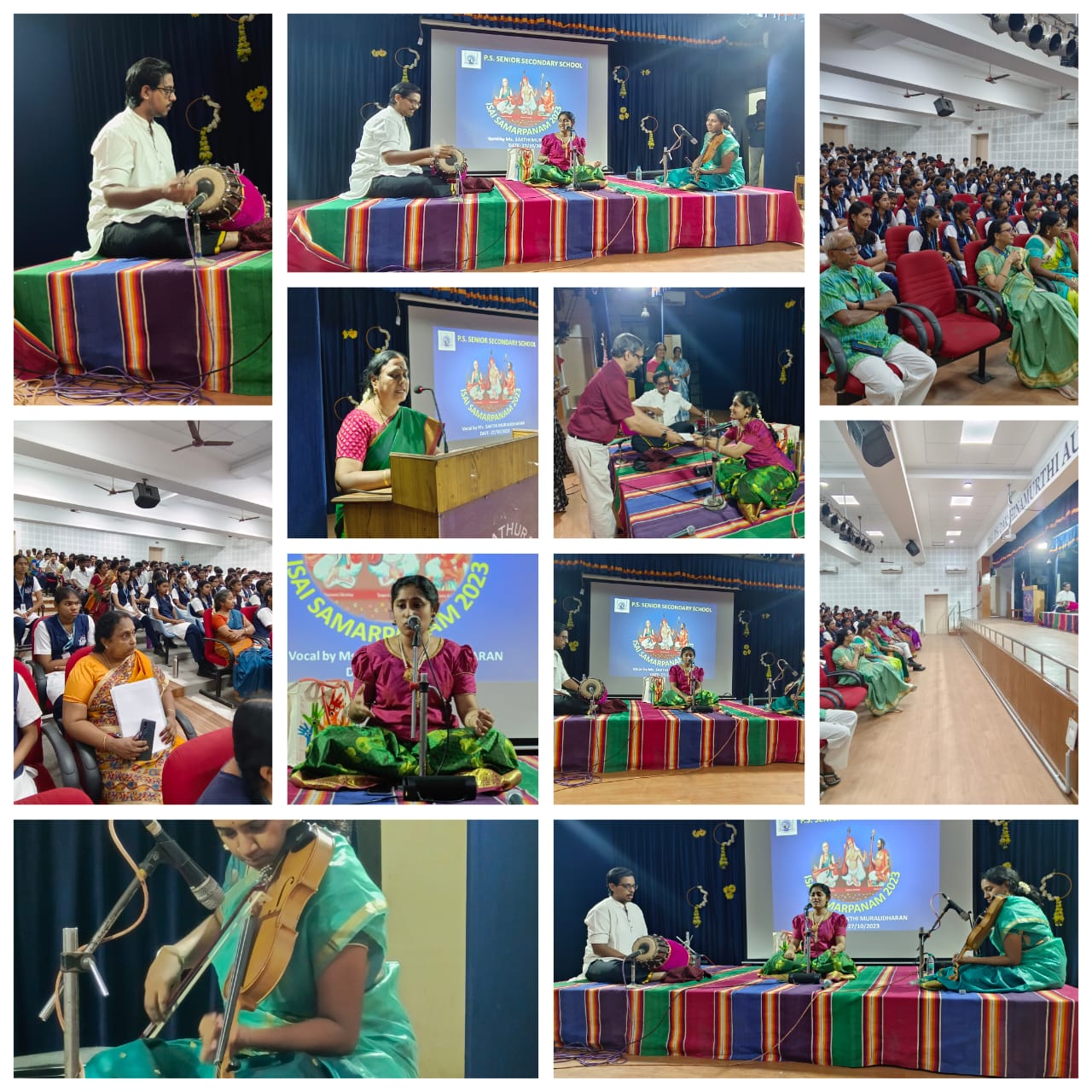 'Gantasala 100' a choir programme
Our school children participated in 'Gantasala 100' a choir programme organised by 'kala pradharshini.' The students are trained by Dr.Sudha Raja, Sargam Choir Group. The children performed the choir programme on 4th December 2022, Sunday at Music Academy. All the participants received a medal, certificate and a gift coupon.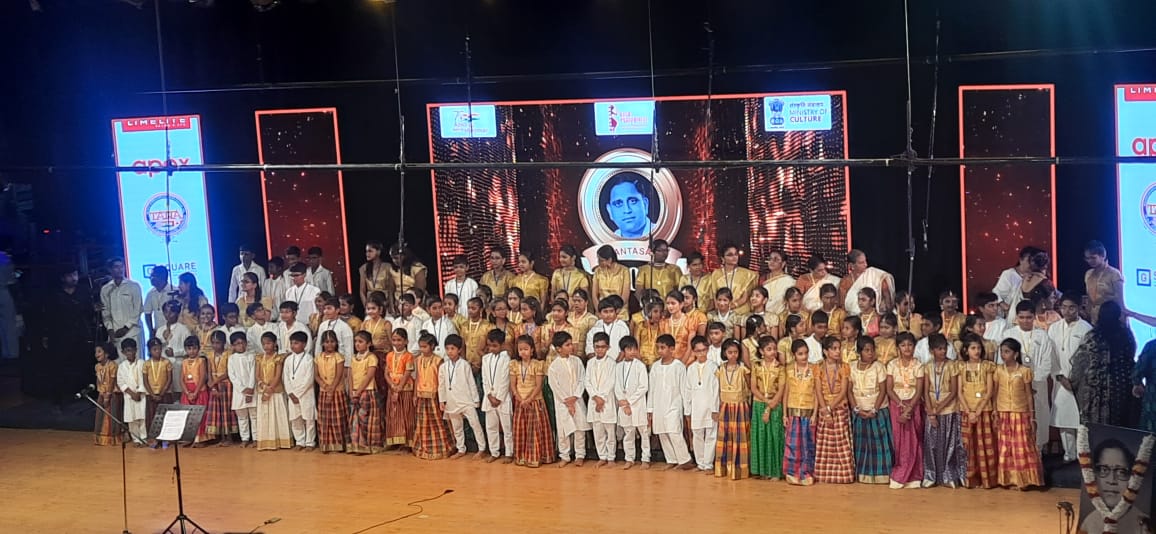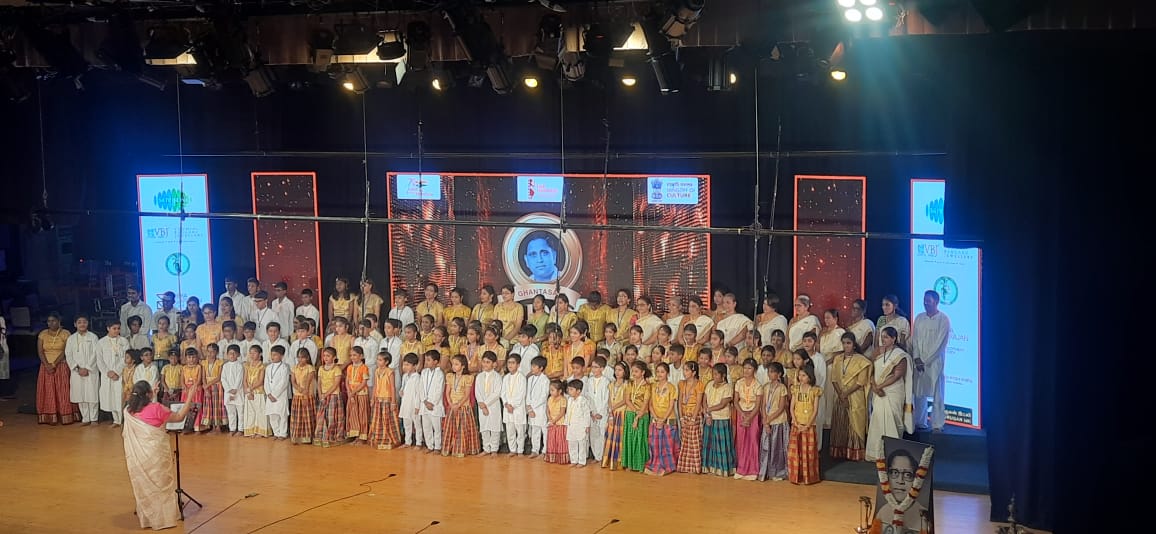 Vijayadasami Music and Dance Fest
Our school students participated in the Vijayadasami Music and Dance fest conducted by P.S.Educational Society and organized by P.S.Senior Secondary School on 05/10/2022. Renowned Carnatic musician, Shri. S.SakethaRaman was the chief guest.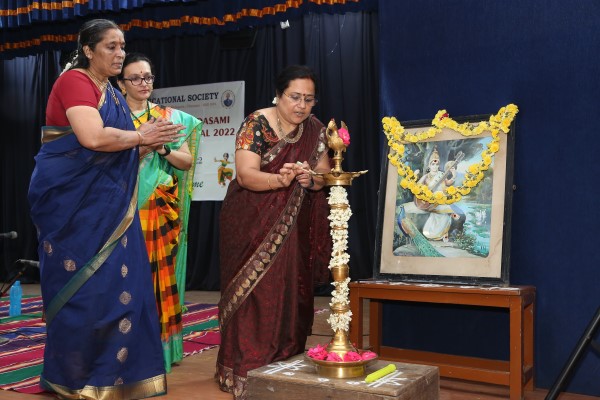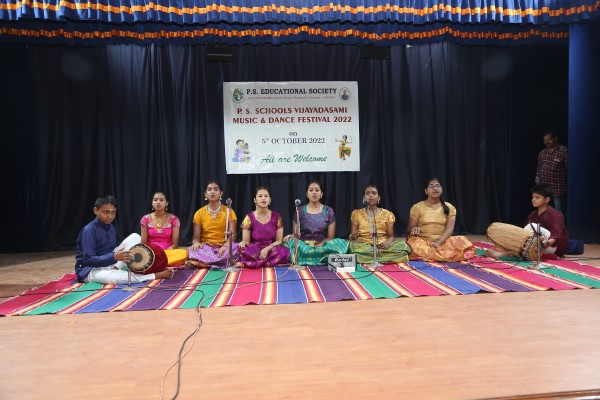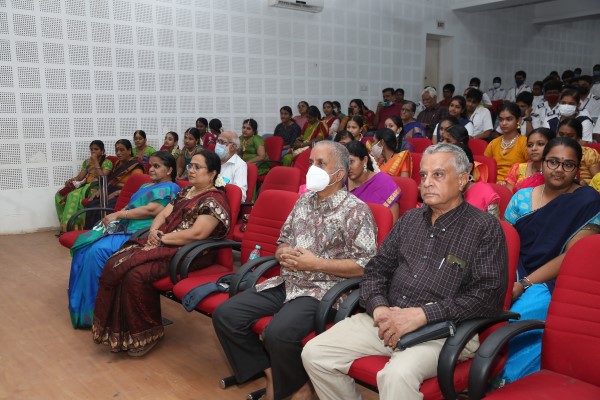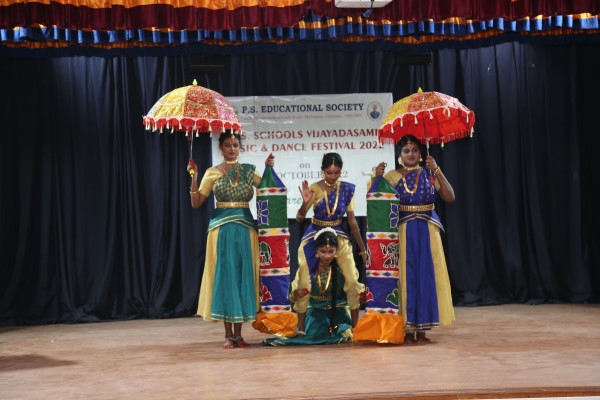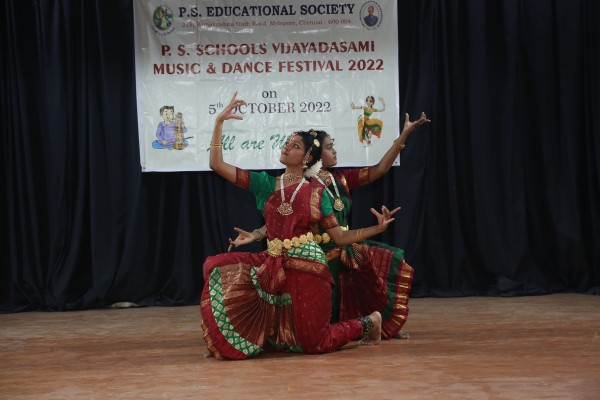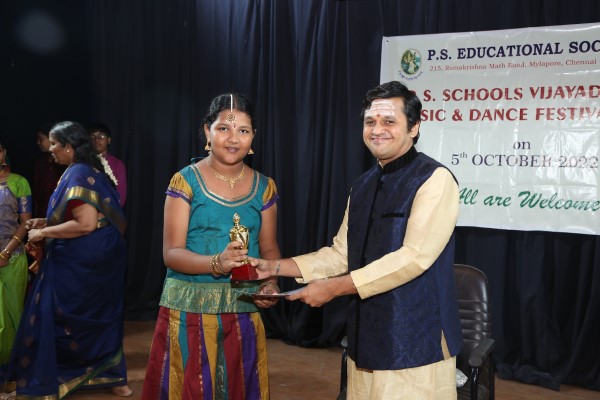 Music Festival organized by P.S.Senior Secondary School
On 08/10/2022, Mrs.Vidya Subramanian, renowned Carnatic musician gave a concert.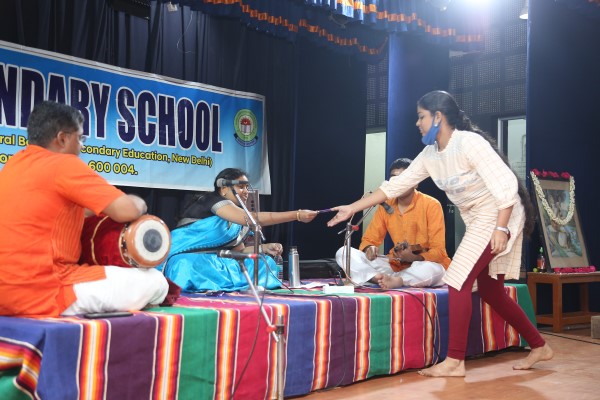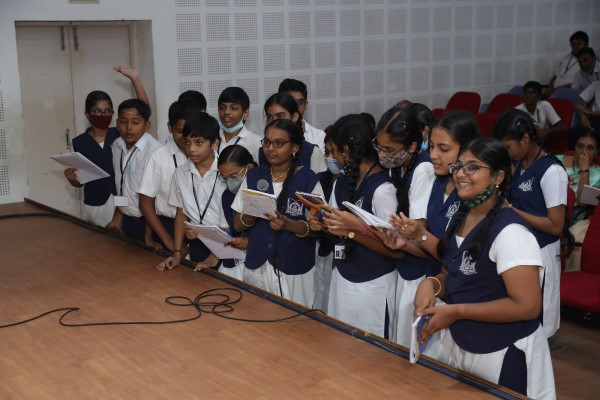 On 07/10/2022, Mrs.Sumithra Vasudev, renowned Carnatic musician gave a concert.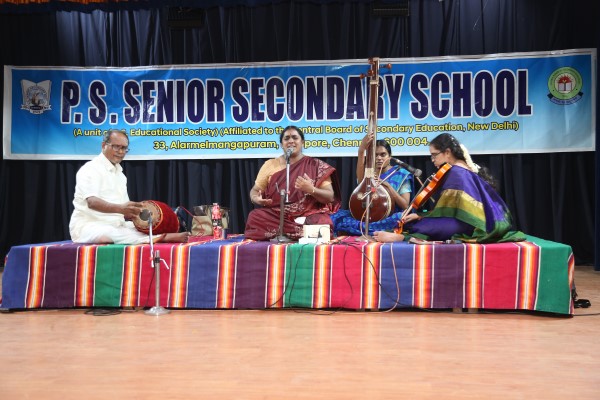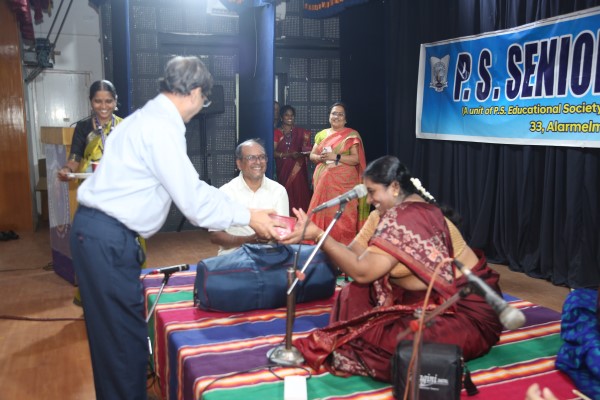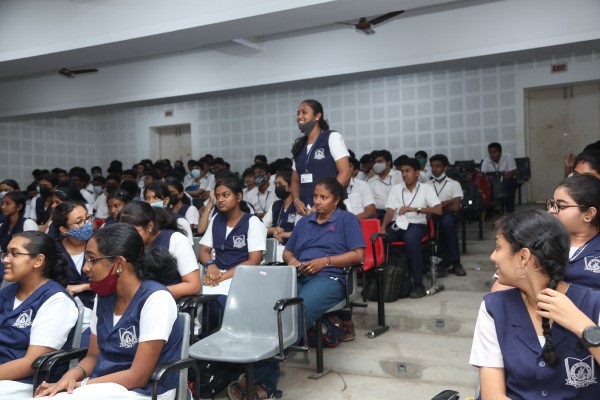 On 06/10/2022, Ms.Spoorthi Rao, a budding Carnatic musician gave a concert.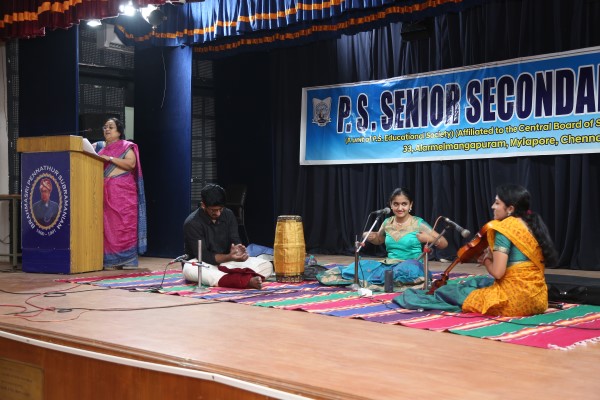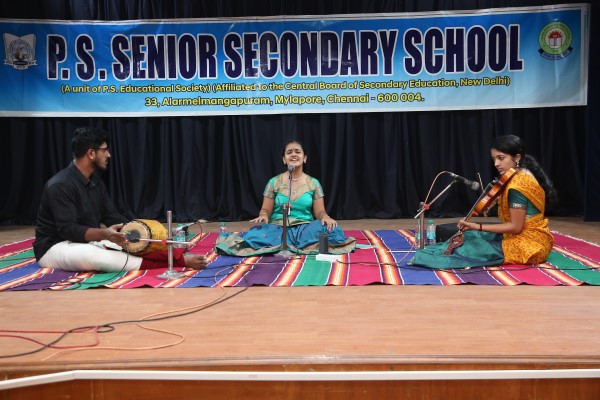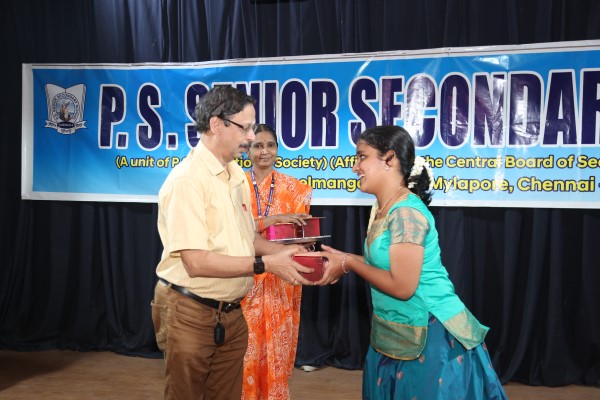 Virtual Reality Kit
To celebrate 75 years of Indian Independence, SASTRA University selected 75 schools across Tamil Nadu and presented Virtual Reality Kits to promote STEM education. It is a matter of pride that our school was one among the 75 schools selected by SASTRA University.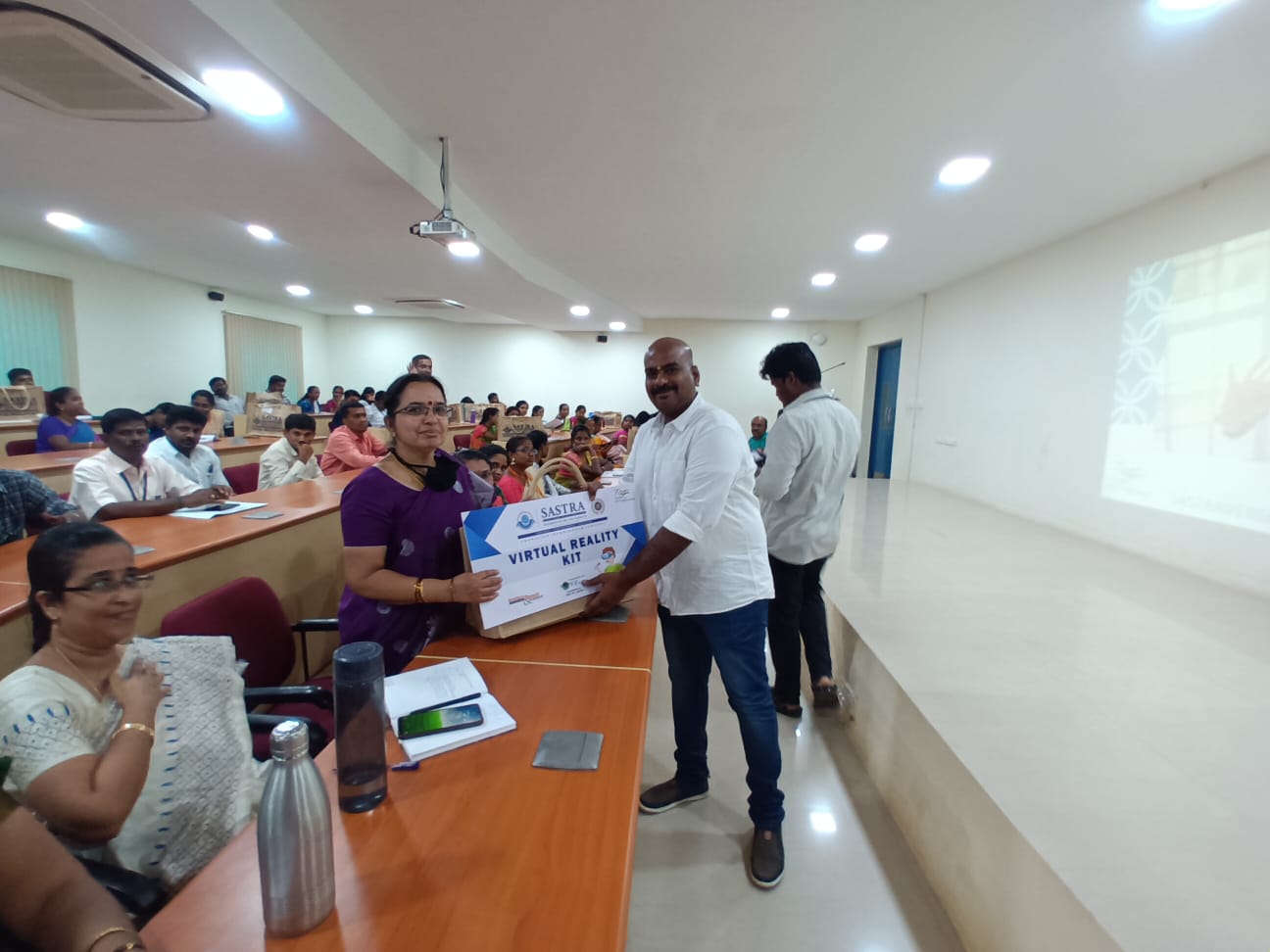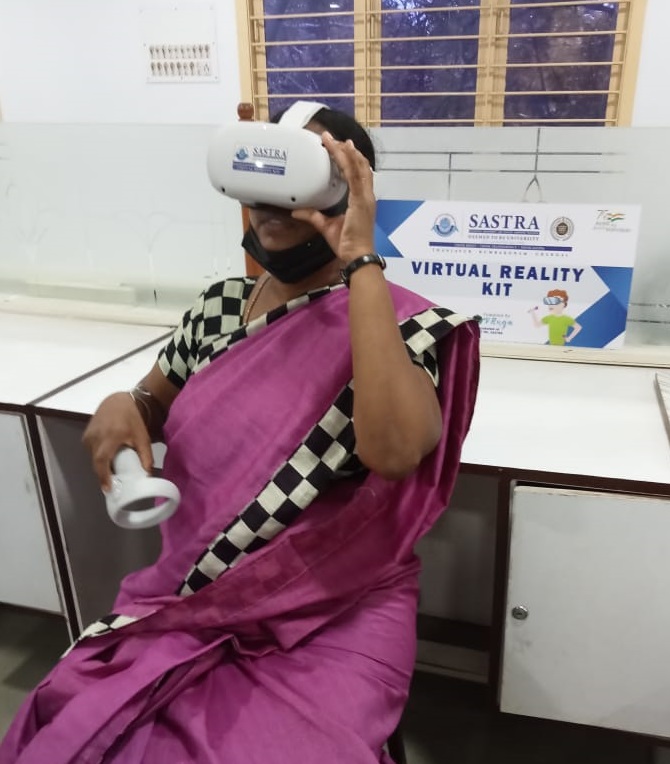 Pennum Pannum – Season 2
Celebrating the women composers and contribution of women to carnatic music is the concept behind a very novel initiative by accomplished popular carnatic vocalist Vidwan Saketharaman. Pennum Pannum –season 2 was a grand programme ,held at Narada Gana sabha, Main Hall on June 25. The event was presided over by Chief guests Padmasri Nartaki Nataraj , Kalaimamani Lalgudi Vijayalakshmi and Dr.Akhila Srinivasan. Saketharaman's Samuditha Foundation with a motto- carnatic music for all, has been teaching carnatic music to over 250 students currently through his Kalashiksha school. The Foundation honoured Padmasri Dandamudi Sumathi Rama Mohan Rao, with the Samuditha Award of Excellence. She is the First Lady mridangam artiste to be conferred "A Top" by All India Radio.
Dr Akhila Srinivasan said "It was amazing to see both the Natya Kalanidhi and Sangeetha Kalanidhi designates on stage today". Padmasri Nartaki Nataraj ,while lauding Saketharaman for the Foundation's activities,in her inspiring speech said " learning carnatic music will help in their life journey by instilling discipline, culture and creativity". Kalaimamani Lalgudi Vijayalakshmi in her speech highlighted the contributions of Dandamudi Sumathi Rama Mohan Rao. Vidwan Saketharaman said that his non-profit kalashiksha school is founded on the principles of culture and equality. He insisted that parents should take the children to various music and dance concerts to impart culture and develop interest in these art forms. The dedicated and illustrious Kalashiksha teachers were honoured.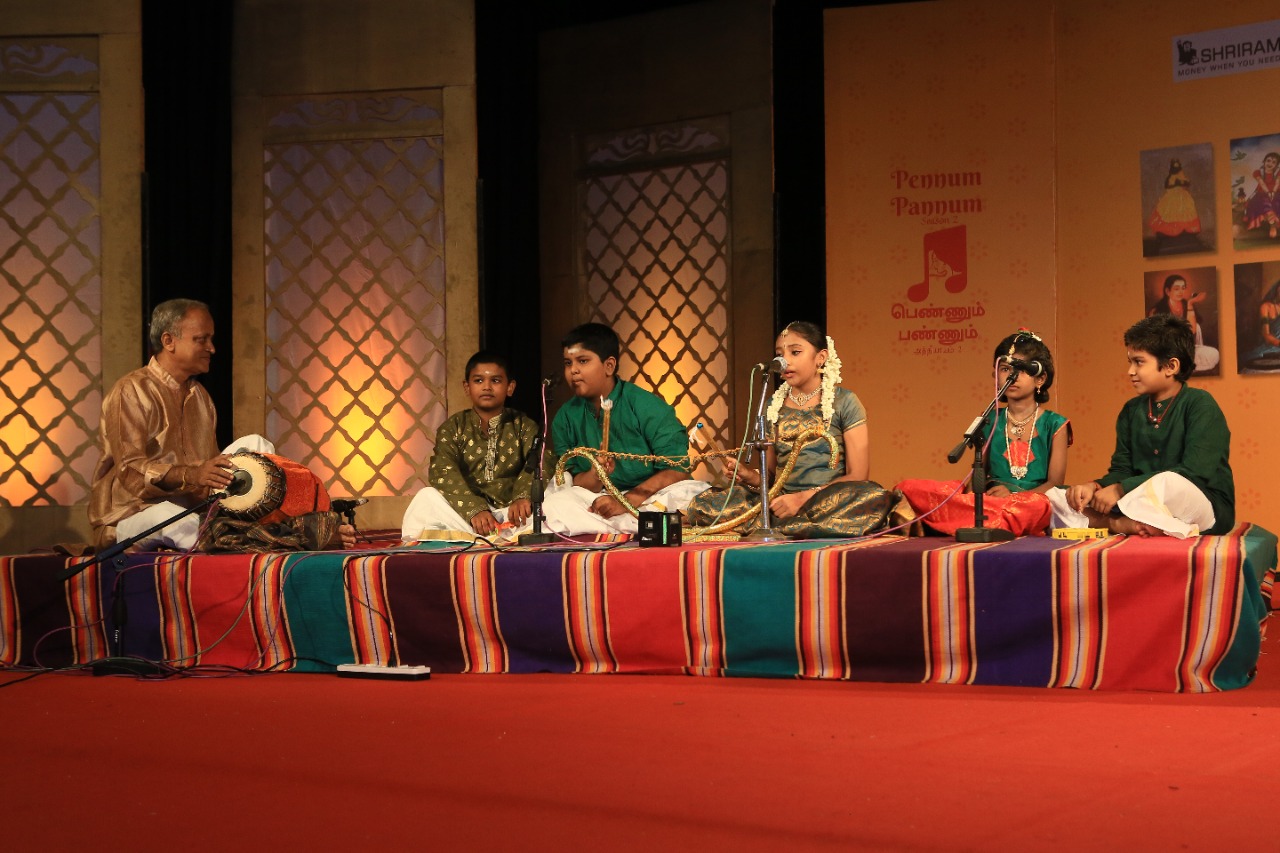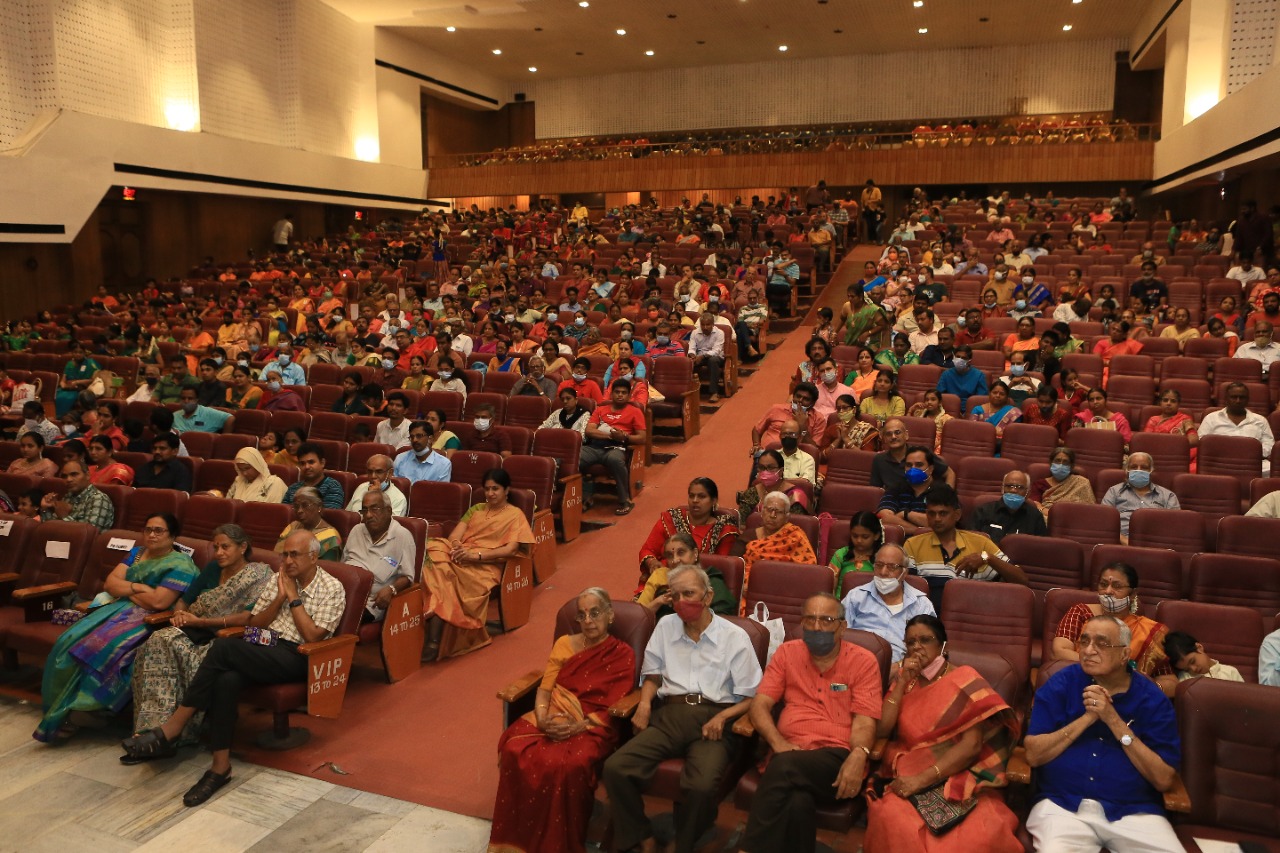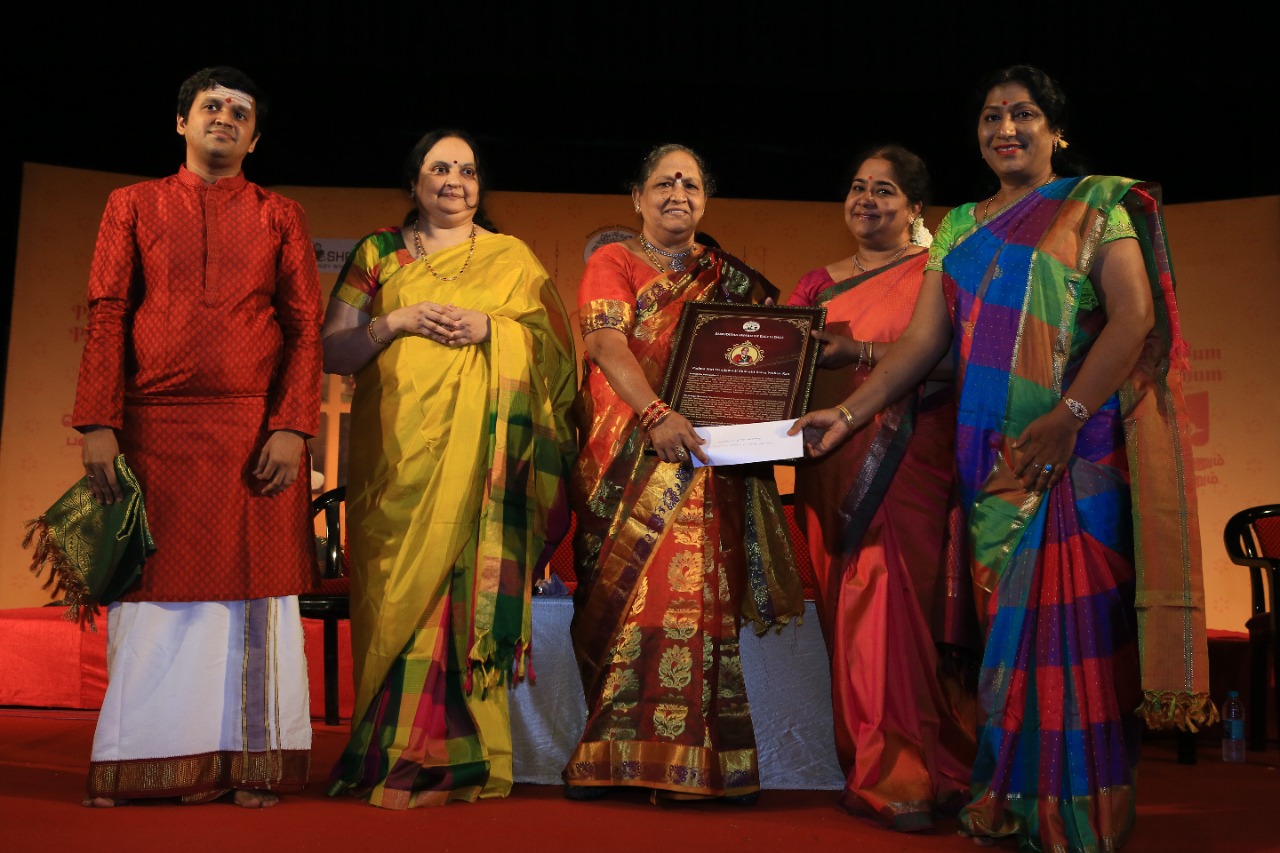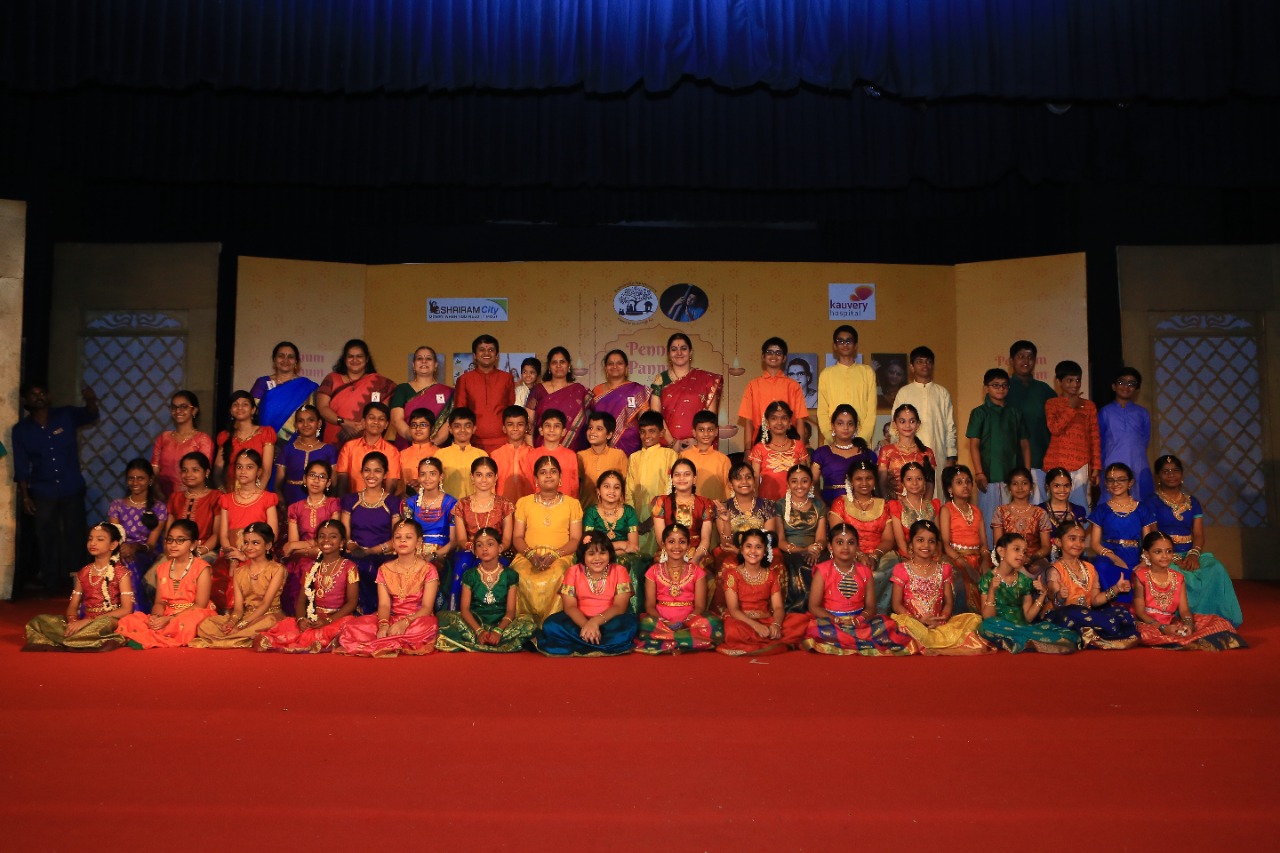 Rhapsody Project - Based Learning
Rhapsody project - based learning an initiative where students of our school had access to some of the top academicians and institutions across the world and were involved in special projects exposing them to creative intelligence including STEM, design thinking and creative engineering
Our school-team was placed in the top ten among 20000 schools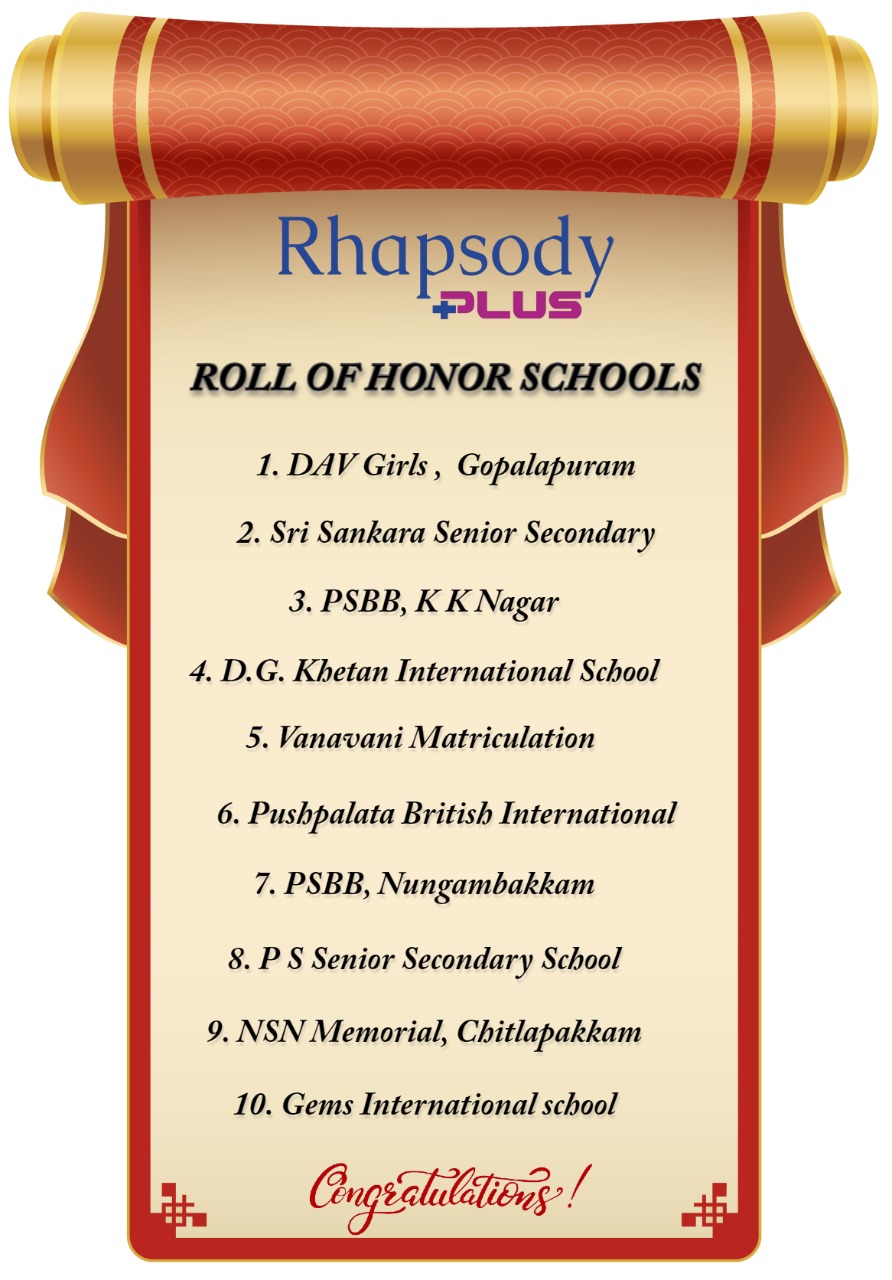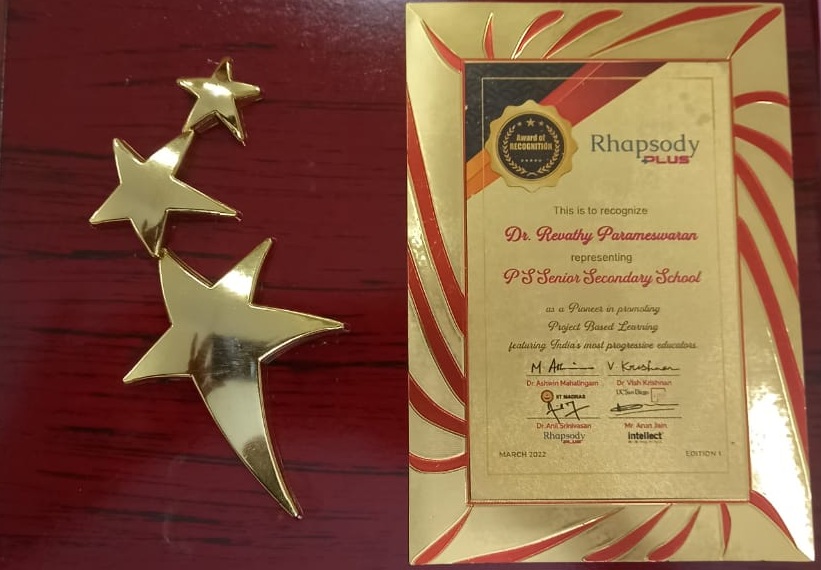 INAUGURATION OF P.S.SENIOR SASTRA C.N.R. RAO STEM LAB
The P.S.Senior SASTRA C.N.R.Rao STEM lab was inaugurated in our school campus on 08-01-2022 by Sri. S Vaidhya Subramaniam, Vice-Chancellor, SASTRA Deemed Universtiy, Thanjavur in the presence of Mr. C V Krishnan, Secretary of P.S. Educational Society, Sri. M. S. Sundara Rajan, Chairman, P.S.Senior Secondary School and Sri. P S Prabhakar, Hony. Secretary and Correspondent, P.S.Senior Secondary School. Our Principal, Dr. Revathy Parameswaran welcomed the gathering.
It has been the constant endeavour of our school to provide ample opportunities for students to explore the world beyond the curriculum. The newly inaugurated STEM lab is another step in that direction. This lab would help inculcate scientific temper, innovation and thinking in young minds and equip them to solve real-world problems that they encounter in everyday life.
We take this opportunity to thank SASTRA University for setting up the SASTRA C.N.R. RAO STEM LAB in our school after an elaborate selection process in which we competed against CBSE and State board schools across Tamilnadu.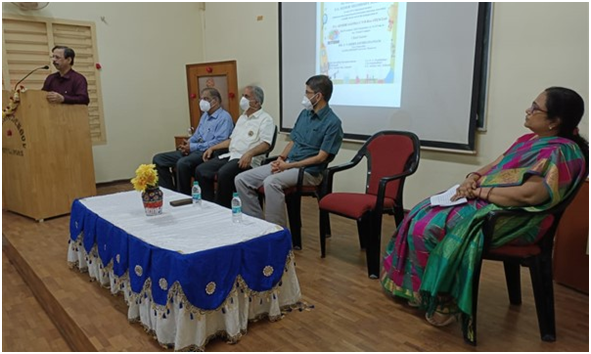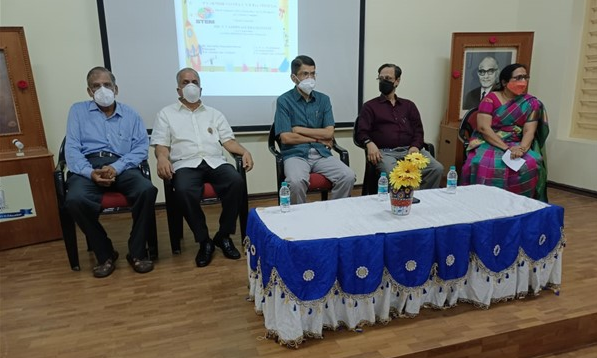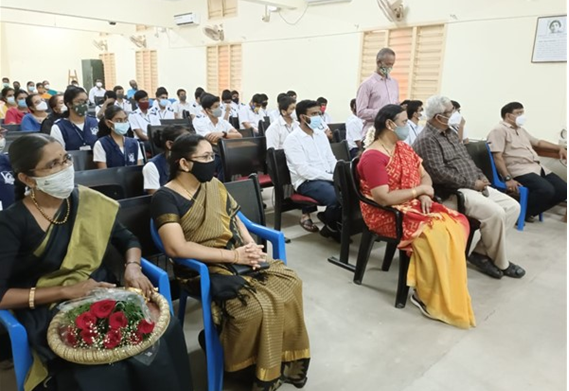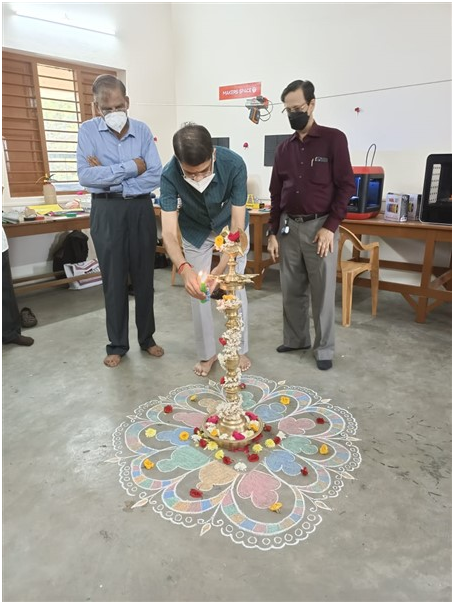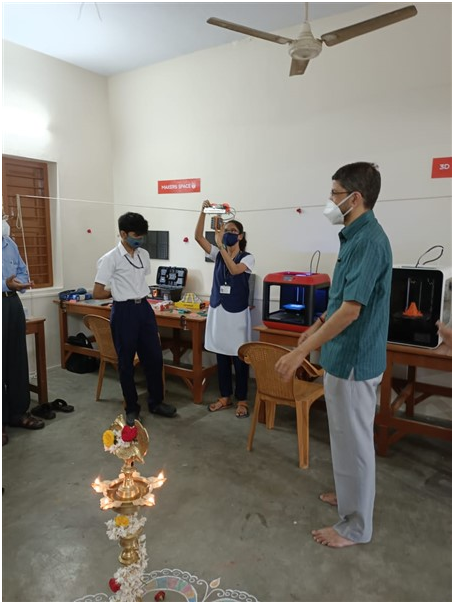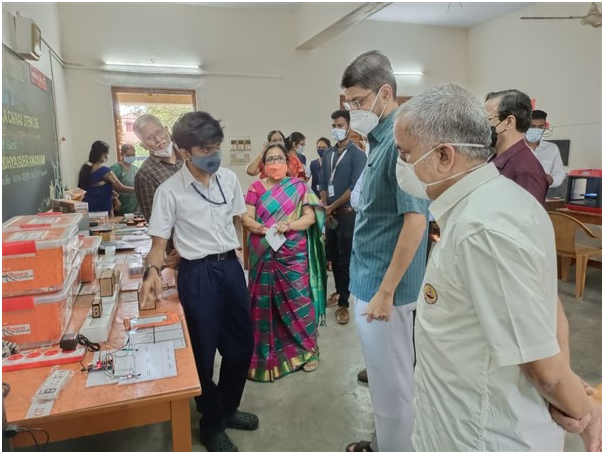 TWO-DAY TRAINING CAMP FOR STUDENTS IN THE STEM LAB
A two day training camp was conducted in the STEM lab for students of Class 11.It was an interesting and enjoyable learning experience for students. The training camp started off by introducing the basics of electricity and electronics (direction of flow of charges, capacitors, resistors, serial and parallel circuits) and moving on to Robotics. The training camp gave the students an opportunity to put whatever they had learnt as theory into practise. As a hands-on activity, on the first day, students created simple paper circuits based on the theory session.
On day 2, students were introduced to micro-controllers like Arduino and ERS. Students learnt how to interface different sensors with the Arduino board, program the micro-controller and create a smart device. Science, technology, engineering and computational thinking were at play in creating these smart devices and students could appreciate the role of each of these fields in equal measure. This session was the highlight of the two day workshop as students turned into makers. Students simulated the working of traffic lights and smart street lighting using Arduino Uno. Using the robotics tool kit, students created a cable car and a remote controlled car. Overall, the training was a wonderful experience for students to hone their skills to become creators and innovators while enjoying science in action.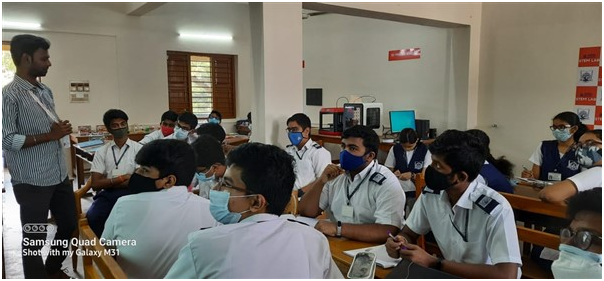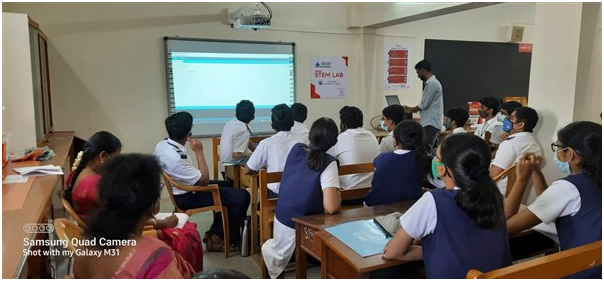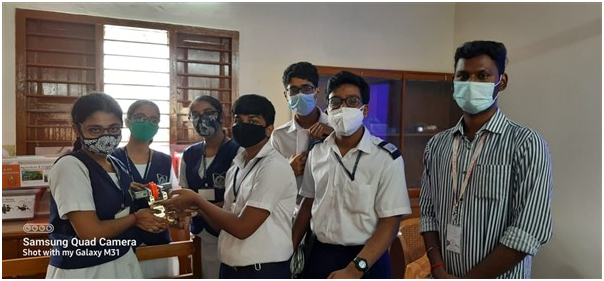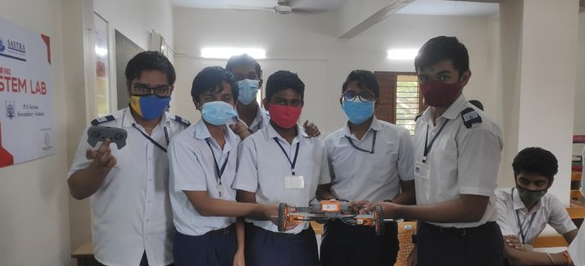 Vijayadasami Celebration 24-10-21
15th October 2021 was celebrated as Vijayadasami, the tenth day of Navaratri, the symbolism of victory of good over evil, a day of new undertakings, and to reinvigorate our educational pursuits. To celebrate what this day stood for, students and teachers of PS Senior Secondary School organised a Vijayadasami Programme on the 18th of October with the reopening of School on the same day.
Our Correspondent Sri P S Prabhakar and our Principal Dr.Revathy Parameswaran attended the programme.
Audience witnessed solo vocal performances in various Ragas accompanied by mridangam and flute, a 2 person namasankeerthanam performance and solo instrument performances featuring instruments like the Saxophone, Flute and Veena. The programme concluded with a solo dance performance in the Bharatanatyam style.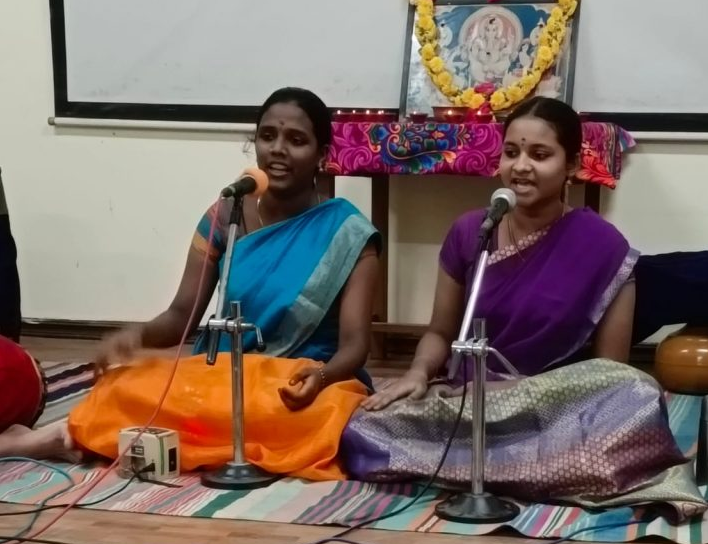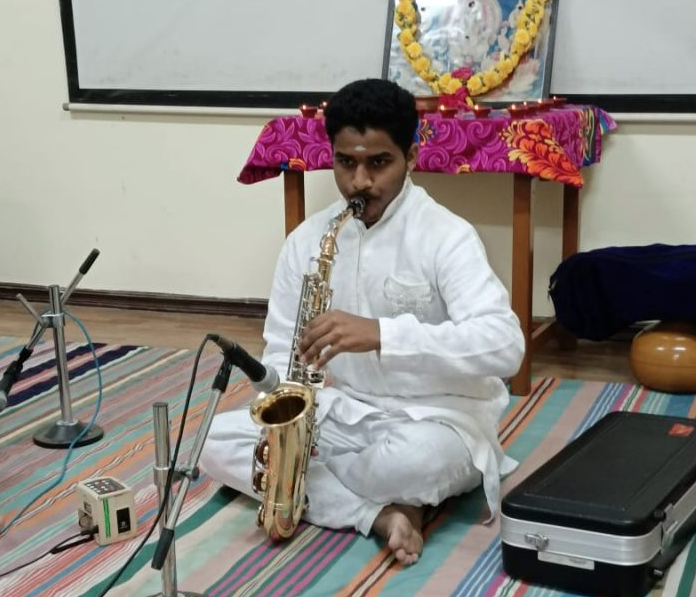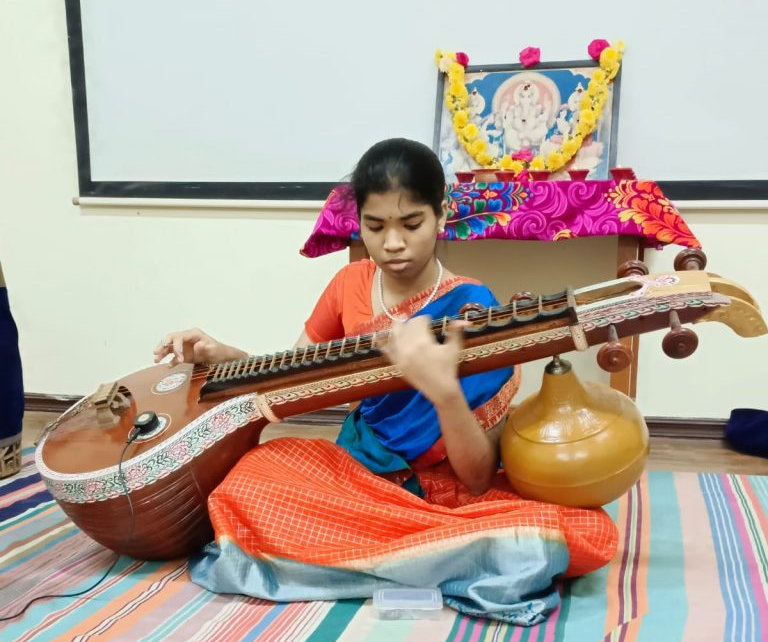 Story telling sessions at school 29-09-21
Story telling is integrated into our curriculum. We believe in the power of transformation that constant story telling sessions can achieve. Each session of storytelling has a theme and each theme will have stories. These stories may belong to different genres but they all have follow up activities which is actively taken up by the students.
Learners who take up these activities fall in love with reading habit and thus enhance their creativity, word power and imagination. It is to be noted that story pdf's are shared in class and a list of recommended books for reading is also listed out for the benefit of those interested. We believe that the best way to enlarge a child's world is to inculcate reading habit. Our belief is: "There is more treasure in books than in all the pirate's loot on Treasure Island." – Walt Disney.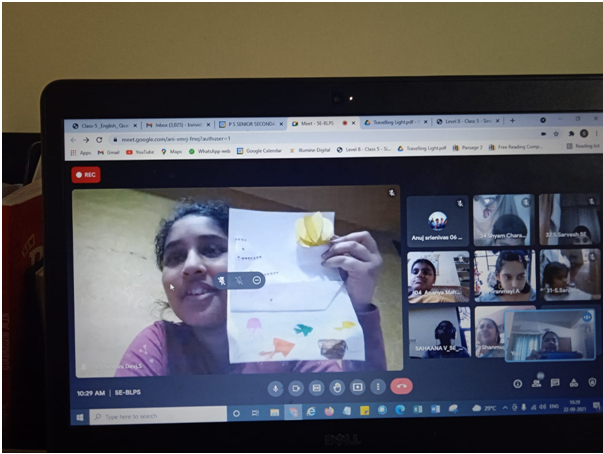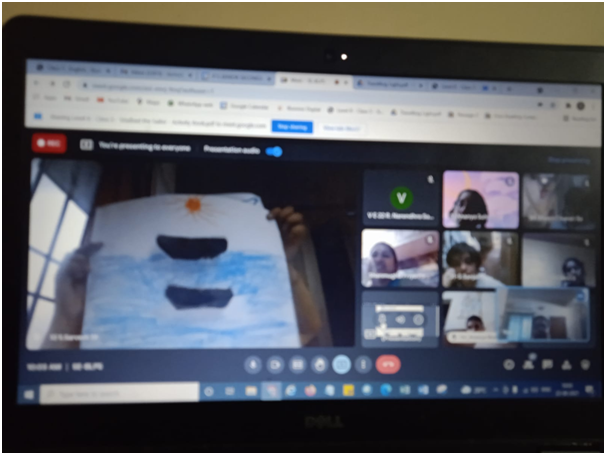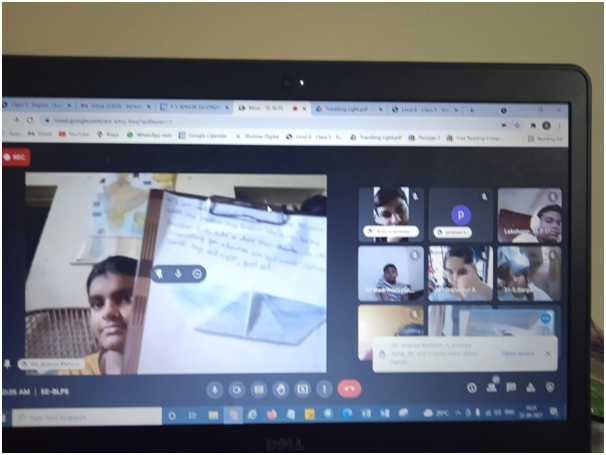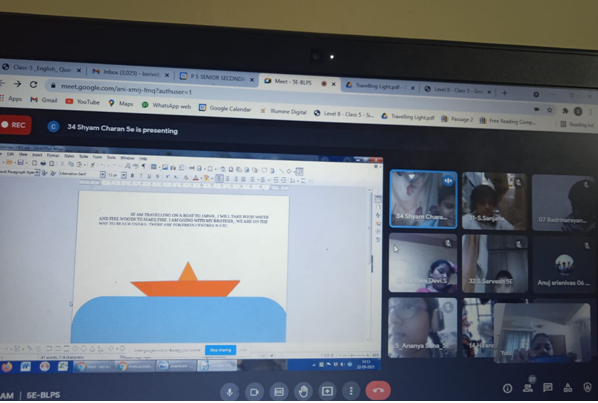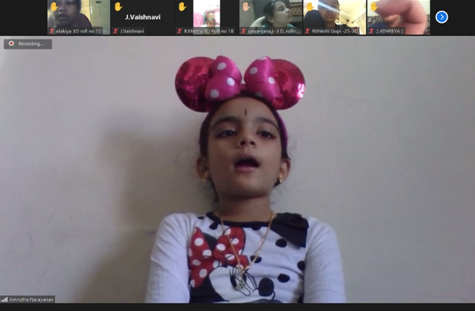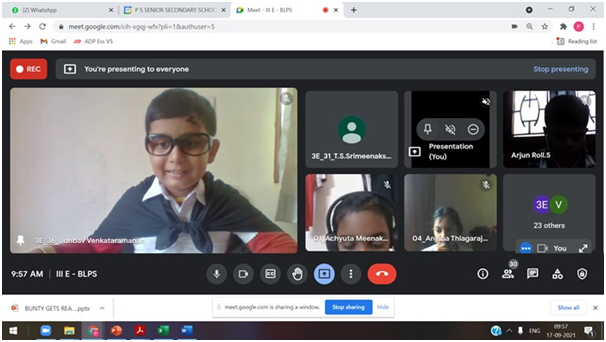 Cyber Security Awareness For Students 30-06-21
ISAC Foundation conducted Free Webinar on Cybersecurity Awareness for Students on 29th June 2021. Students of Classes 8,9 and 10 attended the webinar.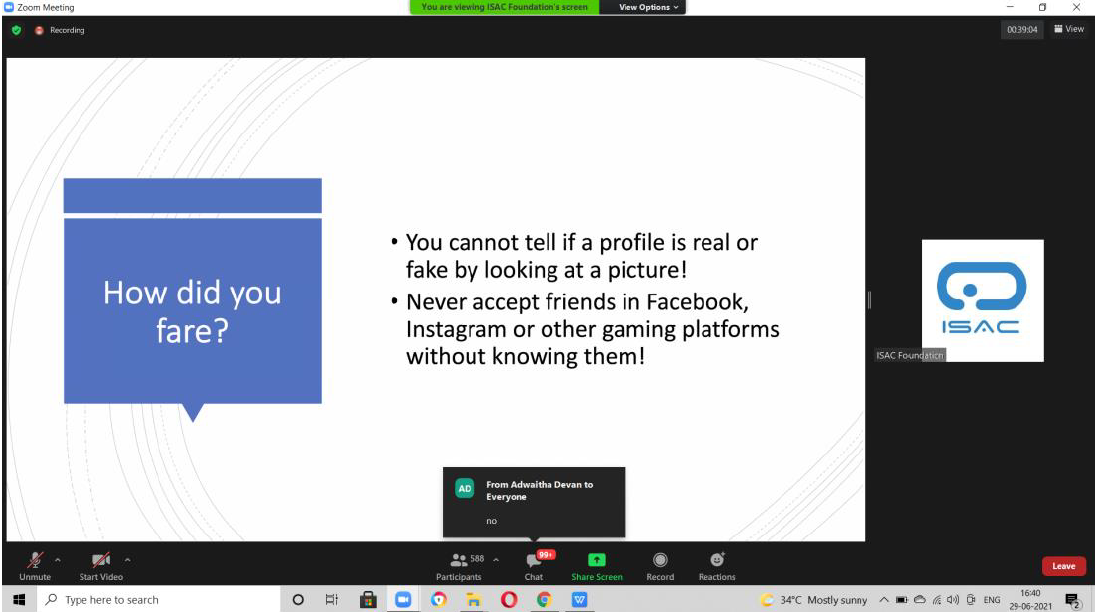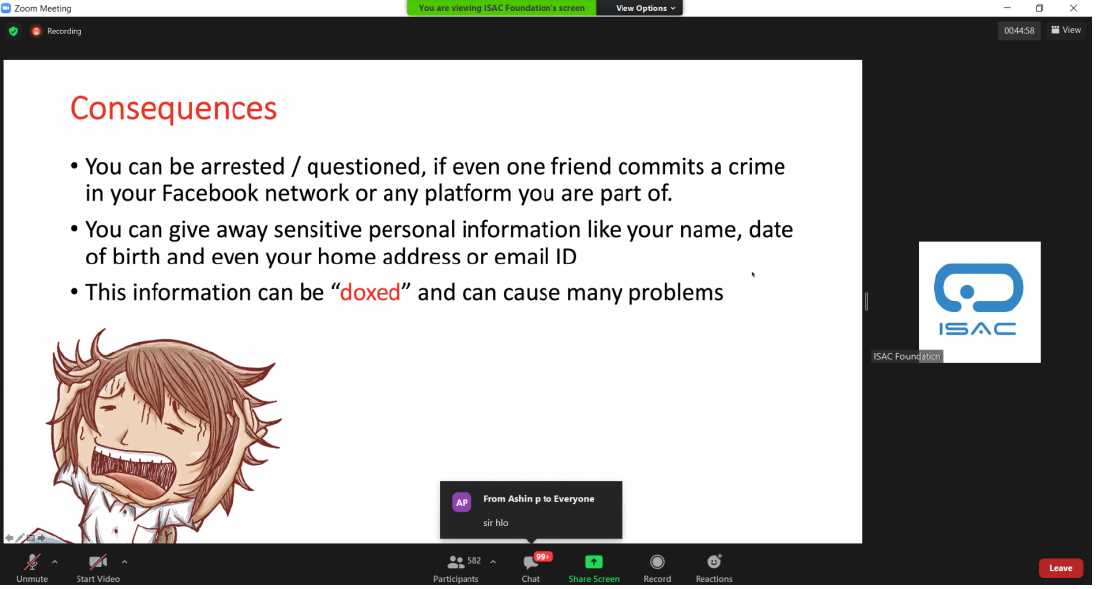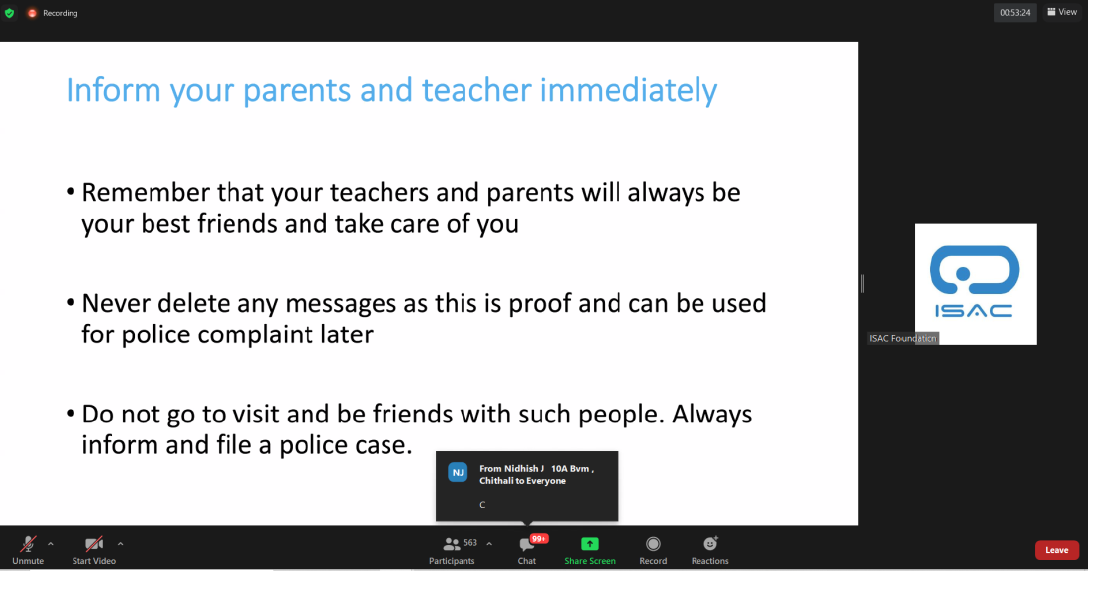 26th P.N.Panicker National Reading Day 22-06-21
26th P.N.Panicker National Reading Day was celebrated on 19/06/21 . Reading sessions were conducted for students from Classes 1 to 10. The students read various books like Pandora and the Mysterious Box, two-mice-RTR-FKB, brave-rima-RtR-FKB, The animals meeting, when the wishes come true and Gandhi Biography for beginners.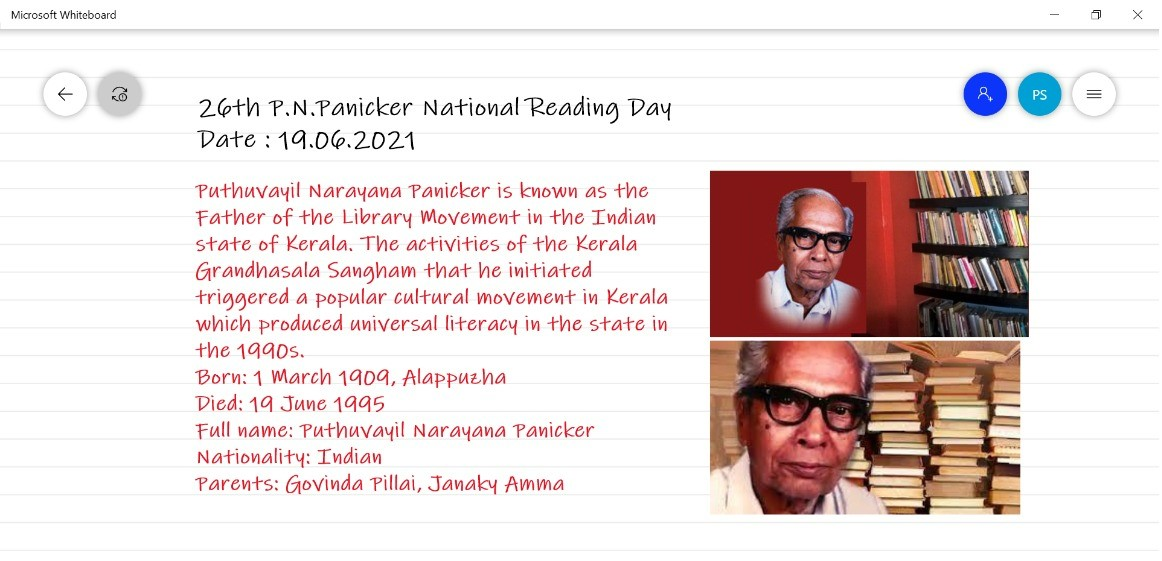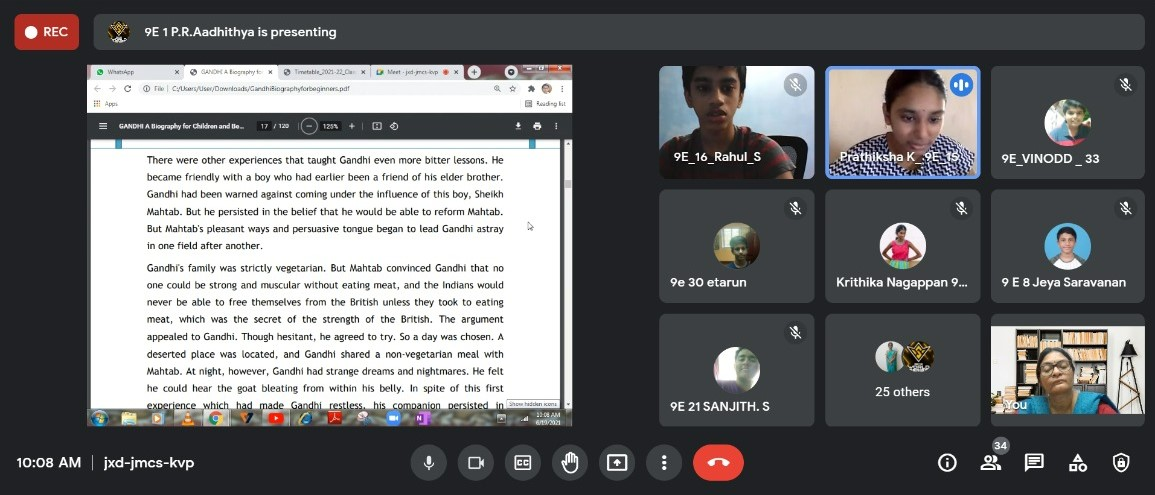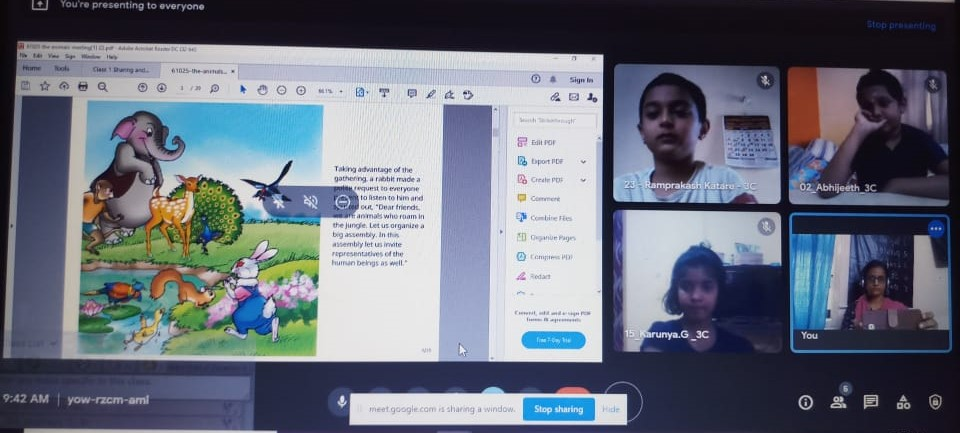 Pennum Pannum – Celebration of Women Composers 13-03-21
Samuditha Foundation founded by Vidwan Sakethraman organised a thematic concert "Pennum Pannum", a celebration of women composers on the occasion of International Women's Day. The programme was held at Narada Gana Sabha on March 7th 2021. P.S.Senior students who are part of Kalashisksha class performed in varied roles. Dr.Akhila Srinivasan presided the programme. Dr.Nithyashree Mahadevan and Dr.Bharathi Bhaskar graced the celebration with their presence.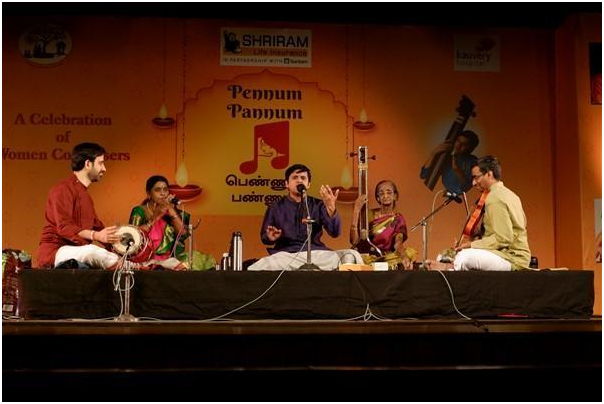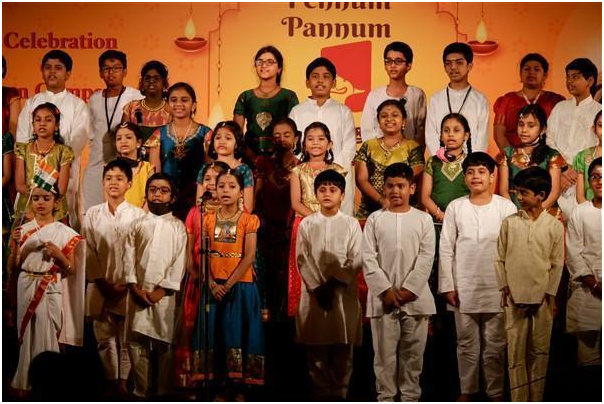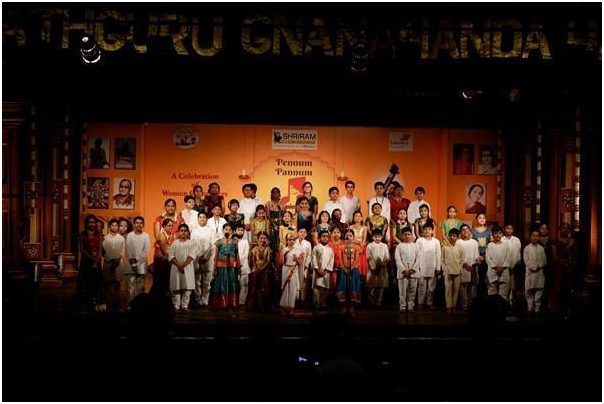 Great Masters Series – Spicmacay 13-03-21
Spicmacay – (Society for the promotion of Indian Classical Music and Culture Amongst Youth) conducted a programme on the 27th February on the "Great Masters Series" – The great master was Padma Vibhushan, Sangeetha Kalanidhi Sri Semmangudi Srinivasa Iyer. Our School was chosen as the Host Institution. Students of classes 8,9 & 10 participated in this virtual programme. A concert of the great master was broad casted during this event. Students were asked to perform and question the speakers of the day Sri Palai Ramachandran and Sri.A.S.Murali.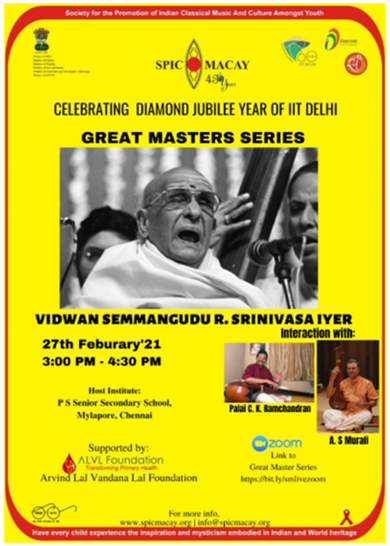 Literary Festival 14-01-20
The School organised an inter-school Literary Festival in English,Tamil,Hindi and Sanskrit.
Several city Schools participated in different competitions from News paper designing,Radio show,Recitation,Drama etc.
The School also organised for its primary Students Junior Literary fest in English and Tamil. Story telling,Recitation,Whats the good word were some of the competitions.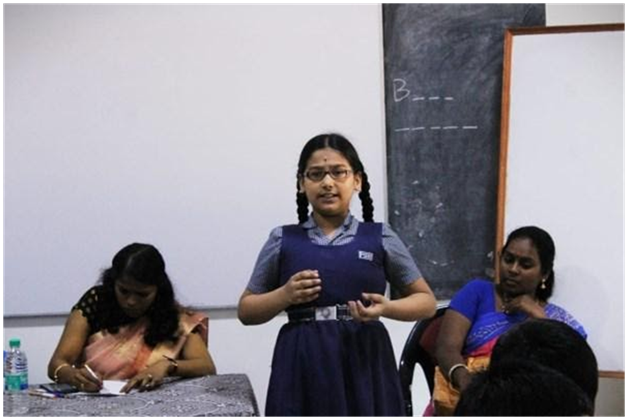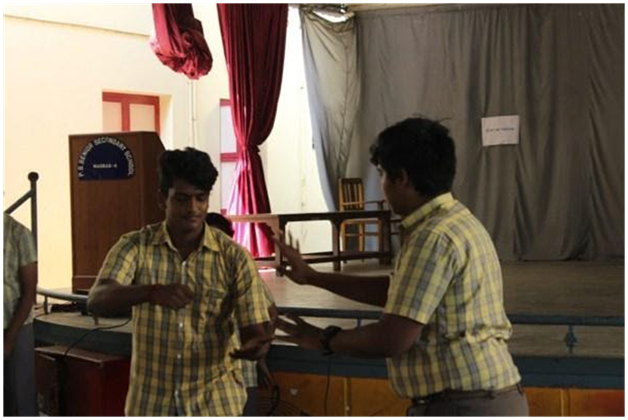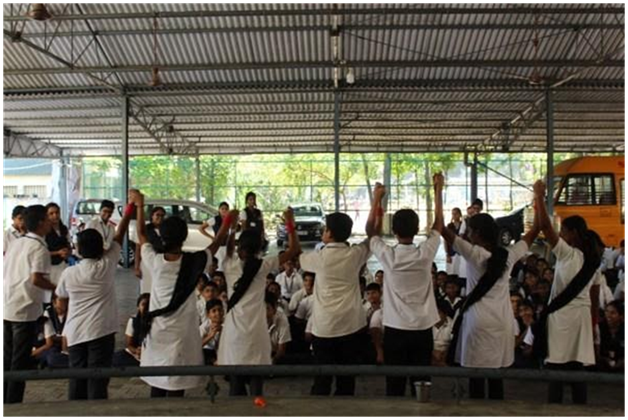 German Class –Inauguration 01-08-19
Our School has started German Language Course for the students of class VII and VIII. The inauguration programme was held on 01/08/2019.